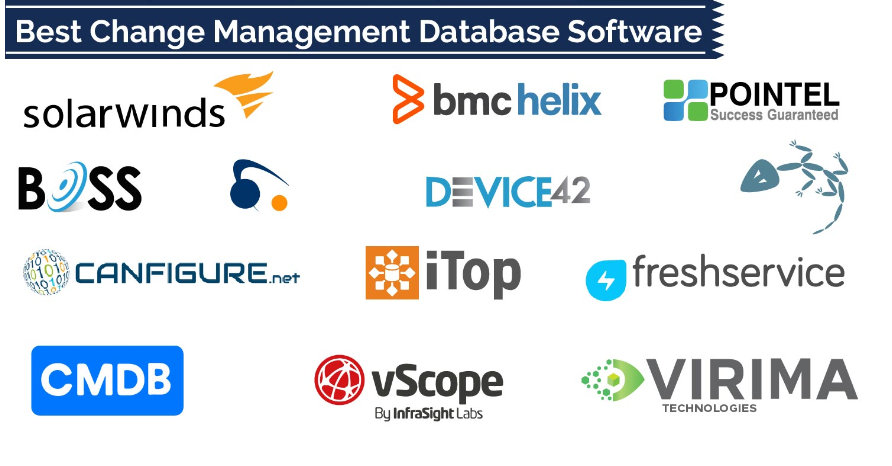 For a successful company, you must choose the best database software and systems. The greatest database software can assist you in a number of ways, including locating the best service provider and assuring easy expansion. In order to help you choose the finest database software for your needs, I've evaluated and rated the top 13 options, as well as my personal favourites, in this guide.
Digital transformation has made it possible for enterprises of all sizes to produce data at every touchpoint.Organizing and safeguarding data is essential for businesses of all sizes, from those storing client information to those engaged in marketing automation.
CRM and database software is being used by 91% of firms with more than 11 workers to simplify their data for a variety of practical applications. As a result, the mobile CRM and database industry rose by 11 percent in 2019 and currently totals $15 billion in revenue.
Every second, 127 new devices connect to the internet, making it critical to have a well-organized database. However, you must first choose the one that is most appropriate for your company before putting it to use. For your convenience, I've compiled a list of the year's top database management systems
The time has come to begin.
What is the Best Database Software?
Here are my picks for the best database software to use this year:
1. Knack.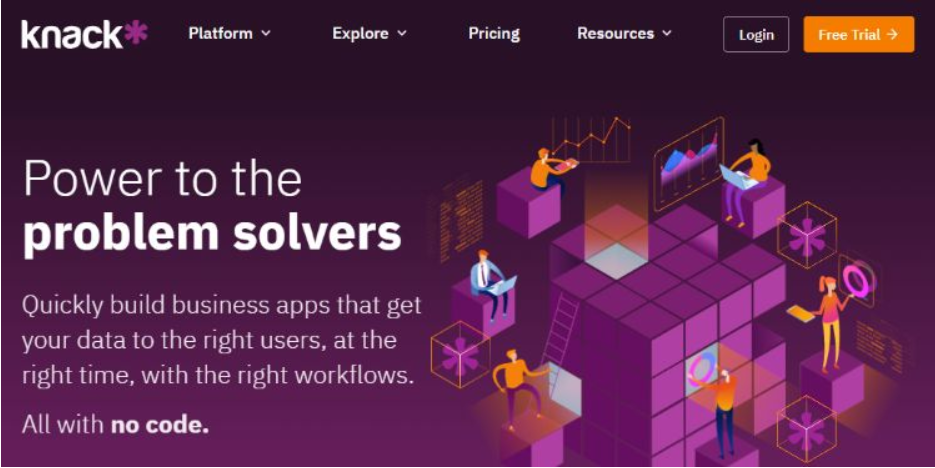 My favourite online database tool is Knack, which was launched in 2010.
These web tools let users effortlessly arrange, link, and enhance data without the need for any coding knowledge at all.
For example, Knack's clients include Intel and Capital One as well as Zendesk and Panasonic. Harvard University is also a Knack customer.
The first step in using Knack is to organise your data into the primary columns you require, such as name, email, address, phone number, and any other custom categories you may want to add to your database.
The next step is to integrate your data with other platforms. They have a robust API that can be integrated with a wide range of well-known technologies, such as Zapier, allowing them to expand their functionality: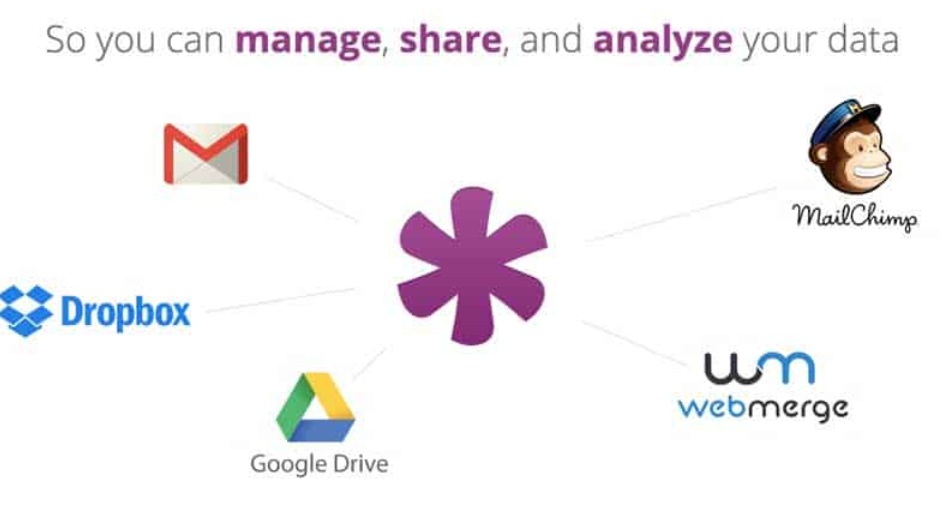 Custom formulae and equations are the last step in enhancing and extending your data. With no coding skills necessary, all of this can be accomplished using a simple web-based interface.
There are 39 pre-created database templates to pick from depending on the kind of organisation or its characteristics in Knack.
As an example, there is a custom CRM template for an agency where clients can be managed and assignments and meetings may be assigned in order to produce sales.
A database template may help a huge company handle everything from projects to purchase orders, inventories, and payroll, as well as create job postings for their website and post them online.
You can save a lot of money by employing just one piece of software instead of four or five distinct pieces of software to do the same thing in various departments.
Pricing
The $39/month Starter Plan includes up to 20,000 records, 2 GB of storage, and three app connections.
50,000 records, 10 GB of storage, and 8 app connections are included in the $79/month Pro Plan.
Finally, they have a Corporate Plan that is quite popular and includes 125,000 records, 50 GB of storage, 25 app connections, and premier, white-glove customer service.
Plus 1, Plus 2, and Plus 3 are the company's unique enterprise plans, all of which significantly enhance the database. With the Plus 3 package, for example, you receive 1.5 million records for $999/month.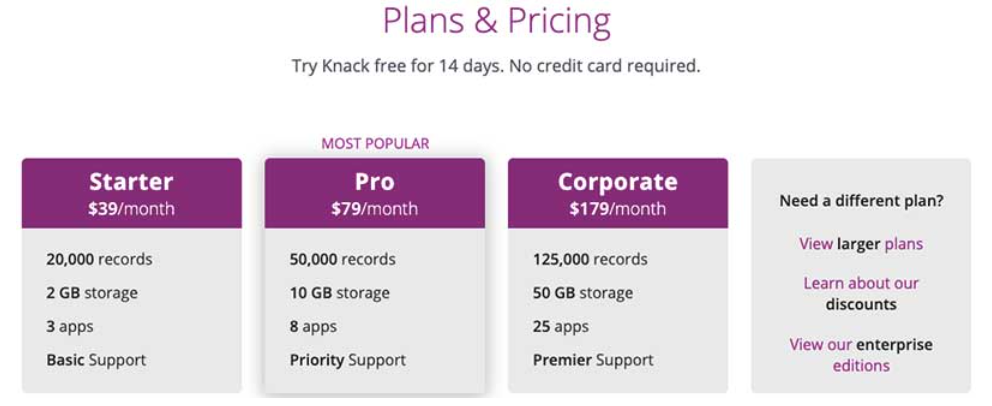 The ideal approach is to choose a plan depending on the number of records your database will need.
Knack is a terrific online application that is transforming the way we think about managing data online.
2. Improvado.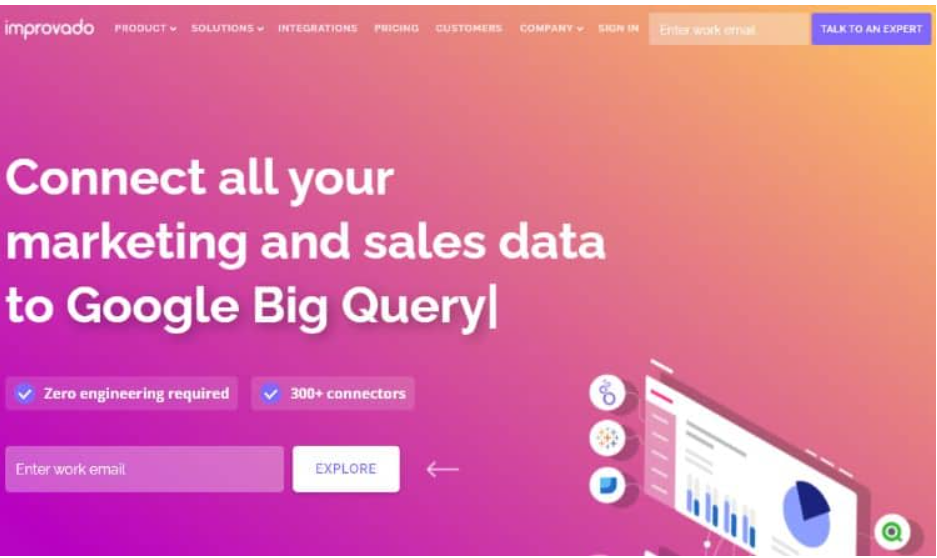 Incorporating real-time marketing data from small and big businesses is easy using Improvado, a popular database software solution. It's a marketing middleware solution that's both versatile and scalable.
Key Features:
Google Adwords, Excel, Tableau, Facebook and Twitter are just a few of the many third-party tools that may be integrated with the platform.
More than 90% of the time spent on manual reporting may be saved thanks to a strong reporting system.
All data may be easily extracted and sent to tools for data visualisation, such as Looker, Tableau, and Google Data Studio. It also has an easy-to-use dashboard.
Cost-Effective: It is unnecessary to hire a developer to use Improvado since it does not need SQL expertise.
Pros
Data migration and online database duplication capabilities that are instantaneous
Quicker business decisions with side-by-by-side comparison of KPIs
Instantaneous synchronisation of many data models on a single database server.
Strong customer service provided by a team of engineers with extensive training and expertise.
An easy-to-navigate user interface
Always know where you stand with numerous projects with frequent status updates
Insightful and error-free data analysis
Users have access to backup software and a data recovery tool.
Database documentation that is well-planned and tidy
Cons
The database often excludes the latest entries during the analytical comparison.
Pricing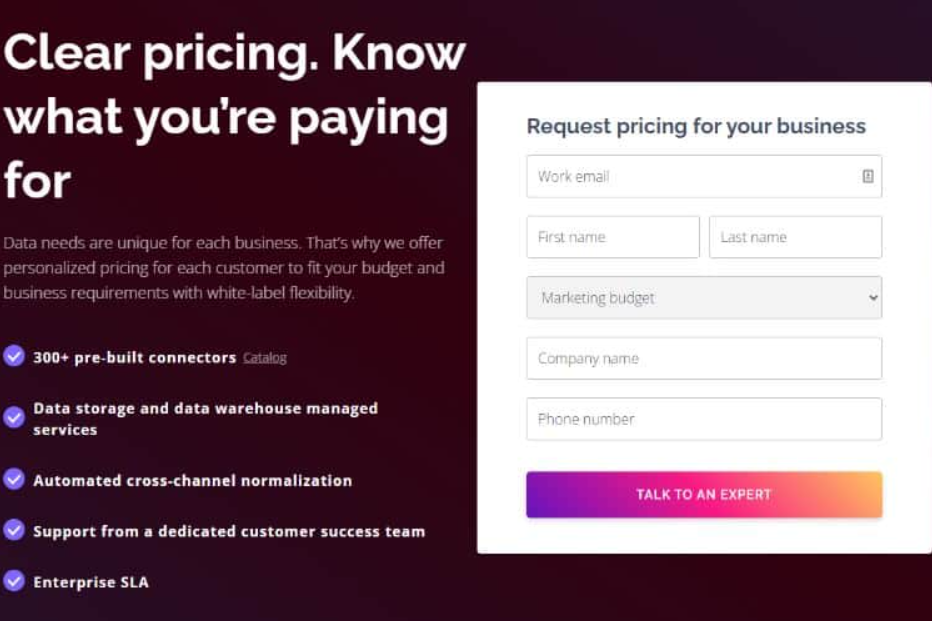 3. Microsoft SQL Server.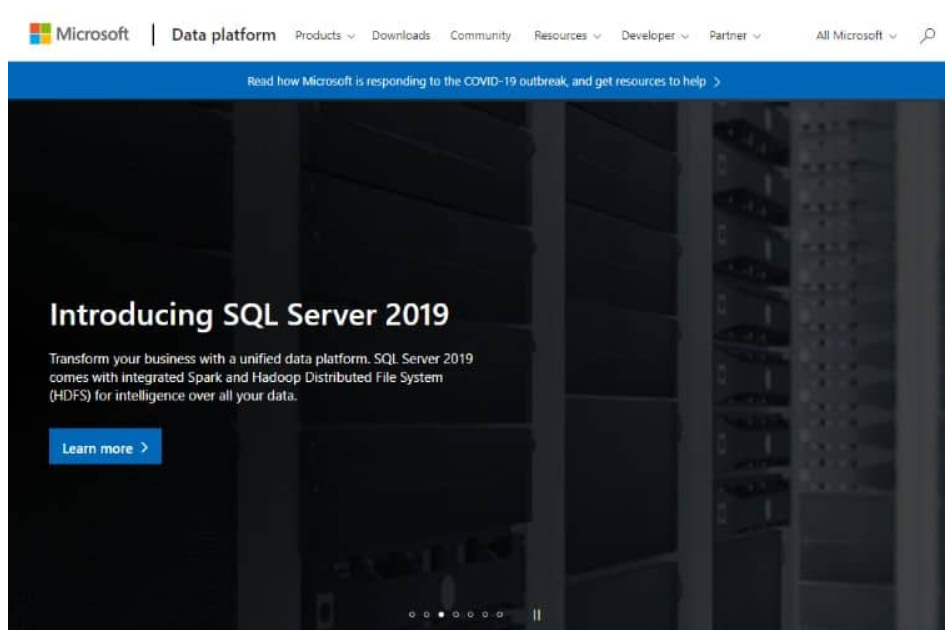 There are many different kinds of database software, but one of the most powerful and popular is Microsoft SQL Server.
This relational database management system server is ideal for storing and retrieving many requests all at the same time.
Key Features
Exceptional Performance: Transforms unprocessed data into meaningful insights that can be distributed across any platform or device.
The developer and express editions of the Microsoft SQL server are also accessible at no charge during the trial period.
Enhanced Query Processing: It is now able to make use of adaptive query processing capabilities in order to improve query speed in SQL database and SQL server.
Fixes SQL plan performance concerns by recognising faulty query execution and carrying out automatic plan correction.
Pros
Setting up a completely new database server from scratch is made much simpler by this.
The ability to generate several tables and designs as well as display data without the need of syntax
Utilize the Developer Network Feature in order to create more complex queries.
Processes complicated queries and integrates with several other applications.
Using the System Template Explorer, identifies a large number of names included inside the database.
Integrates the scripts and views of several connected objects or groups.
Enhanced querying capabilities and simple administration of distributed databases
Software that is more sophisticated than Microsoft Access
Cons
The execution of lengthy queries often takes longer than the time that was predicted for it.
When using a selected schema, data management becomes a burdensome chore.
Pricing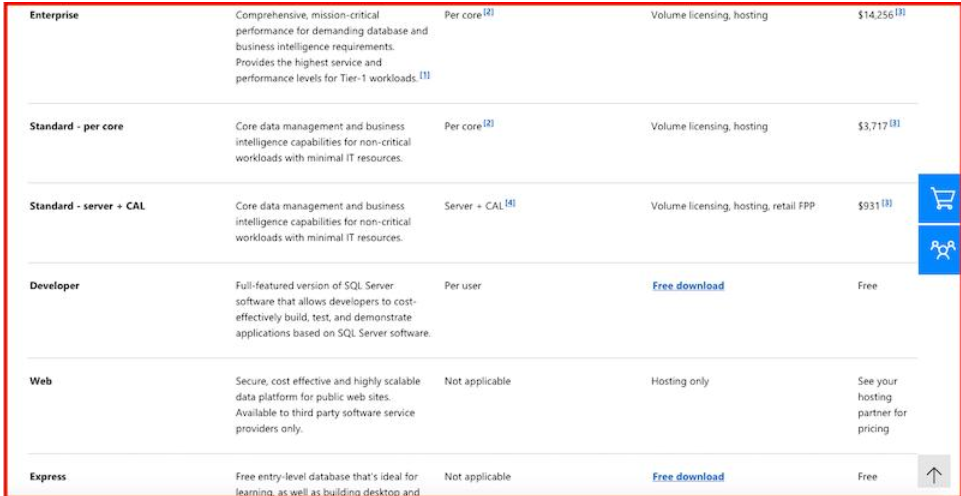 There is no charge associated with downloading either the "Express" or "Developer" version. The prices for the premium plans vary from $931 all the way up to $14,256. (one-time cost).
4. MySQL.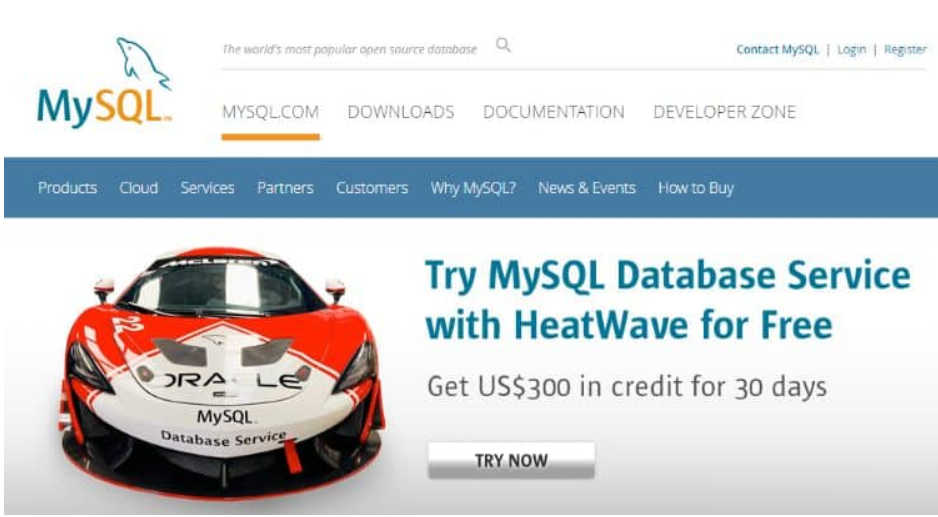 MySQL is a relational database system that is available for free online. The vast majority of web hosting companies provide MySQL in their most basic package offerings. As a result of this, it is common practise among both novice and experienced web designers.
Key Features:
Scalability: Both the scalability and the security of the database are improved as a result of this.
Oriented Towards Business: E-commerce websites have the ability to make use of business-focused sophisticated apps
Technical Help: Provides comprehensive technical support and defends against any cyberattacks.
Simple to Put Into Practice: lowered potential losses and expenditures. A reduction in the level of complexity in the creation, implementation, and administration of critical applications
Pros
Improves the capacity of recovering lost data.
Even those who have no prior experience with programming may rapidly pick up its fundamental characteristics.
Because it is an open-source application, it offers unrestricted adaptability in terms of data customisation.
Because of the cheap cost structure, it is an alternative that is more practical for small firms and independent entrepreneurs.
The procedure for generating data that may be adjusted for both light and heavy applications
Integration with the Apache web engine that is simple.
Cons
After restarting the programme or doing a software refresh, queries do not reply.
excessive reliance on plugins developed by third parties
Linux OS makes data operation more difficult
Pricing
The MySQL Standard edition begins at $2,000, the Enterprise edition starts at $5,000, and the Cluster Carrier Grade version starts at $10,000, according to the price plan.
5. Amazon Relational Database Service (RDS).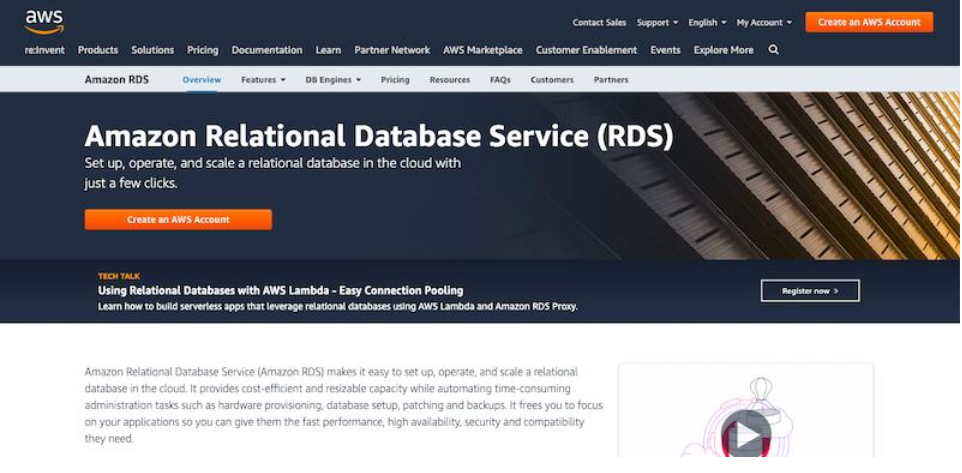 Amazon RDS is a relational Database-as-a-Service (DBaaS) that is reliable and capable, and it is on par with other capable solutions from Amazon Web Services (AWS). Users, data scientists, and businesses that were born in the digital age would benefit from using this solution.
Key Features:
Provides a dedicated, secure connection and backs up data automatically using its built-in function. Data Backup & Security
It provides the ability to expand the computational resources or increase the storage capacity of the database using a single API request, making it flexible.
Scalable: You are able to scale up to more than the capacity of the single database deployment in order to handle read-intensive database workloads.
Amazon RDS is a database service that is simple to use and provides access to the features of well-known database engines such as
MySQL, Oracle, and Microsoft SQL Server.
Pros
Performs several tasks using a single database system despite the tremendous demand.
You are only required to pay for the amount of resources that you really utilise at any given moment in time.
Gain convenient access to a variety of databases, including Oracle, MySQL, and Microsoft SQL, among others.
Programmers tend to like this choice because of its adaptability and the ease with which storage space may be expanded via API requests.
Delivers a performance that is reliable and consistent.
Users get access to a large number of controls and functions.
Support for customers that is both quick and knowledgeable.
Leverage big data technologies while maintaining a smooth connection to its EMR service
Cons
Offers limited auto-scale capabilities
Users are unable to see server logs since there are no actual servers present.
Comparatively more expensive than the majority of the other DBMS choices currently on the market
Pricing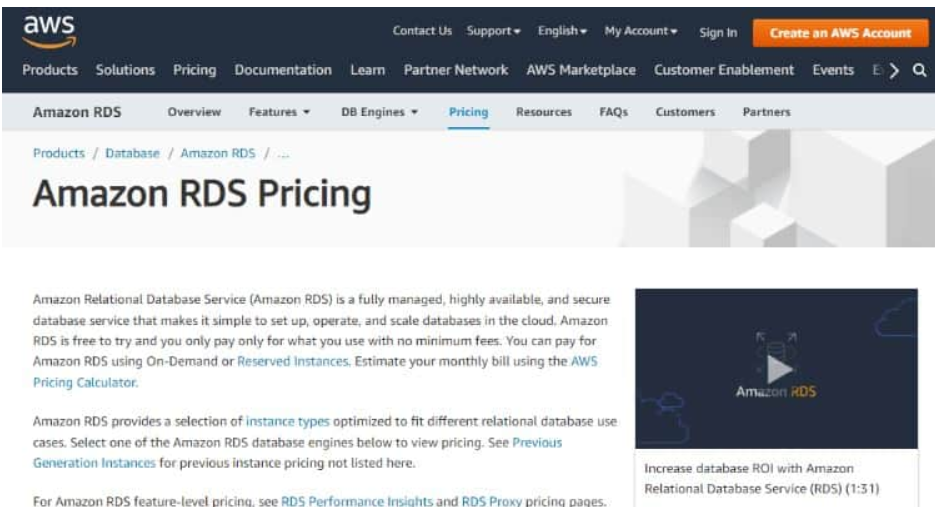 Amazon RDS is a service that users may test out at no cost. Users are only required to pay for the resources that they really make use of. You may choose to pay for its services using either the On-Demand or Reserved Instance model.
It may seem to be an intimidating task to pay for resources that have been utilised, but the AWS Simple Monthly Calculator makes it simple to estimate the amount of your monthly cost.
FAQ's
What is the easiest database software?
SQLite is the database that is the simplest to understand for first-timers. It is an efficient relational database management system (RDBMS) that has a straightforward and user-friendly layout. It is also the simplest database, making it ideal for learning joins and straightforward queries because of its simplicity.
Can I use Excel as a database?
Excel, on the other hand, has a great deal more power than that. It is possible to utilise it to construct a database that is searchable, namely an Excel database. Excel's database capabilities are very robust and feature-rich. In point of fact, not only is it possible to use Excel to construct a simple database that can be searched, but it is also possible to use Excel to establish a full relational database.
Why Microsoft Excel is not a database?
When you use Excel as a database, there is a chance that you will be dealing with incorrect data, which will cause you to waste time. Because users are only allowed to see updates once they have actively made changes, and files may be saved to any place, it is possible to have numerous versions to maintain, some of which may include material that is contradicting or out of date.