Best Free Games for Tablets & iPads
Who doesn't like games? It's a great time how to relax, great time how to spend time with friends & family and just have a pleasant evening. Many people make a decision to buy a tablet/iPad for games, sort of a gaming device. I open up games on my iPad as well, not going to lie, helps me relax. Helps me to forget my problems. 
To be honest, I tried many games, so I know what I'm talking about. PC games, Console games(Xbox, PlayStation), mobile/tablet games. I'm no hater, I love all of the gaming devices. Let's check some of the most popular games you can find for your tablet right now, here are the top 9  trending games you can find on App Store/Play Store, let's dive into the fun world.
1. Among Us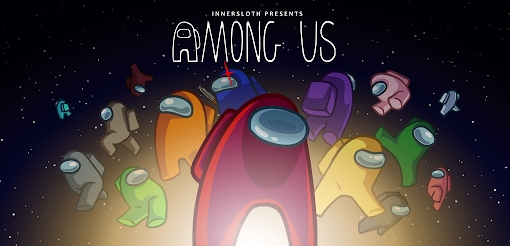 In the course of the pandemic, Among us became completely popular last year. Mainly you strive to accomplish tasks with friends as astronaut characters, while some users covertly eliminate everyone. So even the non-gamer public figures and well-known government officials got to play the game. The game "Among us" is great to play with friends, and they now feature several features, especially when using mods
2. Genshin Impact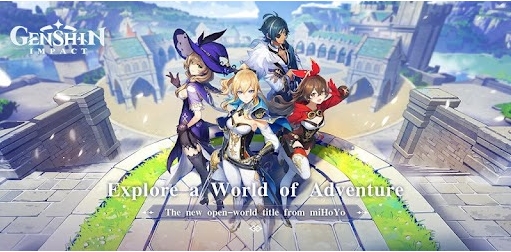 Maybe one of the recently most praised best games for tablets and mobile phones, Genshin Impact – a well-known game similar to the game "Zelda: Breath of the Wind" – has undoubtedly won its spot in our ranking. Within weeks of its release, gamers swamped the fun with the praises of their wise usage of gatcha and its enormous open-world map.
The game features multiple characters with unique and powerful skills that you can try out. Some characters will come as free as you're playing in Story mode, while other characters are the ones that you will have to be lucky to unlock. You can play the game in solo mode or co-op with friends or random players.
3. Rumble Stars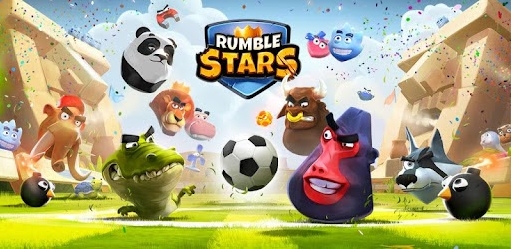 It would be a wasted opportunity to keep Rumble Stars aside when discussing familiar best games for ipads and mobile devices. It's a fantastic combination of strategy mana system and sports games, and it is bright and vibrant, and players continue to play even if it seems that they have completed the missions provided by the game.
4.

Dashy Crashy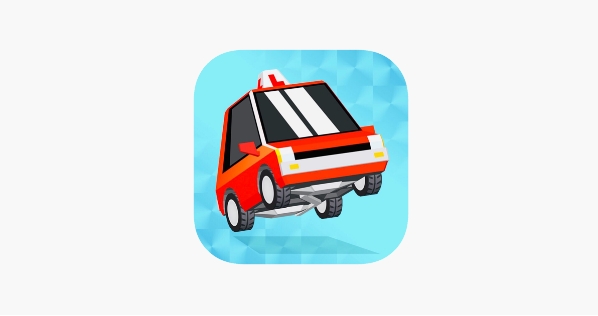 The iPad reveals more incredible and better gameplay that can genuinely be fantastic with Dashy Crashy. The critical elements of the road include swiping to prevent traffic congestion. In addition, new vehicles are often achieved and feature a specific ability and random occurrences like enormous dinosaurs. 
Monolisk
Monolisk is a gorgeous action RPG in which players could design their stages to attempt and outperform others. Recently, it has been enhanced, featuring new cards in creating your stages. It also has several user interface enhancements making it much simpler to discover the optima.l levels.
5.

Asphalt 9: Legends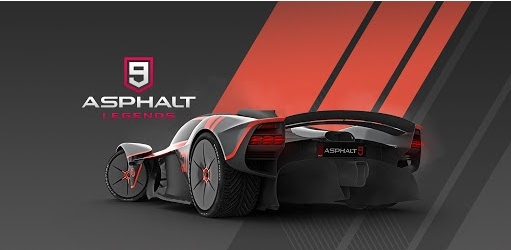 If you are a person who is a fan of car or racing games, then Asphalt 9: Legends would be a suitable racing game for you! The game features incredible graphics that anyone would pay to play! Fortunately, you can download this game from the App Store without spending a single cent. 
The game begins in career mode, and you become a true champion once you finish all the 60 seasons and 800 races. You could also design your private races in Club Race Mode as soon as you start the Asphalt series. Race your pals to find out who is the fastest. Now, with twelve additional tracks to conquer, you may face in the wild west of Nevada. Like other games of this size, this game uses a lot of space, so you have to make sure your device is compatible to play this game.
Blek
Blek is a fast game with complex and straightforward puzzles focused on touch-screen actions. To accomplish each stage, create motion patterns. It is a perfect game for gamers who love puzzles games with challenges.
6. Don't Starve
Nowadays, survival games are widespread, particularly those with unpredictable settings, irreversible death, and other wild features. "Don't Starve"'s sophisticated hunting and craft features and tragic yet attractive Gothic hand-drawn aesthetics outshine others. It's like a Minecraft game, but with horror twists.
7.

League of Legends: Wild Rift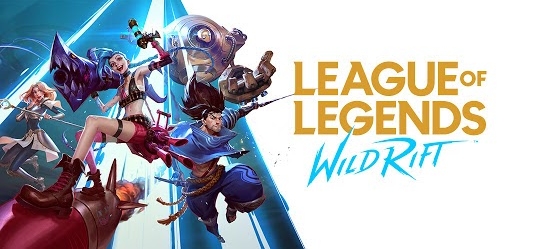 League of Legends made the MOBA genre influential on PC and contributed to driving esports into the masses. The gamers who love this game could now enjoy and play their favorite Wild Rift champions on their iPad and mobile devices. Although many controls for touch control were optimized, Wild Rift is indeed known and loved by players of the game. Gamers may open up new champions and battle against other best players in ranking games.
8. Call of Duty: Modern Warfare
The game Call of Duty, popular with PC and console games (such as PS4 and Xbox), can now be enjoyed by gamers who only game with their mobile and iPad. The game features several enjoyable multiplayer maps, and you can team up with friends or random players in a 100-player Battle Royale. Battle Royale games have been popular in recent years, and many gamers have been dying to try out the battle royale version of Call of Duty. 
This game features one mode and several other modes such as ranked match, deathmatch, sniper vs. sniper, and much more. The good news is that the developers are continually updating the game and adding more new features so that its fans can enjoy it better.
9. PUBG Mobile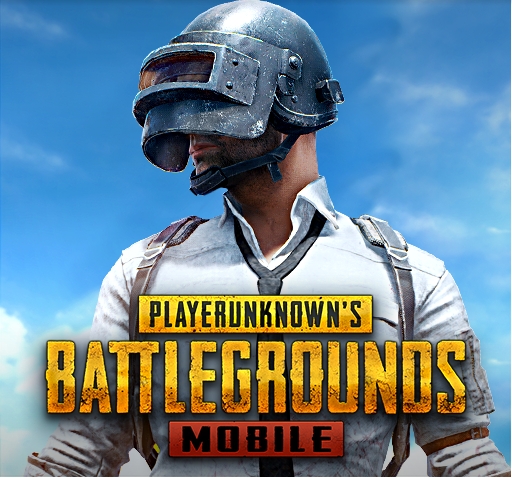 Parachute down on a deserted island to determine who could endure this Battle Royale and gain the unique right to praise. First played on a PC, fans and gamers can now enjoy this game on mobile or tablet! A lot of loot is available for scavenging, weapon loads, and automobiles. Get overpowered, relentlessly pursue your opponents, and attempt not to be slain. The game controls could take you a while to make it playable on a mobile phone or tablet, but once you become accustomed to it, there is no doubt that you are going to enjoy playing the game.
FAQs
Do Tablets come with pre-installed games?
Some tablets will come with pre-installed games, but it depends on which brand you are buying or the store where you're purchasing a tablet. However, if you are getting an iPad, then no games will be pre-installed for you. It shouldn't be a problem if your tablet or iPad won't have pre-installed games, as you could easily navigate through the App Store and install the games you would like to buy without having to spend.
Which is better for gaming phone or tablet?
Whether you've got a gaming tablet or iPad or the most delicate mobile device, gaming has both its pros and cons, such as screen size, battery life, and other essential elements. For the performance of all your games, the processing power of your gaming tablet or smartphone is necessary. Its processor is liable for all gadget functions, and your gaming experiences are adversely affected by the poor processor. Tablets generally have more robust processors; this is why tablets are a preferable option when you are talking about gaming power.
GPUs are a crucial component of a gaming mobile or tablet that affects your gameplay. The GPU enables the games to work well and seem nicer when you play. In addition, GPUs in tablets are more substantial than in mobile phones. That is why tablet games are seamless and lighter than mobile games.
The size of the screen is a significant issue. You can enjoy your high-quality games better when you have better and clearer access or view to it. Although tablets may appear to dominate this category, some mobile devices nowadays feature more giant screens. Therefore, tablets are a superior choice if you play games where screen sizing is essential, but smartphones are an excellent option not to be ignored.
Specific mobile devices and tablet games necessitate you to play effectively with your device. With a device that you can maneuver quickly, it's more entertaining and easier to play. Mobile phones are much better and easier to move and play with.
Most individuals play their games when they're on the road. However, this fact does not mean that charging or constant electricity is available. Either choice will deplete battery life when you play, regardless of what kind of game you are playing. Relative to smartphones, tablets feature bigger batteries to last better and enable you to play longer. On the other hand, tablets are harder to accompany you on the go and consume a long time to finish charging.
The advantage of mobile phones is that they can charge in a brief duration. So although its battery may drain more quickly, it recharges your device much quicker so that you can get back to your gaming.
It is up to you to evaluate when selecting a phone versus a tablet or which one is most matched to your demands. For example, if you go out or travel and want to play comfortably, your safest option is a smartphone. However, if you are looking for a better and longer battery life, excellent processing power, and a bigger screen, the tablet or iPad would be a great option.
Can I play PUBG on a tablet?
Although PUBG is a free-to-play game that you can install from the App Store, you will have to consider the specs of your device. For example, you may have to look for a tablet with extensive storage, better processing power, and more. Other than that, there is nothing else that would stop you from enjoying this game for free. However, note that the PUBG game from the phone and the PC version are two different games, and you may not be able to play with users from another platform.