Ultimate Setup for gaming for 2023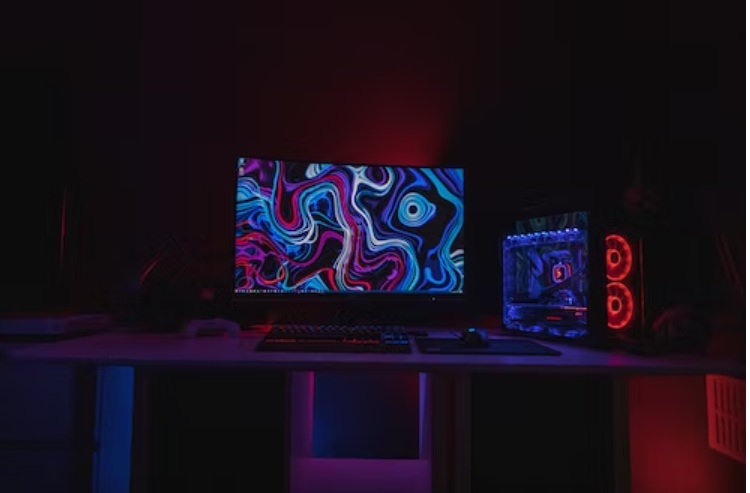 Every gamer reaches a point in life when they are prepared to create a gaming PC to play all their favorite table games online. This gaming PC build guide will act as a trusty squire on this important duty. A gaming setup is fundamental to gaming and technology culture. To get started, you'll need a variety of components, peripherals, furniture, lighting, and, of course, an entire room.
Building your optimal gaming setup may be time-consuming and expensive, but determining which components are the finest can be difficult.
However, we will also tell you exactly what you need to make the ideal gaming setup. We will outline everything you need for the ultimate gaming setup money can buy. Just be forewarned that it will become rather costly, especially if you want the most advanced equipment and components ready for 2023.
Your Ultimate PC Parts List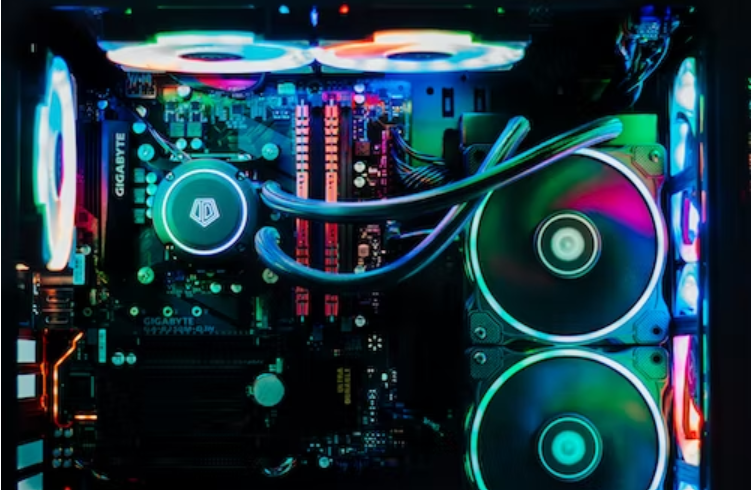 CPUs
Everything that is fantastic with the 5900X in terms of gaming holds true for this cheaper Zen 3 chip. In games, there is no difference between the Ryzen 5000 CPUs; therefore, you will get the same frame rates with this chip as with the considerably more costly chip. This powerful processor has 6 cores and 12 threads, which is half the number of cores of the most powerful chip. However, this is only a concern for the most demanding tasks, and it's more than adequate for tasks such as professional gaming.
Motherboards
The Asus ROG Strix B550-E is not the cheapest motherboard with a Ryzen 5 5600X processor, but it offers tremendous future expansion possibilities. It is a premium motherboard with all the features one would expect from Asus' Republic of Gamers stables, including a 14+2 power stage, M.2 heatsinks, and pre-installed backplates. Also included are Wi-Fi 6 wireless networking and Intel 2.5Gb ethernet. And RGB LEDs, naturally.
GPU
The RTX 3060 Ti GeForce card is for any mid-range computer. This was true last year when it was difficult to get one, but it is true today for a different reason. The debut of the new generation of Nvidia and AMD GPUs is imminent, but history suggests that the first GPUs to be released will be the high-end ones. This implies that midrange and budget GPUs, such as the RTX 3060 Ti to the RTX 3050, will remain on the market for a significantly longer period of time before being replaced.
SSDs
You could pay more for a high-speed PCIe 4.0 SSD, but the SN770 from WD comes uncomfortably close to top performance. An NVMe M.2 SSD provides quick data access, and the SN770 provides this speedy response at a very reasonable price. With 1TB of NAND flash storage, there is sufficient capacity for your operating system, programs, and several games. So feel free to download as many games as you like on Steam.
Some Extra Storage
Given the install sizes of the majority of recent PC games, it's usually a smart idea to upgrade your gaming PC's hard drive. Even though SATA SSDs are inexpensive to suggest as secondary storage (what a world we live in! ), when you need numerous terabytes of storage, you'll likely choose a standard HDD to reduce costs. The WD Black drive is recommended since it is a 7,200 RPM drive with a solid 32GB cache that gives 1TB of capacity for around $70 or less.
Power Supplies
The power supply is hardly the most fascinating component of a gaming PC. After all, it might be difficult to distinguish them based on their characteristics. Nevertheless, you should not scrimp on your PSU. Corsair has a good and well-deserved reputation for its power supply, and the TX650M offers 80 Plus Gold efficiency at a fair price.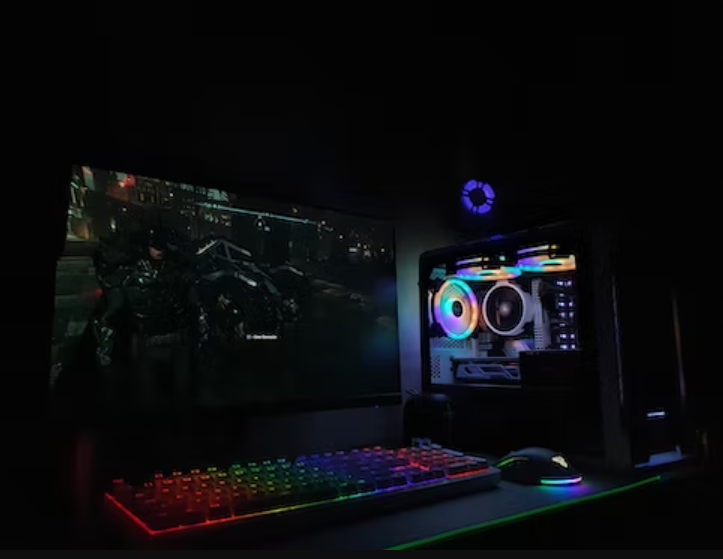 Let's Talk Peripherals
Things get more individual when considering the finest PC peripherals for the best gaming setup. When it comes to quality, the Mini-LED screens of the Samsung Odyssey range of gaming monitors are unrivaled. For audio, this is also a lengthy rabbit hole; therefore, for the sake of convenience, we recommend the Arctis Nova Pro Wireless, which is currently one of the best gaming headphones available. However, you must consider what will serve you best when it comes to items such as your mouse, keyboard, and monitor. For instance, if you need to avoid any debounce delay, opting for an optical board is preferable to a totally custom-built mechanical one. Likewise, if you're not a head-bopper, the Logitech G Pro X Superlight may not be the perfect mouse for you. As an alternative, you may wish to acquire a Razer Naga Pro for multifunctional use. Moreover, this is all based on the assumption that you are only interested in a single monitor, but if you are willing to splurge, get multiple Samsung Odyssey Neo G8 gaming monitors for the best experience currently available.