What are the Best Places to Invest in Real Estate 2022 Sharjah?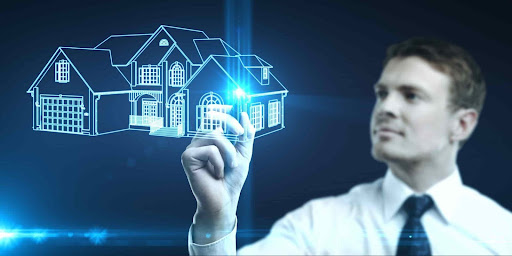 The UAE's property market is recovering from the effects of the coronavirus pandemic. It is due to government initiatives such as the expansion of the 10-year golden visa program and other schemes. According to experts, the real estate market could see a substantial resurgence. Most probably in the following 18 months, as politicians' response to the pandemic has pushed investors even further. It has become relatively easy to buy property in Sharjah now. Therefore, this article lists some of the best places to invest in real estate 2022 Sharjah. 
The Sharjah government announced historic amendments to real estate in the past. These included ownership laws relating to foreign property investment in Sharjah in 2014. The earliest revisions to the law permitted non-GCC members to purchase real estate in Sharjah if they had a valid resident visa. Foreign investors, on the other hand, could only buy up to five houses.
However, this has changed now. Due to a recent change in the law, it is now allowed for foreign investors to purchase the property. They can buy real estate in Sharjah without requiring a resident visa. Keep in mind that this flexibility for foreigners to acquire houses in Sharjah is limited to specified locations. We have listed these specific areas for expat property investment in Sharjah city below.
Sharjah legislation still prohibits expats from owning freehold homes in the emirate. Best Places to Invest in Real Estate 2022 Sharjah are present in the regions listed here. Property leases for foreign real estate investment in Sharjah are now available for a maximum of 100 years.
7 Best Places to Invest in Real Estate 2022 Sharjah: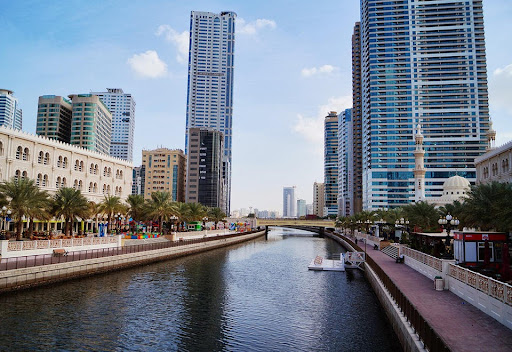 Best Places to Invest in Real Estate 2022 Sharjah
According to figures provided by the Sharjah Real Estate Registration Department, total real estate transactions in Sharjah have increased. They have gone from 22.7 percent year on year in the third quarter to Dh5.7 billion. During the period, the emirates registered 16,781 transactions.
Sharjah, located north of Dubai, is the cultural center of the United Arab Emirates. It is known for housing some of the top museums and art galleries in the country. This makes it an attractive place to visit for everybody. Sharjah is also an appealing destination for expats. It is due to its laid-back and easygoing lifestyle and a lower cost of living compared to Dubai or Abu Dhabi. 
Furthermore, the city has a variety of activities and entertainment venues to keep people of all ages entertained. As the country's third-largest metropolis, there are numerous residential regions to select from. If you are a foreign investor looking to buy property in Best Places to Invest in Real Estate 2022 Sharjah, here is some information on the finest regions to invest in. You can choose depending on your budget, interests, and lifestyle. This list has flats, townhouses, villas, duplexes, and even residential plots.
Whether you're a resident or a foreigner in the UAE looking to buy affordable Sharjah flats, Al Mamsha is a terrific place to start. A magnificent studio flat in Al Mamsha is available for as little as AED 330k. A 2-bedroom luxury apartment starts at AED 740k. 
Al Mamsha is a lively urban development area in Sharjah. It integrates modern living with contemporary lifestyle features of leisure and retail. This place provides you with a whole new selection of apartments for sale in Sharjah. The region also includes distinctive architecture, retail areas, and entertainment districts. All of these things contribute to an appealing living environment.
Al Mamsha in Muwaileh is conveniently located just minutes from Sharjah International Airport. It is unquestionably one of the best places in Sharjah for international investors. The property is in an excellent location near University City. And is home to the American University of Sharjah, Skyline University College, and other major Sharjah universities.
While the location is ideal, the property itself provides a diverse range of community activities and features. Investing here gives you access to a range of things. For example, retail businesses, entertainment centers, nurseries, schools, and a play area for children. There are also swimming pools, high-tech gymnasiums, and health club facilities.
This Muwaileh community is created for everyone, with modern and high-quality home options. While GCC nationals can purchase freehold flats in Al Mamsha, non-GCC citizens can purchase long-term leased homes. The complex offers luxurious apartments with 1, 2, and 3 bedrooms. To fulfill the different needs of Sharjah real estate buyers, studio apartments are also offered in a variety of floor plans. Al Mamsha offers 2- and 3-bedroom duplex flats with gardens and private terraces if you're seeking a larger investment.
Al Taawun is a lively neighborhood with stunning waterfront apartments on the Dubai-Sharjah border. There are various mid-and high-rise buildings with apartments for sale and rent in this area. On the ground floor of most apartment complexes, there are stores and supermarkets. 
It is a popular destination for both expats and real estate investors. Despite its popularity, the flats in the region remain reasonably priced and family-friendly. Furthermore, the neighborhood offers a healthy outdoor lifestyle as well as a vibrant street life. Al Taawun is ideal for families or singles who prefer to live in close-knit communities.
This is one of the greatest neighborhoods in Sharjah to buy cheap townhouses. For example, a 2-bedroom villa in Aljada costs under AED 120k. For those of you who are interested in anything other than buying Aljada townhouses. The large selection of Aljada apartments for sale is another appealing option. It is located near Sharjah Airport International Free (SAIF) Zone and University City. It has emerged as Sharjah's top real estate destination. This unique urban neighborhood has successfully drawn expat Best Places to Invest in Real Estate 2022 Sharjah real estate. It is because it provides an excellent combination of jobs, entertainment, retail, recreation, and living conditions.
This area is designed for stress-free living, with amenities and facilities that complement this way of life. As part of its premises, the region includes schools, mosques, clinics, outdoor sports facilities, a library, a civil defense center, a post office, and even hotels and offices. This well-appointed, partially built community has all you need as a foreign investor to ensure that your property purchases maximize earnings.
Aljada by Arada promotes an active lifestyle and delivers luxury living at an accessible price. You can invest in residential properties by purchasing penthouses, townhouses, villas, or high-end apartments. AED 230k is the starting price for studio apartments in Aljada. AED 670k is the starting price for a two-bedroom flat in Aljada. At the same time, a three-bedroom apartment will set you back at least AED 1.2M. Villas for sale in Aljada start at 1.2 million euros.