For both Intel and AMD platforms, the SSTC PCIe 5.0 SSD achieves rates of 10 GB/s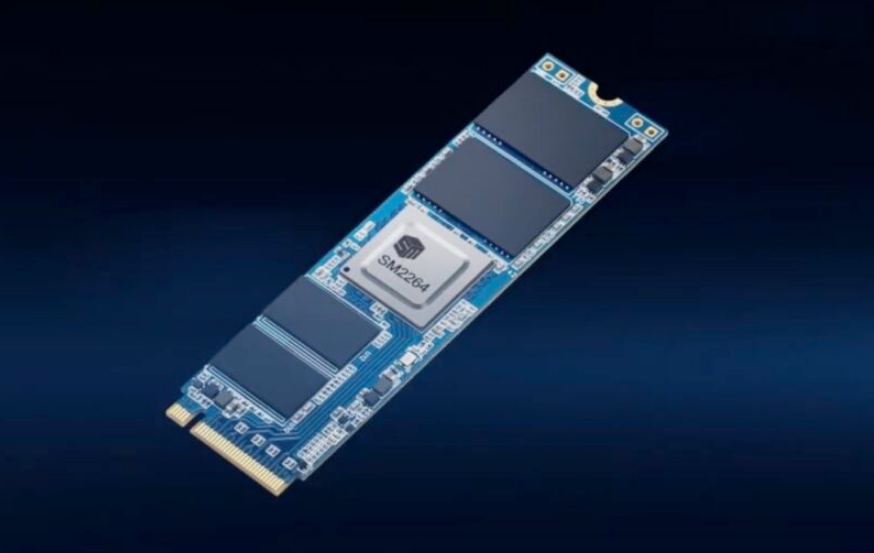 The very first test units of the brand-new Tiger Shark SSD have lately been dispatched to several locations for evaluation. Next-generation storage built on the PCIe Gen5 interface and the NVMe 2.0 protocol can be found here. The only version that has been mentioned so far is a two-terabyte one, which appears to be a standard capacity for all Gen5 storage devices that we have already seen on the market. The solid-state drive (SSD) has an endurance rating of 1400 TBW and is based on the Phison E26 controller. The storage can be purchased with an additional heatsink that features RGB lighting as an optional extra.
It appears that consumers have the option of either removing the 'Tiger Shark Series' label in order to place the storage under a heatsink on the motherboard, or alternatively adding this unique RGB 'SSTC Boost' heatsink themselves if their motherboard does not have any already installed. At this point, it is unclear whether or not the heatsink can be purchased separately or whether or not it is included with the package. The storage has previously been validated with the Intel Z690 and AMD B650E platforms, which is of the utmost importance. Despite the fact that both chipsets support PCIe Gen5 storage, Intel only offers a restricted amount of lanes for this particular standard.
What this implies is that switching to Gen5 storage will inevitably result in a reduction in the number of lanes that are accessible to the GPU. In this particular instance, however, discrete graphics processing units were not utilised, hence the answer is irrelevant. The preliminary information suggests that the SSTC Gen5 storage will be available for purchase very soon; however, a launch date has not yet been announced. The storage space ought to be put up for sale for close to 8,999,999 VND, which is roughly equivalent to $379. You can find other Gen5 SSDs at a price that is almost same to it.