GamStop: Next Steps to Responsible Gaming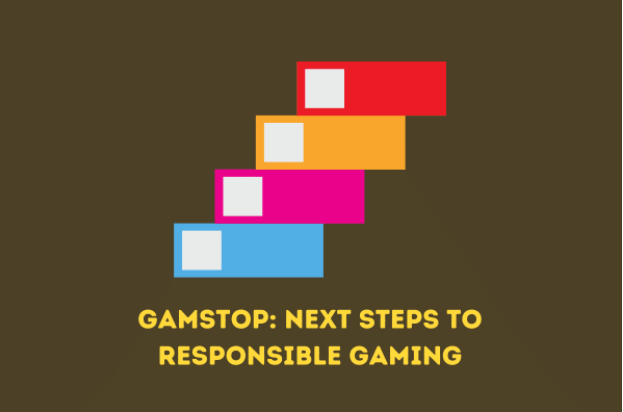 GamStop self-exclusion has been gaining popularity over the past few years and remains the UK's premier scheme for players looking to take a break from online gambling. However, GamStop is one of many programs geared towards responsible gambling. The scheme only applies to operators licensed by the UK Gambling Commission, so players can use it to self-exclude from UK online casino sites and online sportsbooks. 
It does not work with hundreds of casino sites available for GamStop players and users usually use internal self-exclusion schemes to stop players. Also, if you wish to exclude land-based casinos, you should sign up for SENSE (Self Enrolment National Self Exclusion). Below is an overview of other vital steps in the fight for responsible gaming in the UK gambling industry.
Lifetime Exclusion
Lifetime exclusion is precisely what the name suggests and offers players a chance to quit gambling permanently. At the moment, there are very few opportunities for lifetime exclusion. Most schemes offer temporary exclusion, which means players can take a short absence from gambling products before coming back to continue betting. For instance, GamStop offers a maximum self-exclusion term of five years, but players can choose as little as six months or one year. While extending the term through a new registration is possible, players must face the same challenges each time. 
A lifetime exclusion scheme offers players the chance to make one decision that they can't regret or reverse in future. Once on lifetime exclusion, you cannot gamble on the websites you have chosen to self-exclude from. Most casinos feature internal self-exclusion programs that include account deletion, and some offer permanent exclusion. However, players have many ways around available self-exclusion and can easily sign-up elsewhere to continue gambling. Still, permanent (lifetime) exclusion is a vital addition and tool for anyone struggling with compulsive gambling. In fact, some casinos permanently block specific players with an identified gambling problem.
Promotion on Sports Events
Gambling has been part of sports for many centuries, and the current sports scene is inseparable from the activity. In the UK, betting shops and firms are actively involved in sports and sponsor jerseys, teams, and events. In return, the firms get publicity and promote their websites and products to genuine sports fans. UK countries have been trying to separate gambling companies from professional sports events over the last few years, calling for banning promotions and ads during events.  However, little has been achieved despite the massive studies documenting the adverse impacts of gambling advertising, promotion, and sponsorships on overall perception.
GamStop and UKGC requirements currently don't prohibit promotions and marketing during sports events. However, awareness groups have been running polls and starting new discussions to ponder the need to eliminate gambling promotion from sports events and other avenues. Whether it will come to pass is a matter of time, but it may take a while based on what is unfolding in many players. Gambling operators and firms are increasingly becoming popular and freely promote their products during events, community activities, and public launches related to the betting industry. As such, removing gambling promotions from events is one of the next steps in the push for responsible gambling.
Cooperation with Gamban
Gamban is one of the popular game blockers available for players in the EU. It was designed to help players voluntarily self-exclude from gambling websites, including casinos, sportsbooks, and eSports. Gamban also restricts crypto websites, trading platforms, skins, and other websites that involve betting real money. It relies on a database that includes all sites players can block and currently has 13,000 unique platforms in the database. Players can also add new sites to Gamban, and the scheme is available for both UK and non-UK players, making it more effective than GamStop.
Casinos can voluntarily cooperate with Gamban to offer players a chance to self-exclude from gambling products. The solution comes in the form of an app that players can download and install across mobile and desktop devices used for gambling. Once installed, Gamban is irremovable for the entire self-exclusion term. There's a free and paid version, so players can try out the feature before purchasing a license. UK casinos can choose to cooperate with Gamban to offer players more self-exclusion options.
TV and Metro Ads
TV and metro ads increase gambling popularity and easily trigger people to start or continue betting despite the potential harm. Some regions have already banned TV ads during sports events. However, gambling operators are still free to buy air time on local TV channels and digital boxes. 
Newspaper and tabloid ads also have little-to-no restrictions, meaning operators can pay for their business and products to be advertised on whichever paper they think will have the most impact. As such, the next responsible gambling step is to negotiate regulations that bar gambling promotions and ads on public air and in newspapers, which will require some convincing.
Conclusion
Gambling harm is a significant concern not only in the UK but worldwide. Although there are various regulations and progresses, much work is needed to ensure a sustainable industry where responsible gambling is a top priority. 
As things stand, players have access to different schemes and tools, such as GamStop, game blockers, website blockers, and internal self-exclusion programs found in casinos. However, that's as far as it goes, leaving many gaps for problem gamblers to fall into.