Genshin Impact with Next-Gen Performance on PS5: Details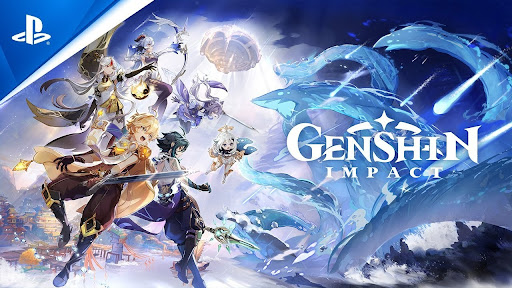 MiHoYo, a global interactive entertainment developer and publisher announced exciting news for fans of Genshin Impact with Next-Gen Performance on PS5. That this popular open-world action game will be coming to PlayStation 5 soon. The fans were thrilled to hear this news and are waiting for any new updates. So, here are all the new updates and details about the Genshin impact game with next-gen performance on PS5.
What is Genshin Impact?
Haven't heard of Genshin Impact? Well, it is a free-to-play open-world action RPG that transports players to Teyvat's aesthetically breathtaking world. It is a whole experience where your character or "Traveler" in the game starts a new journey. The main goal of this traveler is to find out the fate of their missing sibling. During this, you will also be uncovering Teyvat's intriguing secrets along the way. 
The new release is a native version of Sony's next-generation platform that boasts upgraded aesthetics and game performance. It was first published in September 2020 for PlayStation 4. However, it is now also available on PlayStation 5 via backward compatibility.
Currently, players can explore both Mondstadt and Genshin Impact with Next-Gen Performance on PS5. Each city has its own culture, stories, and huge surrounding landscapes. As well as a variety of creatures, monsters, secrets, and hidden treasures for them to find. As the game advances, more cities, storylines, characters, and seasonal events will be added.
The President of miHoYo, Forrest Liu said in an interview: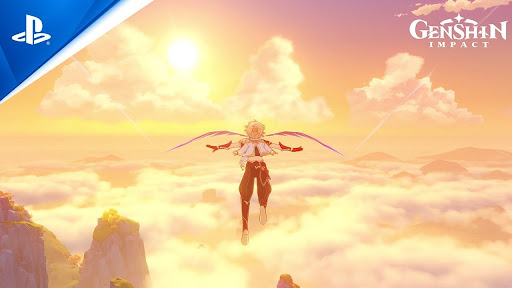 "The PlayStation®5 is a great platform for enhancing the enormous open-world featured in Genshin Impact. Allowing the team to include more concepts and ideas into the game now and in the future. That's why we've been working hard to provide the game's native PlayStation 5 version to our players as soon as possible."
What Has Changed in Genshin Impact on PS5?
The new version seems to have received a lot of cool upgrades and fans want to know them all. So, let's talk about what has changed in this updated version of the game.
The sceneries in Genshin Impact are vast and constantly changing. So, as you explore the open world and domains. This is why faster loading will make your journey much more enjoyable. Teleporting from one location to another takes seconds thanks to the PlayStation 5's SSD. And to the custom-built file-loading technology. You can virtually instantly enter kingdoms, ready to explore and combat.
The SSD on the PS5 is lightning quick, with an outstanding read speed. Furthermore, the files that are waiting to be read are quite little. Because they would never let SSD read a large bunch of files at once. The developers have efficiently arranged commands for reading SSD. It is to enable the hardware to fully utilize SSD characteristics with faster loading.
They have also guaranteed that your Genshin Impact with Next-Gen Performance on PS5  will carefully process the files. They are converted into data for the length of the game by loading them at a high rate. This effort was smaller than the total rewriting of the graphics library. However, it is brand new hardware that was fully tested by the developers.
ToTo properly approaches the next-gen experience, the DualSense controller is being used by the PlayStation 5. It is a total game-changer because it demonstrates how the game environment responds to your activities within it. The DualSense controller employs completely distinct technology. And it is being actively redesigned from the ground up to fully utilize its capabilities. The players may notice that the controller vibration differs from that of the game's backward-compatible version. Moreover, the good news is that PlayStation 5  will incorporate even more controller features. Because the developers want to further reflect your immersive Teyvat experience.
The PlayStation 5 will take you to a visually attractive and culturally rich world with Genshin Impact. You can load much more details into the game world thanks to the all-new graphics library. While playing on PlayStation 5, you will notice the change in resolution for sure. The amazing high-resolution texture will tell you a unique narrative in every minute detail. Moreover, it will elevate your gaze to the horizon. And the improved Level of Detail distance will provide you with an outstanding perspective of landmarks near and far. Even more, you can run all of these details in true 4K resolution on the PlayStation 5. Lastly, if you have an HDR display, you may experience an even more vibrant view of the world with our HDR support.
Exclusive Version of Qingyun Peak
The new version of Genshin Impact also has a special version of Genshin Impact with Next-Gen Performance on PS5. This mountain top is one of the most desirable spots in the game among both the players and crew. So, they have given this location a great renovation. It is an amazing surprise by the PlayStation developers.
Review of Genshin Impact PlayStation 5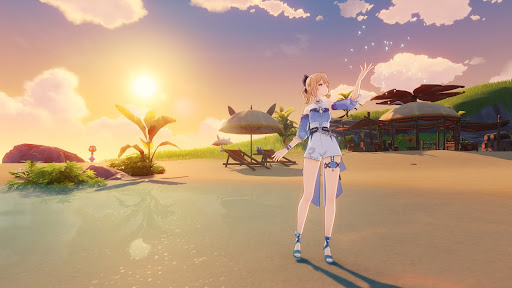 Let's talk about the pros and cons of the new version of the Genshin Impact:
Good Things About Genshin Impact New Version:
Genshin Impact game is a remarkably huge and content-rich open-world game. It will provide you with many hours of fun without any money.  The new version l has a fantastic world design, beautiful graphics, and incredibly engaging combat systems. Moreover, it has some of the best aspects of Breath of the Wild. For example, the "go-anywhere" style of open-world progression and gliding.
Some Flaws in Genshin Impact New Version
However, it holds many of the same issues as the original game, including a Genshin Impact with Next-Gen Performance on PS5. They are necessary to maintain a free-to-play economy. Furthermore, the game has an extremely confusing and claustrophobic UI. And a late-game grind that appears to be designed to induce the player to spend money. To progress. Lastly, it has a perplexing absence of gyro controls. And some extremely annoying characters. For example, the mascot character Paimon.
But, if we take into account the fast speed of this new version. It alone makes the PS5 version significantly better. It is a great upgrade=for PlayStation players than the original version. Fortunately, the game supports cross-save and cross-progression with the PS4 version. But, it is not available on the mobile, PC, or, presumably, the future Switch version. It is thanks to Sony's cross-play shenanigans. Therefore, if you started this game on the PS4 and want to transfer to the PS5. Then, it is not a bad idea. 
Genshin Impact's Collaboration with Unity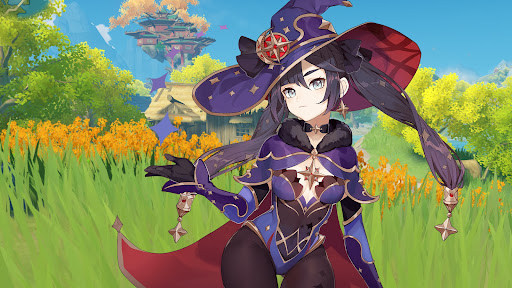 It was determined early on that Genshin Impact would be a cross-platform videogame. The developers needed to maintain that cross-platform direction in mind at all times. It is why they planned to prevent duplicate efforts. All of that planning resulted in the in-game activities being able to go live. That too across all platforms at the same time.
The versatile Unity engine is ideal for cross-platform production. It provides wide multi-platform compatibility. And is straightforward and concise in terms of application flexibility and lower-layer Genshin Impact with Next-Gen Performance on PS5. This expedited the developing progress. Furthermore, Unity's teams in China and the United States remained enthusiastic about the developer's efforts. The game benefitted greatly because of the amazing insights into game technology's future tendencies.