Grand Theft Auto 6 Trailer Rumors Are Spreading Online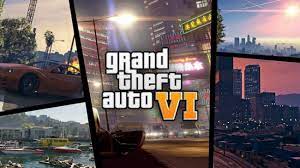 Grand Theft Auto 6 is one of the most anticipated games that is presently being developed, if not the most anticipated game overall. This is despite the fact that almost no official information regarding the game has been published. Because of this, it doesn't take much for speculations and downright false information about Grand Theft Auto 6 to begin circulating rampantly online. As a result, it doesn't take much for conjecture to begin running rampant online. This is happening once more, and this time it appears to be due to some strange activities surrounding a couple of musicians and YouTubers that extensively cover Grand Theft Auto news.
Both KRYPTO9095, a musician and YouTuber, and El Nitro 56, an actor and YouTuber, are now getting a lot of attention for their videos related to Grand Theft Auto 6, which is a video game. Having said that, there is a web of other persons surrounding the two of them, each of whom has a different claim, which makes the scenario rather untrustworthy. It all starts with an artist by the name of KRYPTO9095 posting a message on Twitter that reads "GTA 6 is coming #GTA6" alongside a gif of themselves holding a Rockstar sticker.
Following the publication of a tweet by KRYPTO9095, the latter followed up with the addition of a satirical Grand Theft Auto 6 banner to the channel that bears his name on YouTube. At this point, fans were confused as to what KRYPTO9095 was trying to imply, but some hypothesized that he would be working on GTA 6 either as an actor or a musician. This assumption was further reinforced when it was discovered that the official Rockstar Twitter account followed KRYPTO9095 on Twitter.
GTA 6 is coming #GTA6 pic.twitter.com/j8CPObc2XS

— KRYPTO9095 (BIG KSG) (@krypto9095brand) May 6, 2022
Krypto9095 has GTA VI Youtube banner up. (Concept). The man has 1.94 million subscribers. He's somebody important. https://t.co/jO0b37KEgt (See my previous post). He is involved in GTA 6. #GTA6 pic.twitter.com/T8xQ64IuKL

— GTA 6 NEWS & LEAKS (@NEWSLEAKSGTAS) May 6, 2022
At this point in the narrative, El Nitro 56 comes into play. El Nitro 56 provided a number of comments to KRYPTO9095 and Grand Theft Auto 6 leak accounts after rumours concerning KRYPTO9095 began to circulate widely. He made statements such as that he is KRYPTO9095's co-worker, that those who leaked information about KRYPTO9095's connection with GTA 6 were "near to the truth," and, most excitingly, that a trailer for Grand Theft Auto 6 will be released very soon. Another enigmatic statement attributed to El Nitro 56 said, "One city, two separate times," which may have been a reference to the fact that Grand Theft Auto 6 will include two distinct time periods.
Unfortunately, KRYPTO9095 and El Nitro 56 are not reputable sources because they lack evidence that can support their claims. It's certainly feasible that both men may be performing music or acting for Rockstar, but it's also possible that they're simply happy fans sharing rumours that they've heard via the grapevine. It's possible that they're just spreading rumours that they've heard through the grapevine. It's not the first time something like this has happened with content providers, that's for sure.