Guerrilla Games shows off Horizon Forbidden West running on the base PS4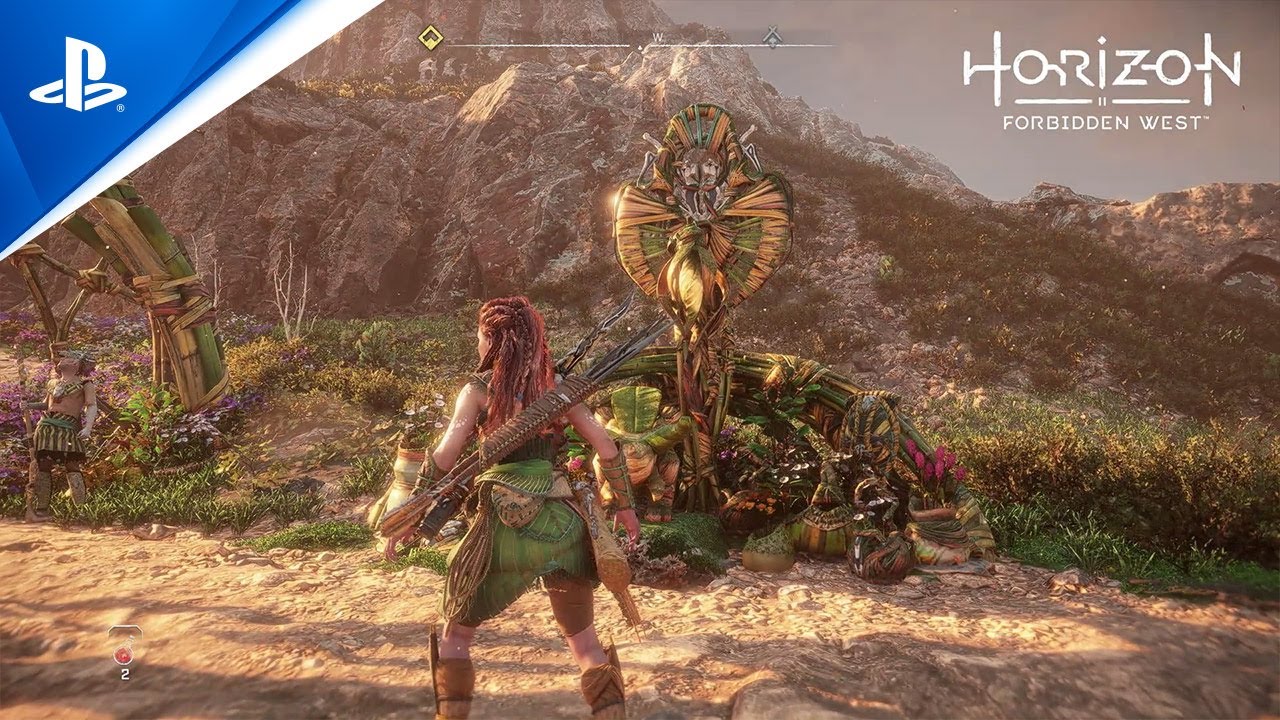 Despite the fact that Horizon Forbidden West is one of the most eagerly anticipated games arriving to PlayStation 5 this month, the next entry in Guerrilla Games' post-apocalyptic open-world franchise is also making its way to systems from prior generations. (It's also $10 less expensive.)
Guerrilla Games has published a 22-second video of Horizon Forbidden West operating on a standard PlayStation 4, which comes many weeks after the company originally showed off footage of the game running on the PlayStation 4 Pro.
With flowing water, spewing boars, and the faint whisper of thunder heard off in the distance, Aloy is shown sprinting through a shrine surrounded by deep jungle at twilight in the gameplay footage. By all indications, the game appears to be running well, albeit the draw distance and some of the ambient features appear to be a little less sharp than in the PlayStation 4 Pro or PlayStation 5 video.
With less than two weeks until the game's release, it's likely that this will be the last time we see any new video from Horizon Forbidden West until the game itself is released. Because the PlayStation 5 has proven to be famously tough to get, it's only natural that Sony and Guerrilla Games are attempting to assure prospective gamers that they will be able to enjoy the game on a different platform in the future.