HDDs from Seagate with the same performance as SATA SSDs and capacities of up to 18 terabytes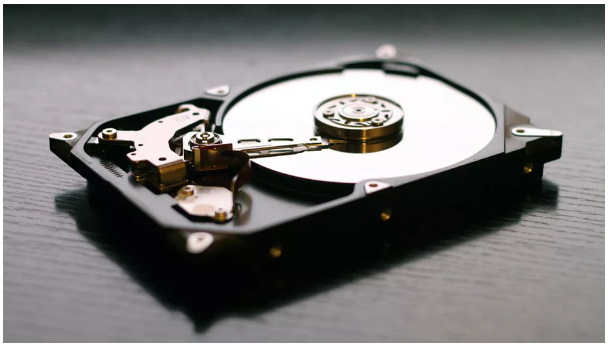 These two new HDD models from Seagate have capacities of 16 and 18 terabytes and speeds comparable to those of a connected solid-state drive, making them the world's fastest hard disc drives (HDDs). The new hard drives feature MACH.2 Exos 2X16 and 2X18 technology, as well as interfaces for SATA (6 Gb/s) and SAS (12 Gb/s). MACH.2 technology was first introduced by Seagate a year ago. This technology makes use of two logical discs to significantly speed up data transport and access.
In principle, the acceleration process is carried out using a system that works in a manner analogous to RAID. Previously, the maximum capacity of the products in this range was 14 TB. The second generation, however, contains two models with 16 and 18 TB capacities, as well as SATA 6 Gbps and SAS 12 Gbps connections (with own encryption). Machines designed specifically for use in data centres, these have a rotational speed of 7200 rpm, a cache size of 256 MB, energy management systems called PowerChoice and PowerBalance, and Hop-Plug communication.
The new models that Seagate has developed are designed to be used in cloud data centres, content networks, as well as hyperscale and big data applications. According to Seagate, the Exos 2X18 hard drives have a total cache capacity of 256 megabytes and a maximum transfer rate of 545 megabytes per second when using the SATA interface. They were able to achieve sequential read and write rates of up to 554 MB/s with SAS, putting them in a position to compete with SATA SSDs in this market segment. In addition, they guarantee that these hard drives have a very long useable life, as their MTBF rating is 2,500,000. This number indicates that the drives will not fail under normal use (mean time between failures).
The capabilities of the Seagate Exos 2X18 hard disc drives
Hard drive designed for hyperscale computing that utilises MACH.2 technology for simultaneous data transfer, increased IOPS, and performance that is twice as good as that of conventional hard drives.
SSD-like performance in a solution that utilises full hard drive capacity in an efficient manner without sacrificing latency, has a lower total cost of ownership, and is ideal for data centres that run demanding applications.
MACH.2: The performance of the Exos 2X18 is twice as good in terms of both sequential data rates and random IOPS.
With a helium-sealed drive design that minimises both power consumption and weight, PowerBalance contributes to a lower total cost of ownership (TCO).
The hard drives have a MTBF rating of 2.5 million hours and can function in temperatures ranging from +5 to +60 degrees Celsius. Additionally, the hard drives come with a warranty that is good for five years.
The SAS version has a maximum reading speed of 554 MB/s, while the SATA versions have a maximum reading speed of 545 MB/s.
Random read and write operations carried out on 4 KB blocks resulted in new products with IOPS counts of 304 and 560 respectively.
4.16 milliseconds as an average latency, using a 256 megabyte buffer and a sector size of 512 bytes