HITMAN: Patient Zero Mission One 'The Source', Game Guide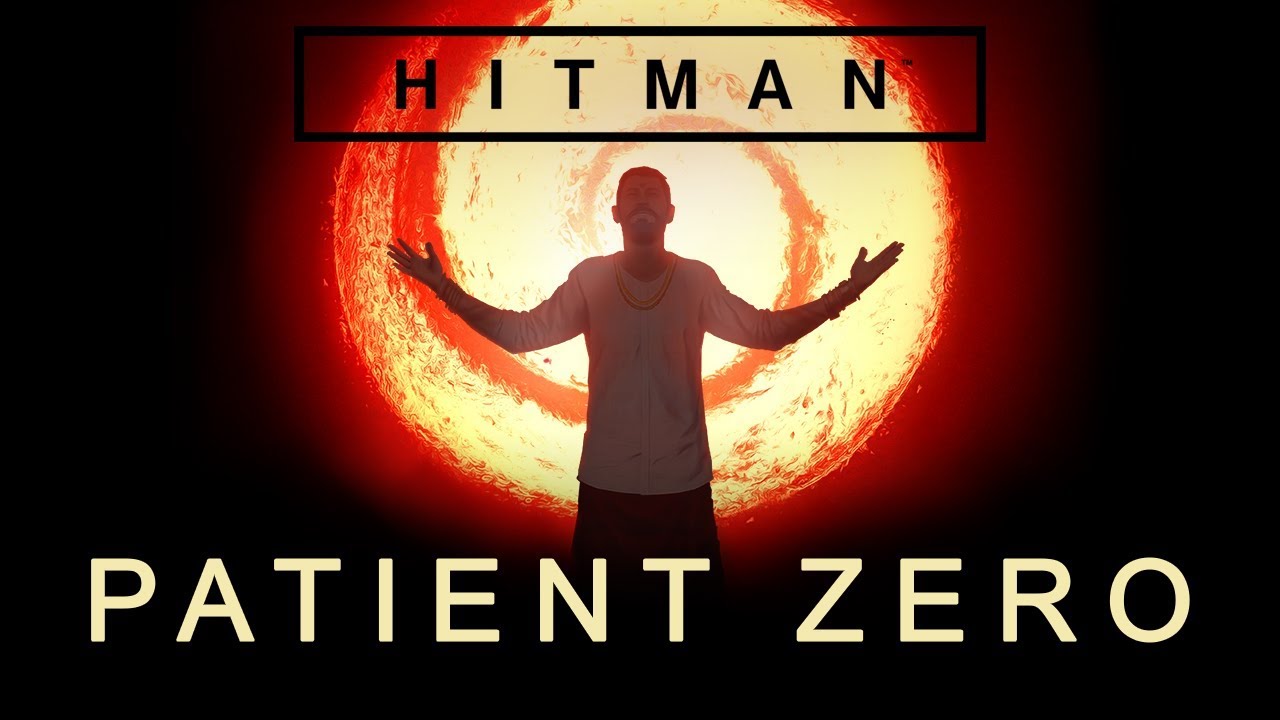 Hitman 2 ends with a cliffhanger for sure and while we wait for the Season 3 to come out, Developer has added a side campaign with 4 missions to keep the gamers occupied. This is a 4 part game guide specific to Patient Zero Campaign. There are different ways you can do each mission in this game but this is how I went about it.
Mission 1 – The Source
First thing's first, you need the 'Master Key' card to access literally any room in the hotel and you can only get it from the hotel manager. She roams around the hotel ground floor and you cannot get close to her anywhere except for one location, The 'Delivery Area' which is the very rear of the hotel. Get there disguised as hotel staff but make sure you do not get noticed by the manager in any staff disguise coz she will alert the guards since she knows all staff.
Get to the Delivery Area in a Hotel Staff Disguise and not yourself or the military personal there will make you. So get there and wait for one of them to go take a leak, that's when you use the coin trick to lure him out but do not kill him. Subdue him and hide his body and hide him. Once the second guy comes back from taking a leak, you do the same to him and disguise as a military guy. There is a hut in the back where you will find the third military man, but he won't recognize you so make him sleep and hide his body in the locker inside the hut. Now there is a 4th man there in the back who has a small patrol area but he is far away so don't bother with him.
Now let's wait for the Manager to swing by at back. She is always with a staff member so stealthy subdues won't do any good, pull your ICA 19 and shoot both of them before they make any noise. Now trust me on this, because if one of them makes any noise then the military guy out back and 2 cops inside will pop up in 2 seconds. So, just take these two out and save yourself a whole lot of trouble. Now you don't need to hide these bodies, Simply disguise back into the hotel staff and head inside after taking the Master key card. Or you can be a loser and get the master keycard laying around in the laundry room.
Head out and move to the other building where the cult is gathering. Stay on the ground floor and find the restaurant. Stay low and turn the instinct on and you'll locate a bottle at the back corner of the kitchen counter. Get the bottle without the chef noticing, and get out of there. Getting this bottle is very important so trust me.
Now head up to the second floor. This floor has two hotel staffers and two guards. You need to time their movement and get inside room 206 using the master key. Go into the bedroom and there you will find an outfit for cult initiate laying around. Put that on and simply walk out. Now go to the floor above and mix into the crowd. There is a way to get to the floor above where you will find the chance to eliminate Oybek Nabazov but the best way to get to Sister Yulduz is in her office when she is alone.
You need a private security outfit here and it is not easy to get. The best way to get it is to find the rat poison from the basement of the hotel and keep it handy. When you arrive at the 3rd floor just walk into the exhibition area. There are two stationary guards there that stay in that room the whole time but one of them moves to take a sip of wine after a couple of minutes, poison his wine but be careful coz there are too many people there so pick your moment carefully. This guard will run for the bathroom and as he pukes into the toilet, close the doors and take him out. There is also a cupboard there to hide him.
You will be able to move around much freely now as a guard but stay vigilant of a few guards with dots above them coz they can blow whistle on you. So, turn the instinct on every now and then. Sister Yulduz and Oybek Nabazov are never alone. But there is a moment when she makes a phone call in a room alone. You must get in her office and wait hiding behind her desk once she comes in and starts talking on the phone simply sneak up behind her and take her out. She is easy to kill anyways. It is Oybek that is troubling but there are a couple ways.
First way is to find the Nabazov's meditation room. It is an extension of his suite so you can find multiple ways to get inside but i'd suggest do it from the suite and not the hall. One of Nabazov's security guard is always on alert and he will recognize you so it is best to simply hide in the suite. Nabazov addresses his followers in the garden and then comes in this small room with an alter all by himself. Turn your instinct on and keep a track of his movement. Once he is inside then simply sneak up on him and take him out.
Second method is to make Oybek kill himself in front of his followers. Oybek keeps a special concoction called 'fire retardant solution' just outside the garden. There is a guard there who can recognize you as an impostor so find a way behind him. Coin trick him and put him in the box which is conveniently laying right there. Once the guard is out, mix Vodka in the concoction that you picked up from the Restaurant kitchen and then you will need to sabotage it. You can go down stairs and disguise as an initiate and come to the garden and sit in one of the empty spots. Oybek will cover himself with the Liquid and then come out to the garden to display his magical powers to his followers and that is when you can see him torch himself.
Find an exit because the mission is well done. Get it? LOL