Hot Stock of the Day: Nabors Industries Ltd. (NYSE: NBR)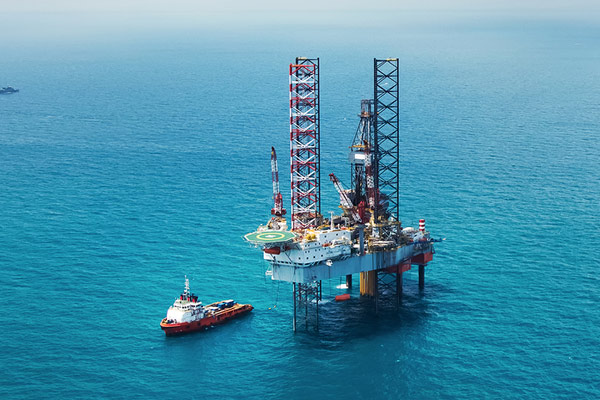 On Friday, Shares of Nabors Industries Ltd. (NYSE: NBR) declined -6.67% to $7.28. The stock recorded $7.16 as its minimum price and hit the max level of $7.64, during its most recent trading session. It traded total volume of 15,292,234 shares higher than the average volume of 10.37M shares.
Nabors Industries Ltd. (NBR) recently stated first quarter 2018 operating revenue of $734.0M, contrast to operating revenue of $708.0M in the prior quarter.  Net income from continuing operations attributable to Nabors for the quarter was a loss of $144.0M, or $0.46 per share, contrast to a loss of $116.0M, or $0.40 per share, in the fourth quarter of 2017.  Results for the first quarter included transaction charges of $7.40M, or $0.02 per share and a sequential increase in non-cash tax expense of $46.0M, or $0.15 per share.
Consolidated and Segment Results:
Adjusted operating income for the Company was a loss of $45.0M during the quarter, as contrast to a loss of $52.0M in the fourth quarter of 2017.  Quarterly consolidated adjusted EBITDA represented a boost at $168.0M, contrast to $163.0M in the fourth quarter.  During the first quarter, the Company averaged 228 rigs operating at an average gross margin of $11,470 per rig day.  This compares to 211 rigs at $10,963 per rig day in the fourth quarter of 2017.
The U.S. Drilling segment posted a 36% sequential increase in adjusted EBITDA, which equaled $73.10M for the quarter.  This was driven by a boost of 6 rigs working and a 27% increase in average gross margin per rig day. Virtually all of this increase in gross margin was attributable to the performance of the US lower 48 operation, which achieved a boost of about $2,000 per rig day. The majority of this increase in lower 48 margins was attributable to reduced costs. A boost in average dayrates also contributed meaningfully to the margin improvement. In addition, on April 1, our MODS-400 deepwater platform rig started full operating rate on the Bigfoot deepwater offshore in the U.S. Gulf of Mexico.  This together with a recent contract award for an existing offshore platform rig and prospects for more should significantly boost near-term results.
International Drilling adjusted EBITDA reduced sequentially by $4.90M to $124.0M.  This decrease arose from the net effects of a quarterly increase in rig activity that was more than offset by lower average margins. Average rig margins per day reduced by $594 mostly attributable to a noteworthy amount of formerly declared long-term contract renewals at rates closer to market. The quarterly average rig count increased by four to 94.6, representing the first noteworthy increase in five quarters. This appears to mark the starting of a noteworthy ramp up in activity over the course of the year. Rig activity has been expanding with eight additional rigs planned to start before year-end and a number of proposals presented or in process. The market for higher spec international rigs is tightening and we expect rates for these rigs to increase as the year progresses.
Canada Drilling operations posted a seasonal high in adjusted EBITDA of $9.30M amounting to a 120% sequential increase. The quarter's results also represented a boost of nearly 50% over the seasonally high first quarter of the prior year. The sequential improvement was attributable to higher rig activity, while the year-over-year growth arose from a boost in average per rig day margins on a flat rig count. The Company anticipates a similar degree of improvement in adjusted EBITDA for the full year 2018.
In Drilling Solutions, adjusted EBITDA of $14.70M represented a 17% quarterly increase. The results reflected higher activity across nearly all of the segment's product lines during the quarter, as well as increased contribution from Tesco's casing running services. The segment again increased its penetration on both Nabors and third party rigs.  During the quarter, it also achieved two noteworthy milestones that bolster the Company's expectations for the future. Specifically, it conducted the first commercial operations for two key customers with its Navigator™ and Rockit® Pilot software, which facilitates directional drilling automation. Moreover, Drilling Solutions worked with Canrig on the first successful field test of the rotary steerable system on a customer well. This segment remains on track to achieve its annualized fourth-quarter 2018 aim of $100.0M in adjusted EBITDA.
In the Rig Technologies segment, first quarter adjusted EBITDA was a loss of $8.70M, down by $4.40M contrast to the fourth quarter. This shortfall was principally attributable to manufacturing issues, which induced delays in concluding and shipping several capital equipment items – mainly six top drives – from the Calgary facility.  Most of these delayed units were accomplished and shipped in the first month of the second quarter.  The company anticipates the traditional capital equipment portion of the segment to return to positive adjusted EBITDA in the second quarter.  Meanwhile, both the robotics and rotary steerable developmental product lines achieved noteworthy milestones during the quarter.  The robotics group received a contract for engineering work in advance of what it anticipates will be its first commercial order for a complete offshore rig floor automation system.  The award is from a large North Sea operator and encompasses the planning required to retrofit an offshore platform in mid-2019.  The rotary steerable group successfully conducted its first field test on a customer's well in South Texas for a large US E&P operator.  We believe commercialization of both product lines remains on track for late 2018.
NBR has the market capitalization of $2.89B and its EPS growth ratio for the past five years was -29.90%. The return on assets ratio of the Company was -6.80% while its return on investment ratio stands at -1.70%. Price to sales ratio was 1.06 while 89.30% of the stock was owned by institutional investors.