How Does A Magento Developer Work? 7 Useful Functions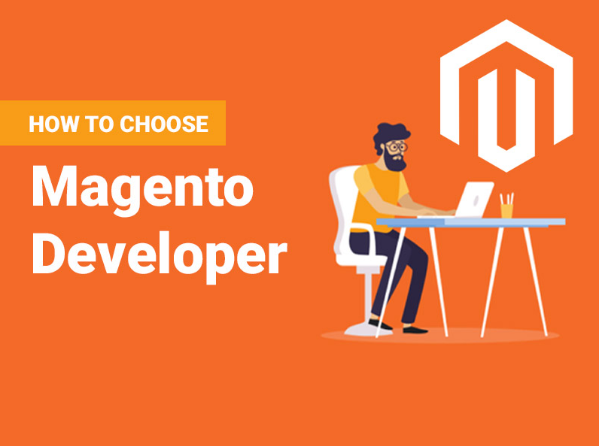 The platform on which you decide to develop your online shop has a significant influence on the overall appearance and feel of the website. In reality, Magento is the platform of choice for the majority of e-commerce development companies. Are you familiar with the responsibilities of a Magento developer? What distinguishes this professional's work from that of other web developers? Where to hire dedicated Magento developer?
The answer is simple – a Magento developer creates Magento websites, but they do much more. To answer this question, you must first understand Magento's development.
What is the Magento platform, and how does it actually work?
To begin, you must understand the Magento programming language. You should be acquainted with this well-known e-commerce website before proceeding. As a result of its comprehensive feature set, Magento has proven to be a popular solution for both developers and merchants alike. It enables you to develop online stores that are both visually pleasing and completely functional in nature. With Magento, the developer only needs to make minor modifications to the core e-commerce functionality (such as the shopping cart, product catalog, and checkout) in order to meet the needs of the client.
Developing Magento themes and custom features, updating your shop to the current version, migrating from another platform, improving the store's performance, and more are all part of Magento development.
Who is a Magento developer?
A Magento developer can construct, enhance, and maintain e-commerce stores. For a Magento store that is completely customized, you will need a team of experts that includes Magento developers as well as web designers, testers, and other professionals. You may also engage a Magento developer that works as a freelancer or as a member of a Magento development firm, such as Orange Mantra. Working with both provides various benefits, however, the latter is more trustworthy due to its established agency affiliation. The choice, on the other hand, is based on individual requirements and preferences.
Magento's developers fall into two groups based on their skills:
Frontend Magento developers create themes that are designed to look exactly like the website's design. They make certain that your store is both aesthetically appealing and functional. Ultimately, the goal is to produce one that can be seen across all devices, including tablets and smartphones.

Backend Magento developers, on the other hand, are responsible for the features of your shop. They may be integrated into the system using custom code or pre-built Magento extensions.

Magento's developers must learn to construct stores that have a variety of features for their clients. Their knowledge and experience add to the worth of their abilities. It is possible to look for competent specialists who have increased their entire abilities as well.
The following are common responsibilities performed by Magento developers as part of projects:
Configuring Magento in order to construct e-commerce stores;

Building Magento themes based on their designs;

Payment gateways such as PayPal, Authorize.net, and Sage Pay, as well as their installation, configuration, and testing;

Configuration of a store that accepts many currencies and multiple languages;

Integration with third-party systems and applications, such as customer relationship management (CRM), accounting, and so on;

Magento's shops are being checked for performance, security, and SEO problems;

Increasing the speed with which your Magento store loads;

Installing necessary security patches to ensure store security;

Providing maintenance and help in order to keep the business running smoothly and to resolve problems.
Make certain that you choose a reputable and skilled Magento developer that has considerable knowledge and expertise in all parts of Magento development before proceeding. And if you need the services of a Magento agency, you may put your faith in Dinarys!