How to Set Up Your Nintendo Switch for Repair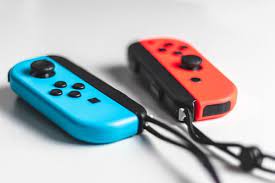 If you have tried to troubleshoot your issue but were unable, the first thing you should do is get in touch with Nintendo Support. You can do this through the website's live chat feature, by sending a text message, or by picking up the phone. If it does not address the problem, it is time to take your console to a repair centre for further investigation.
There is a limited hardware guarantee that applies to all Nintendo products. This warranty covers any manufacturing defects for a period of one year beginning on the date of purchase, and it states that any repairs made during this period shall be free of charge. On the other hand, your product could not be covered by the warranty if it has been physically damaged and is no longer functioning properly. It may take a few weeks for the repairs to be completed after they have been started.
Read Also: How to Get Among Us on Nintendo Switch
How to Set up a Nintendo Switch Repair
Before you place an order for your Switch to be repaired, you should first contact Nintendo's customer care to see if the specific problem can be resolved over the phone. If this is not feasible, you should then go ahead and place an order for your Switch to be repaired.
1. Navigate to the webpage for Nintendo Support. Choose your region from the menu.
2. Go to the very bottom of the page and look for the area labelled "Quick Links." Simply call or e-mail us.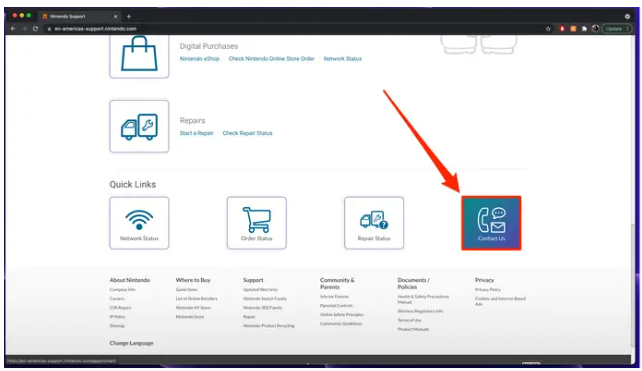 3. Move down the page until you reach the list of contact options, and then select the one that best suits your needs. You can choose to communicate with the support team through Chat, Text Message, Phone, or by submitting a Help Ticket.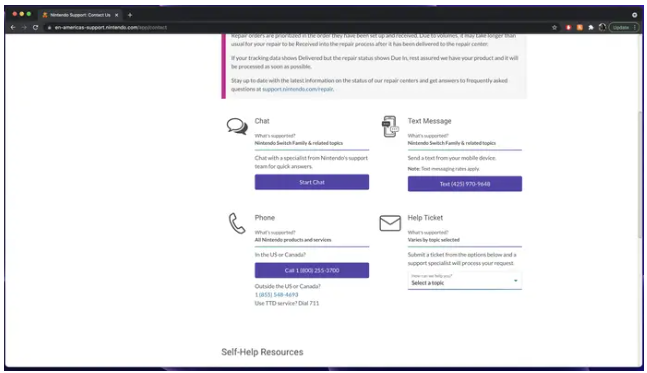 4. Carry out the steps of the troubleshooting process that have been recommended by a member of the Support team for your particular problem.
5. If the problem has not been repaired and you want to start the repair process, you will need to agree to the terms and conditions that govern Nintendo's online repair service.
6. Either create a new repair profile or sign in to an existing one. This is the location where Nintendo will provide you with information and updates regarding your repair.
7. To determine whether or not your Nintendo Switch is still covered under warranty, enter the device's serial number.
8. Provide the necessary information regarding the nature of the repair, your delivery, and your invoicing.
9. When you have done entering the information for your repair request, click the Complete button. In a short time, you will be sent an email including instructions for the repair.
How to Package your Nintendo Switch for Repair
After you have completed the steps necessary to place a repair order, it is time to box up your Nintendo Switch and send it in to Nintendo for inspection.
1. Compose a letter requesting maintenance and save it alongside your Nintendo Switch. The letter ought to include fundamental pieces of information such as your name, a return shipping address, and a contact number. In addition to that, it must contain your repair order number, a condensed explanation of the issue that you are experiencing with your Nintendo Switch, and a list of all of the goods that are contained within the box.
2. Place your Nintendo Switch and the letter in a simple box, cover it with clear cling film (the kind you use in the kitchen), and pack it with plenty of padding to protect it while it is being shipped.
When you reuse a box, make sure any previous labels are removed or entirely covered up. It cannot be a cushioned envelope; rather, it must be a box.
There should be no games or accessories included (unless those are part of the repair order). If you are going to be including any little objects or games, put them in a plastic bag that can be sealed.
It is possible that stickers and screen protectors will not be accepted for return; thus, if you want to preserve them, you should remove them from your Switch before mailing it back.
3. Affix to the outside of the box the mailing label that Nintendo has provided. You also have the option of writing the address of the repair centre, your return address, and the repair order number on the exterior of the box.
4. Use the tape to secure the lid of the box, and then deliver it to the right shipping company.
Video