How to Access Google Drive Offline on Windows PC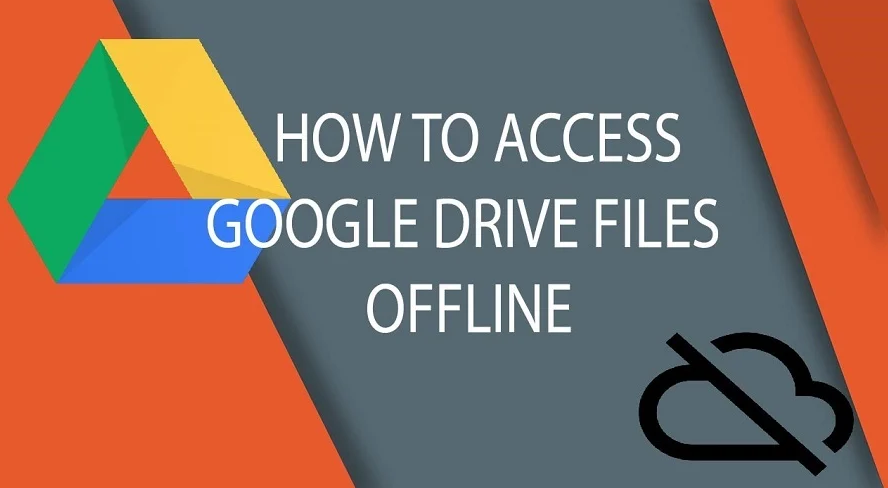 If you don't have an internet connection, you may still access your Google Drive offline on your PC, Mac, or mobile device. When you edit Google Documents, Google Sheets, and Google Slides offline, the updates are applied automatically the next time your device syncs with the internet. This is true even if you edited the files while you were not connected to the internet. To prepare your Google Drive for use away from the internet, you will need to have an active internet connection and ensure that Chrome is not running in incognito mode. This tutorial will walk you through the steps necessary to access Google Drive offline on a computer running Windows. So let's get started:
Read Also: How to Add the Google Drive app to your Desktop
How to Access Google Drive Offline on Windows PC
On a personal computer running Windows, follow these steps to allow offline access to your Google Drive:
1. Start your web browsing experience with Google Chrome.
2. Get the Google Docs offline Chrome extension from the Chrome Web Store, and then install it on your browser.

3. If you aren't already signed in to your Google account, go ahead and do so now.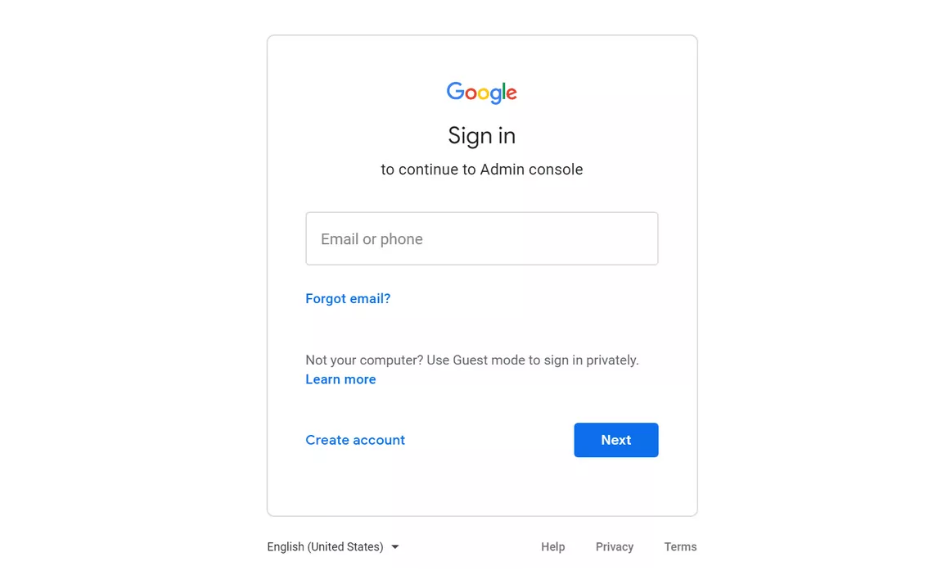 4. To access your settings, navigate to the My Drive page and click the gear symbol in the upper-right hand corner.

5. To enable offline editing of Google Docs, Sheets, Slides, and Drawings files, select General from the navigation pane on the left and then check the box next to Sync Google Documents, Sheets, Slides, and Drawings to this  computer.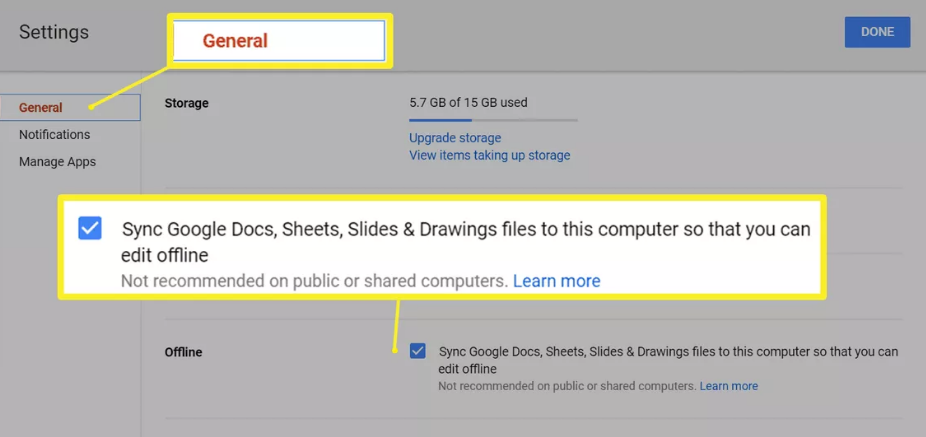 6. Choose the option Done. While you're not connected to the internet, you may now continue working on Google Documents, Google Sheets, or Google Slides files directly within the Chrome browser. Any modifications that you make will be stored in a local cache, and the online version will be brought up to date the next time that you connect to the internet.
7. You may get the free personal version of Backup and Sync for Google Drive by downloading and installing it.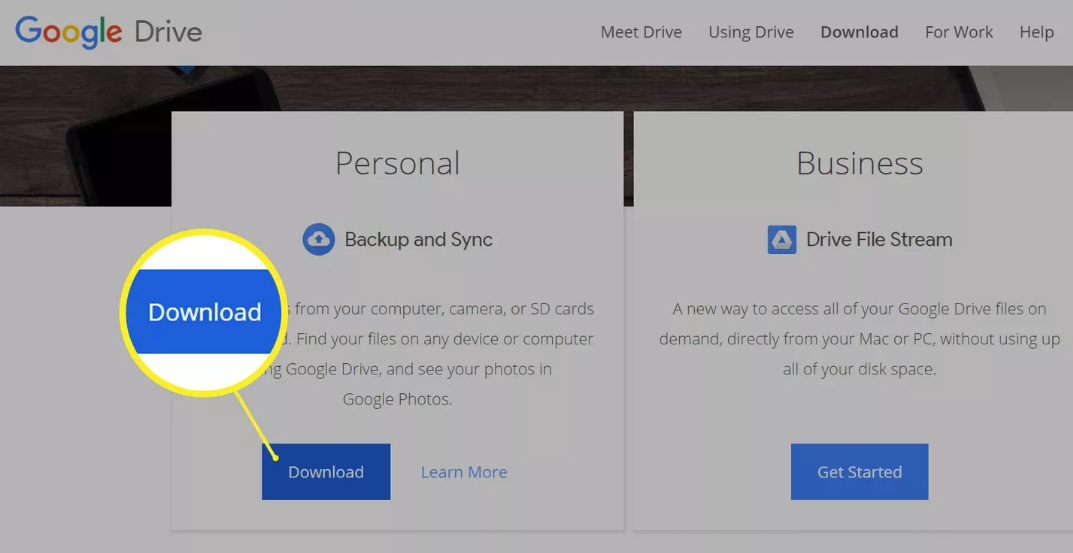 8. Launch Backup and Sync, then navigate to your Google Account settings and sign in.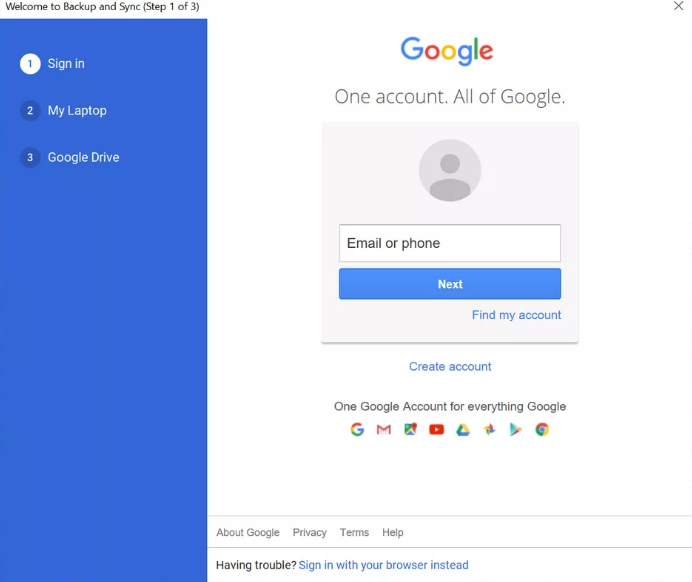 9. You now have the option to save files straight from your computer to Google Drive, if you use that service. If you do not like to proceed in this manner, deselect the boxes that are located next to each folder, and then pick the Next button.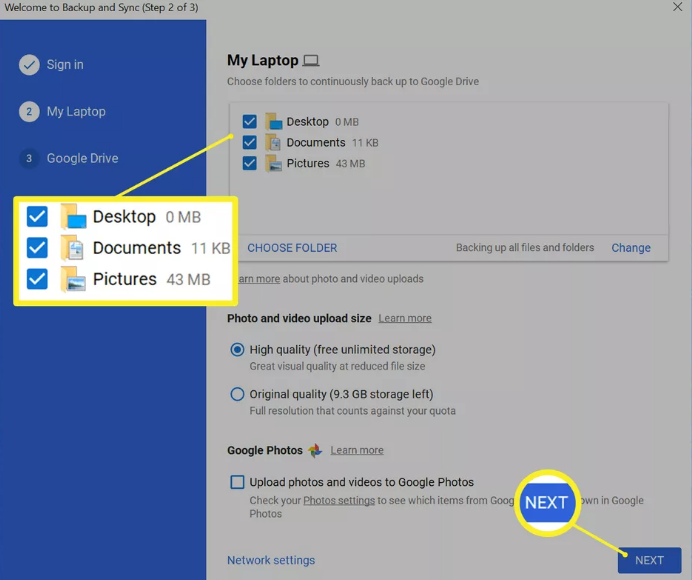 10. After checking the box that is located next to Sync My Drive to this computer, pick the Start button.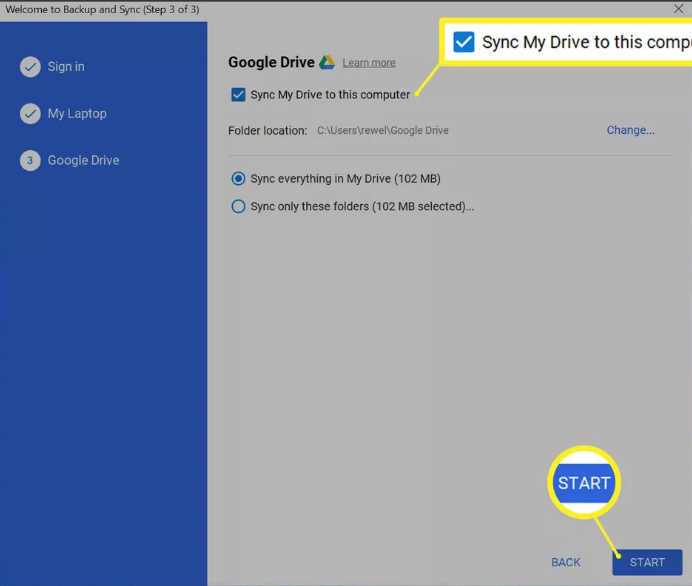 11. After a few minutes, the files stored on your Google Drive will be downloaded to a folder on your computer called Google Drive. Moreover, any files that you add to Google Drive in the future will also be immediately downloaded to your local computer.
FAQs
Where is Google Drive data stored on my PC?
If you sync folders on your local computer with Google Drive, those folders will show up in Google Drive on the left-hand side of the Drive mobile app as well as the Drive web interface. Whether you do it on the web or on your mobile device, any changes you make to these folders, such as adding, editing, moving, or deleting objects, will also be made on your computer.
Why is my Google Drive offline not working?
If you're using Google Drive offline on Chrome and it's not functioning, you should check to see whether you have the incognito window open. If you use Chrome's incognito mode, the Google Documents Offline extension will be disabled, which means that Google Drive Offline won't function while you're using incognito mode. Hence, kindly ensure that you are not browsing the web in the incognito window.
What is the difference between Google Drive and Google Drive for desktop?
synchronizing with your local desktop
Drive for Desktop, which was formerly known as Drive File Stream, and Backup and Sync are the two options that Google provides in response to this demand. The main difference between the two is that Drive for Desktop is more suited for businesses because it enables users to stream My Drive and Shared Drive files from the cloud even when they are not connected to the internet.
Which is better Microsoft Drive or Google Drive?
In a nutshell, Google Drive is superior for sole proprietors who only need to save a typical amount of information. OneDrive makes more sense for companies and teams that are conducting heavy-duty storage or large-scale syncing than any other cloud storage option. But, in all likelihood, the majority of users will fall somewhere in the middle of the two platforms, such that either one might satisfy their requirements.