How to Block Email on Your Yahoo! account.
Adding an email address to your Yahoo Mail prohibited contact list is useful if you are receiving unwanted spam messages in your inbox or if you want to block a contact with whom you no longer wish to communicate. If you change your mind, you may remove the address from your banned contacts list at any moment.
Using the Yahoo block sender capability, we will demonstrate how to block emails on the Yahoo platform in this post. Either you may do this straight from an undesired contact's email, or by going into your settings and adding any email you require.. Let's go over the steps one by one to see what happens.
How To Block Emails On Yahoo Mail
Step 1: Go to Yahoo Mail on a web browser and log in; then, in the top-right corner, just under the "Home" button, click the cog symbol.
Step 2. At the bottom of the drop-down menu that appears, select "More Settings."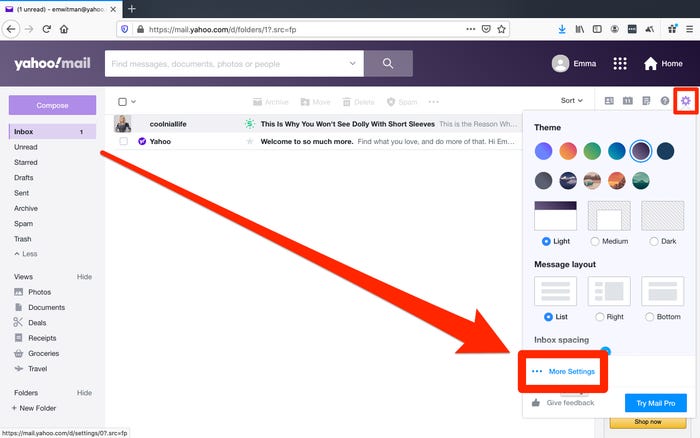 Step 3:To begin, select the "Security and privacy" tab from the left-side menu.
Step 4: To the right of "Blocked addresses," select "Add."
Step 5: "Save" your changes after entering the email address you'd like to block.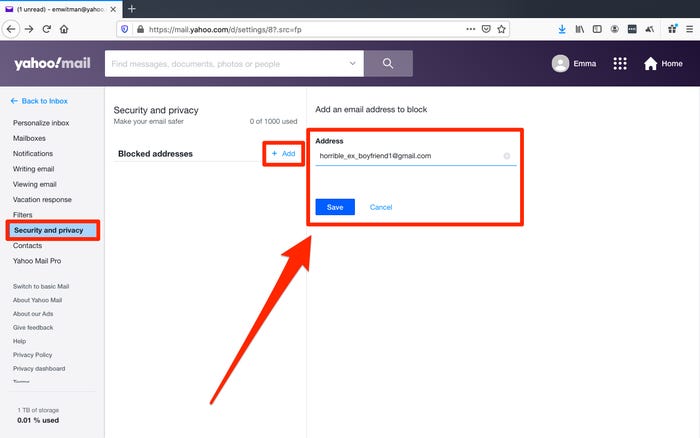 You should now be able to view the newly-blocked email address in your inbox.
Anything you receive in the future will be erased immediately if it comes from that address.
How To Block Emails On Yahoo Using Clean Email
If you use Clean Email, an online bulk email organizer that has sophisticated filters and rules to classify your emails depending on their kind, you can also prevent emails from being delivered to Yahoo.
1.Go to https://app.clean.email/ for more information.
2.To log in, use your Yahoo email address as the username.
3.Clean Email needs access to your inbox. Please provide them permission. Don't be concerned: Clean Email merely examines the metadata of your Yahoo emails, not the actual substance of the messages.
4.Allow Clean Email a little period of time to review your emails.
5.Smart Views are a collection of email bundles that are presented to you in a variety of ways. Select any Smart View that you like.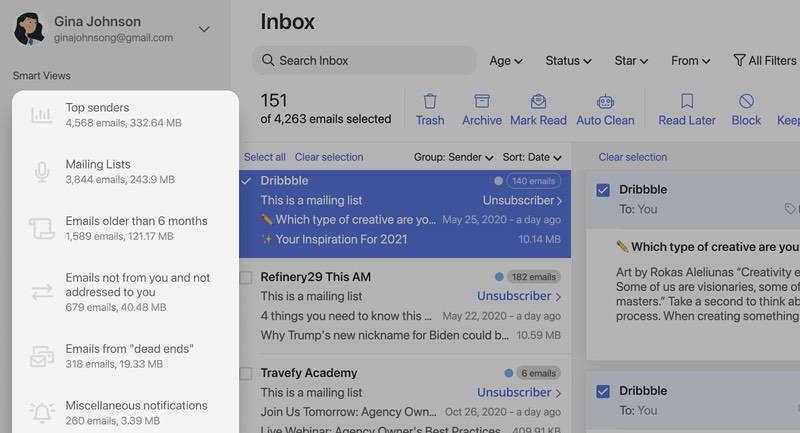 6.Select a sender and click on the three dots to see all the actions you can apply.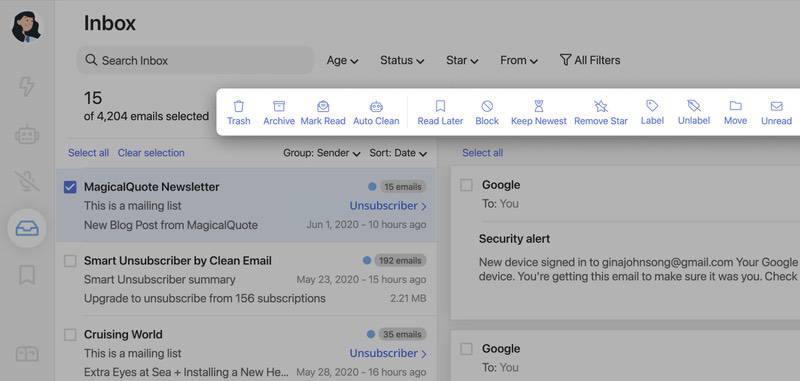 7.Selecting "Block" will cause all new and existing emails from the sender to be immediately moved to the Trash bin.
Clean Email, in addition to filtering Yahoo emails, allows you to do any additional action on new emails that arrive in your mailbox without having to perform any manual effort. You may, for example, set up rules to automatically star work-related emails, transfer all social media alerts to a different folder, and label emails that fit specific criteria with appropriate labels.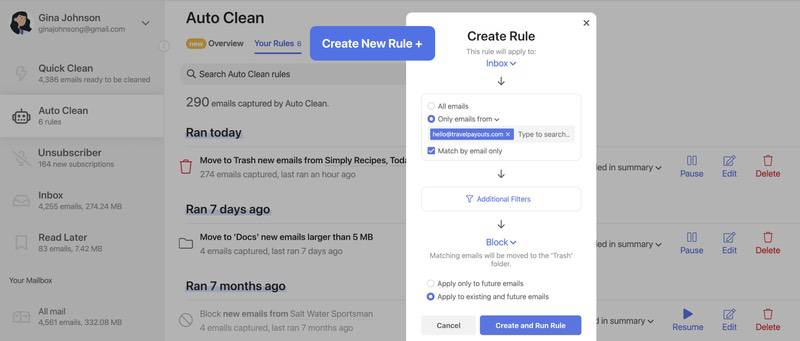 Applying Clean Email's automation features is as simple as clicking a button, and you can manage them from the Automation dashboard, which allows you to see all of the automation rules that have been activated in one convenient location. You may easily stop, deactivate, or delete any active automation rule by just clicking on it in the automation rules list.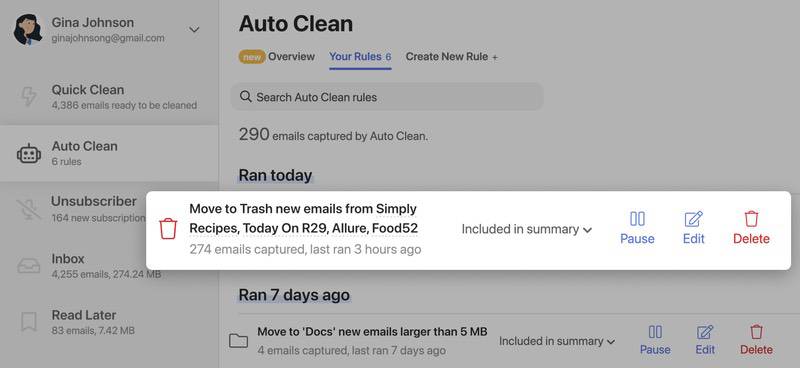 As a result, Clean Email is far more effective than Yahoo's own blocking filters at helping you keep your Yahoo emails organized. Clean Email, in addition to working with Yahoo, is compatible with all major secure email services, including Gmail, Outlook, Fastmail, AOL, and the iCloud service.
Video For Better Understanding