How to Block Someone on Discord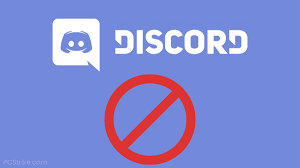 Blocking someone on Discord requires merely a few clicks, and after you have done so, you won't have to worry about ever hearing from that person again. This tutorial will explain how to block a user on the desktop version of Discord as well as the mobile app version of the service.
Read Also: How to Remove Your Phone Number From Discord
How to Block Someone on Discord
The procedure is as follows.
Using the Desktop App
You can block a user on Discord if you are using the desktop programme by following these instructions:
1. Begin a conversation with the person you intend to block through the use of direct messages.
2. Simply click the username in the list that begins with an at symbol to send them a message.
3. Click the three dots that appear to the top right of the person's profile to access any additional information that may be available.

4. To block something, click the icon labelled Block.

Using the Mobile App
Using the following steps, you can prevent someone from communicating with you by blocking them in the Discord app on your iOS or Android device:
1. Tap on a user's avatar to access their profile in the system.
2. To access the menu, select the dots in the upper-right corner of the screen.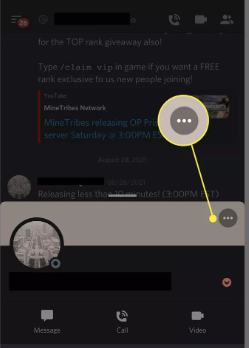 3. Simply tapping the button that displays allows you to block something.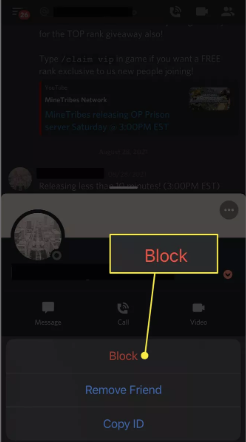 As a result of this modification, the user will no longer be able to communicate with you in any way.
FAQs
When you block someone on Discord can they see your messages?
If you block someone, they will not be able to read your messages, and you will not be able to read theirs. Unblocking is the only method to break this spell, and you get to decide whether or not to do that.
What does it look like when someone blocks you on Discord?
If you block another user on Discord, you will no longer receive notifications about their communications. If you and the other person are still using the same server, you may occasionally see the message "1 Blocked Message." That serves as a glaring reminder that the individual in question has been blocked.
Do you appear offline when you block someone on Discord?
Once you have blocked someone, their online status will turn to "offline" until they have been unblocked. They will also seem offline on any mutual servers that you use or in your chat history.
What happens if u block someone on Discord?
When you block a person, they will be deleted from your friends list, and you will no longer be able to see any of their messages in the server that you share with them. If, after banning someone, you decide you still want to read their messages, you can do so by selecting the "Show message" button on your desktop or the "Blocked messages" tab on the mobile app, depending on which device you're using.
Does blocking someone on Discord remove you from their friends list?
Will anyone be able to tell that I have blocked them? Both yes and no The user will not receive a notification from Discord informing them that they have been blocked. The user will be aware of this because you will no longer appear on their friend's list, and if you are still using the same server, a message will appear informing the user that they have been blocked by you. This message will only appear if you are still using the same server.