How to Disable Discord Link Preview Feature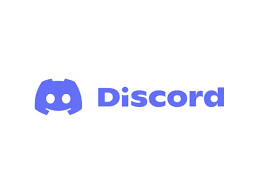 A preview will appear within Discord whenever a YouTube link is posted within a chat or channel. It's not limited to simply YouTube; the preview option is available for any links. You will see a preview for whatever link you click on, whether it's to a product, a movie, or a website page. The link preview feature on Discord can be helpful for many users because it allows one to see what the link is all about without having to click on it. However, the same thing can be frustrating for users who deal with a lot of link exchanges in chats or channels because it takes extra time to see what the link is about. The following is the procedure to turn off the Discord Link preview feature:
Read Also: How to Disable Discord Account
How to Disable Discord Link Preview Feature
On Mobile app:
Step 1: Launch the Discord app on your mobile device as the first step in getting started with the server.
Step 2: To access your profile, go to the screen's bottom-right corner and click the icon that looks like a profile.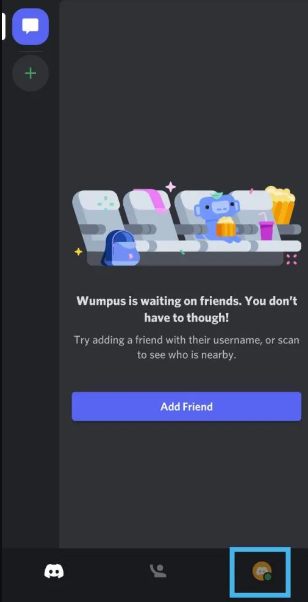 Step 3: After scrolling down the page, proceed to Step 3 and select Text & Images.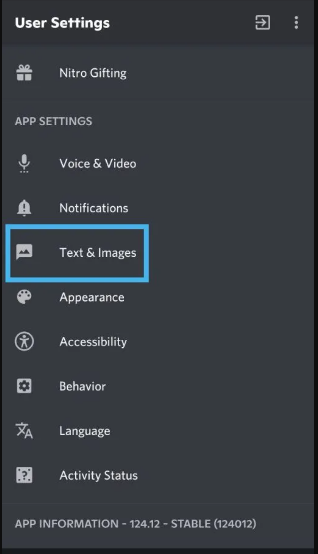 Step 4: In the fourth step, you will need to deactivate the toggles that are situated next to the phrases "When posted as links to chat" and "Show embeds and preview website URLs posted into chat."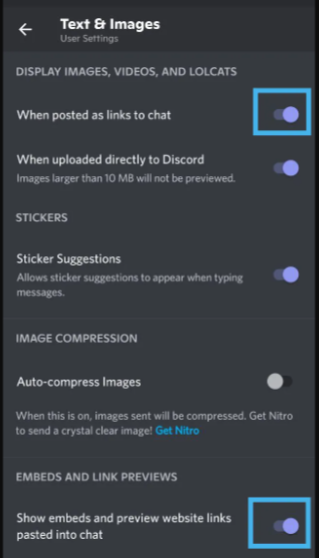 Step 5: In the fifth step of the process, you will be given the option to disable the preview for images that are larger than 10 megabytes in size.
FAQs
Can I open the read-only channel for messages again?
It is possible for you to continue enabling communications to be sent over the read-only channel that you have access to. You will need to go into the "Settings Menu" of the channel, then locate the "Permissions" section, and then click the "green X" that is located next to each feature that you want to permit. After doing all of this, you will be able to access the channel's settings.
Does Discord charge to use the screen sharing feature?
Not at all; Discord, along with all of its features, may be used without paying anything at all. Despite the fact that a premium subscription to Discord Nitro, which costs either $9.99 per month or $99.99 per year, is required to access further functionalities, users can still share their screens on Discord without incurring any costs.
How do I hide non-participants while in grid view?
If you are using the grid view in Discord and find that it is becoming cluttered with people who are not Live with you, you may easily hide their displays so that they do not appear on your screen. All that is required of you is to click on the three vertical dots that are located in the top right-hand corner. After that, remove the checkmark from the box labelled Show Non-Video Participants.