How To Change the Name of Your iPhone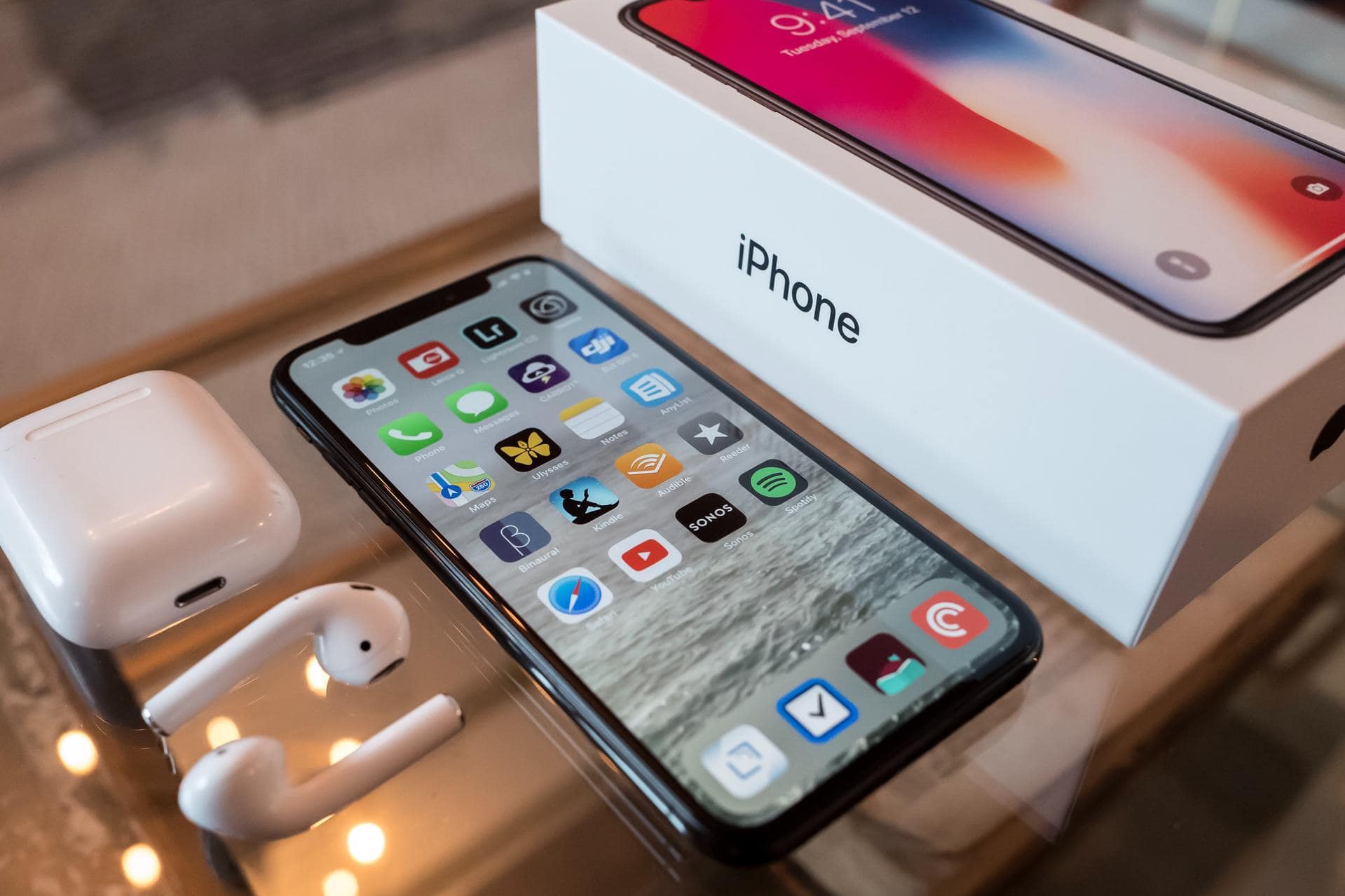 You might be surprised to learn that your iPhone has a name. No matter how much you may fondly refer to it as your "little sweetheart," the gadget has an official, discoverable name that is flashing on a billboard and visible to all networks and devices at the same time. As a result, you may wish to give it a hidden identity for the protection of your own privacy.
Changing your iPhone's visible name is a smart idea on both a security and privacy front, but it's also a lot of fun if you're just tired with its yawner of a moniker and want to spice things up. It is explained in this article how to alter the name of your iPhone and where it is most likely to be seen by others.
Read Also: How to Record Audio on iPhone
How To Change the Name of Your iPhone
Particularly if you have a large number of devices associated with your account, it might be beneficial to customise the name of your phone to make it more easily identifiable. We'll walk you through the process of renaming your iPhone to something more unique and easily distinguishable from others.
If you want to make it simpler to discover your iPhone in your list of iCloud devices, you may alter the name of the device with a few touches. Here's how it's done:
1. Launch the Settings application.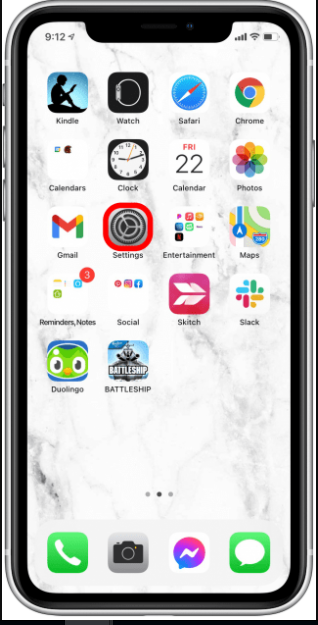 2. Select General from the drop-down menu.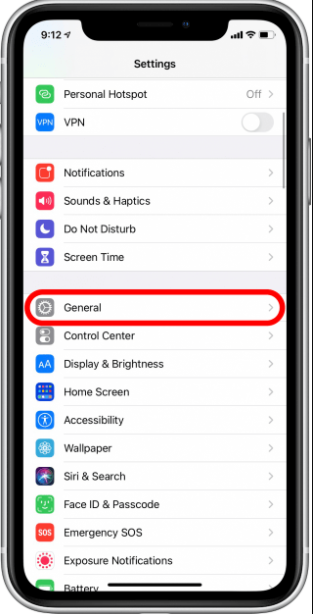 3. Select About from the drop-down menu.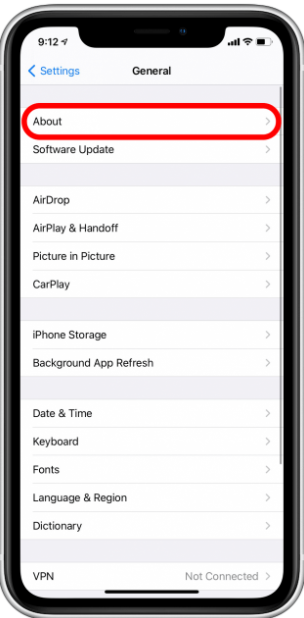 4. To enter a name, tap on the line that reads Name.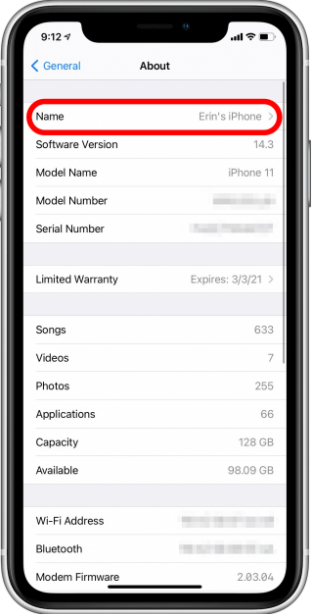 5. Make changes to your name by using the keyboard.
6. When you are ready to save your changes, select Done from the drop-down menu.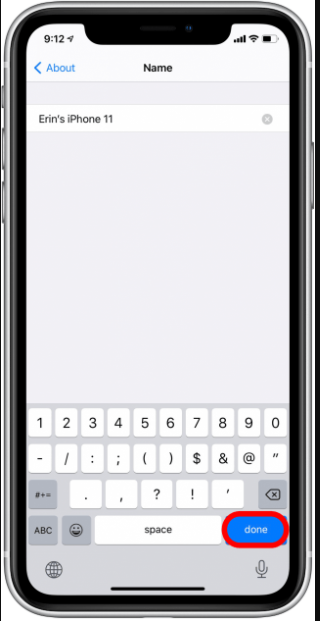 Hopefully, you now understand how to alter the name of your iPhone! When you connect your iPhone to your computer or hunt for it in a list on iCloud or the Find My app, the label you input will display on the computer screen. Because of this, you won't be perplexed while attempting to discern which devices are yours, which ones belong to other family members, and which old, unneeded gadgets should be removed from your account. Remember that you have the ability to alter the name of your iPhone at any time; simply follow these identical procedures to name and rename your device whenever you wish.
Where Does the Name of my iPhone Appear?
The fact that your iPhone's name is discoverable by all networks and all devices makes changing it an excellent choice for privacy and security concerns.
As an example, if you're out in public with your iPhone acting as a personal hotspot, anyone seeking for a Wi-Fi connection may see the name "Simon's iPhone" — or much worse, "Simon Chandler's iPhone" — on the list of available hotspots. Hackers can see you not only while you're connected to Wi-Fi, but also when you're connected to Bluetooth or AirDrop. Strangers and weirdos are now aware of your identity as well as the equipment you have in your possession, which is a bit disturbing. The following are some settings you may alter if you don't want your iPhone to be displayed at all, regardless of whether or not you have changed your name.
Personal Hotspot
Step 1: Select Settings from the drop-down menu.
Step 2: Select Personal Hotspot from the drop-down menu.
Step 3: Toggle the Allow Others to Join function off by tapping the toggle next to it.
AirDrop
AirDrop is a wireless ad hoc network that may be established between Apple devices. The transmitter utilizes Bluetooth to locate a nearby recipient device, and the receiver is responsible for establishing the peer-to-peer Wi-Fi network between the two devices. The fact that Bluetooth is included means that other Apple products will be able to recognise your iPhone's identity.
Step 1: Select Settings from the drop-down menu.
Step 2: Select General from the drop-down menu.
Step 3: Select AirDrop from the drop-down menu.
Step 4: On the subsequent screen, select Contacts Only or Receiving Off from the drop-down menu.
Bluetooth
Step 1: From the top of the screen, swipe down to see the Control Center.
Step 2: To switch off Bluetooth, press the blue Bluetooth symbol on your device's screen (white icon).
Beyond being discoverable by other devices, the name of your iPhone may be found in a variety of places, including your iCloud account, iTunes for Windows, the Finder for MacOS, and other similar places. When you use the Find My iPhone app to find your phone if it has been misplaced, lost, or stolen, you may even see the name of the phone you're looking for.
Video