How to Change Your Age on Discord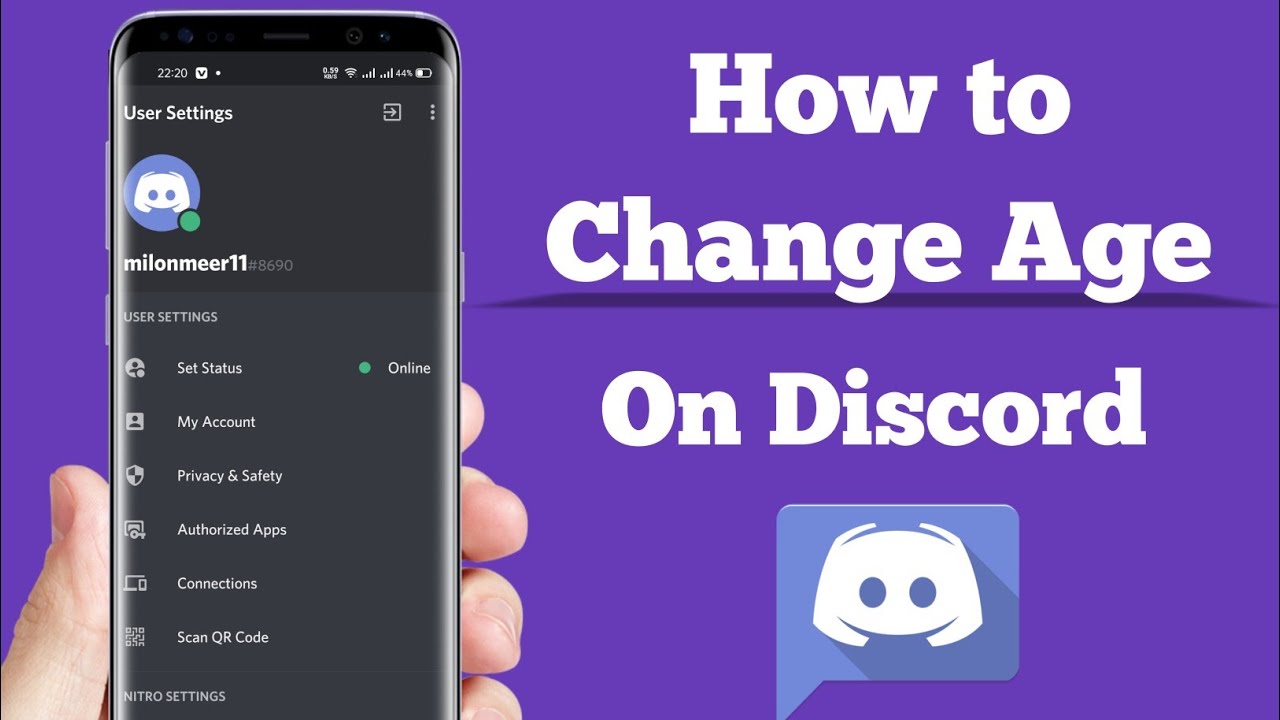 When you create a new account on Discord, you will be prompted to provide your age, but this information will not be verified. However, keeping this information up to date is a more difficult task. We have discussed the procedures that you will need to carry out in order to alter your age on Discord.
Read Also: How to Play Music through Mic in Games And Discord
Discord Safety
It is not possible to modify your age on Discord simply by entering into your account and making the necessary changes to a setting. You will be required to submit a request with photo verification through Discord's support system as a result of the additional safety and security measures that Discord has put into place.
The presence of NSFW servers and channels on Discord is one of the factors that contribute to this additional layer of security. Servers and channels that are categorized as NSFW impose an age restriction on their users. Users that are less than 18 years old will not be permitted to join these servers and channels.
How to Change Your Age on Discord
You are in luck since you are able to modify your age if you have a valid reason for wanting to, such as submitting the incorrect date of birth when you initially registered your account. After obtaining a photo ID for the purpose of age verification, all you have to do is head over to the Discord Support website and submit a request.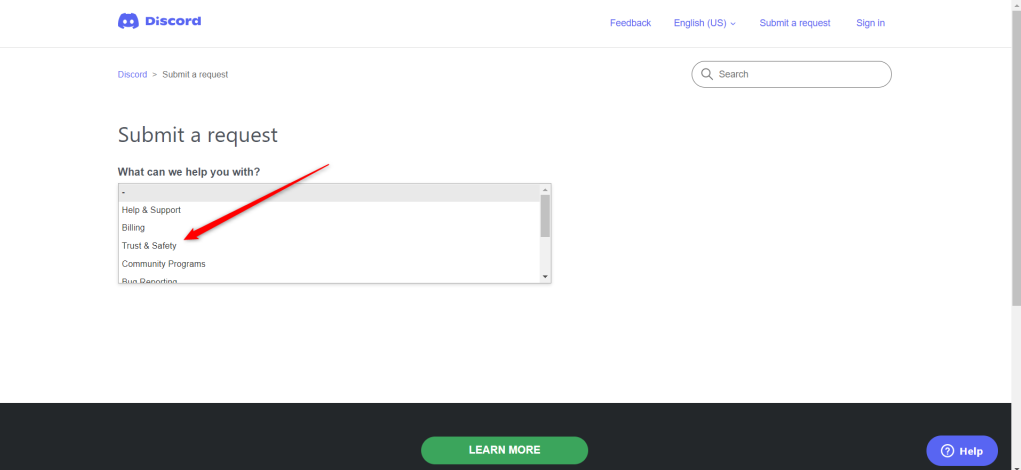 After making your selection, additional text fields will display for you to complete. First things first, fill up the text box under "Your Email Address" with your email address. The following step is to go to the "How Can We Help" drop-down menu and pick "Appeals, Age Update, and Other Questions." As soon as you do that, a new box will appear beneath it with the same name as the choice that you just chose to select. To do so, select "Update my age information" from this menu.
You also have the option of entering your phone number, although doing so is entirely voluntary.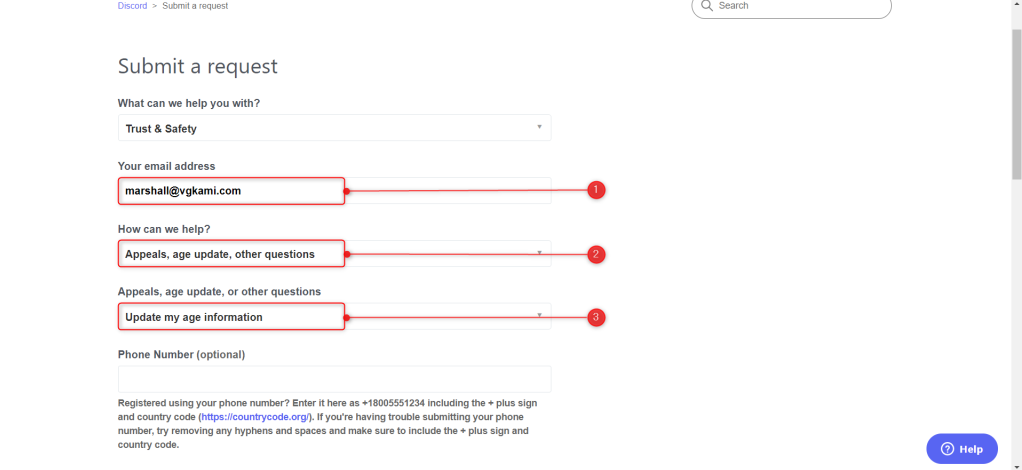 Please use the format MM/DD/YYYY to indicate your actual date of birth. Next, ensure that you possess all of the necessary components by checking the corresponding box. This consists of a picture of you holding a piece of paper having your Discord name on it while also carrying an identification card that has your birth date.
After including a subject and description, proceed to the "Attachments" section and upload the necessary files there. Take note that even though it states that the Attachments box is optional, in this particular scenario, it is not in fact optional to fill out the form. In the event that you do not provide the necessary documentation, your request will be denied.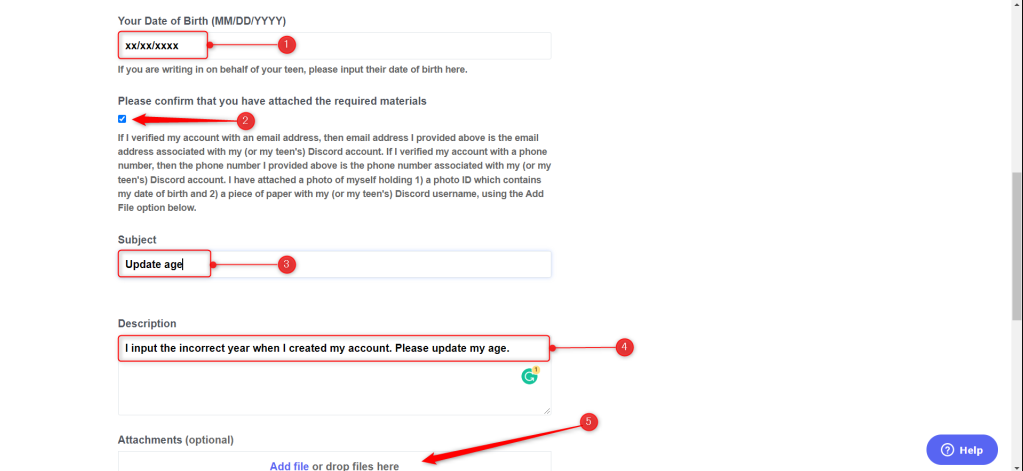 Final Step
Click the "Submit" button at the bottom of the page once you have finished filling in all of the required fields. A toast message will appear informing you that your request has been successfully submitted, and you will then be transferred to the Help Center of Discord. Additionally, an email will be sent to your inbox letting you know that Discord has acknowledged your request.
Video