How to Check Battery Health on Samsung Android Phones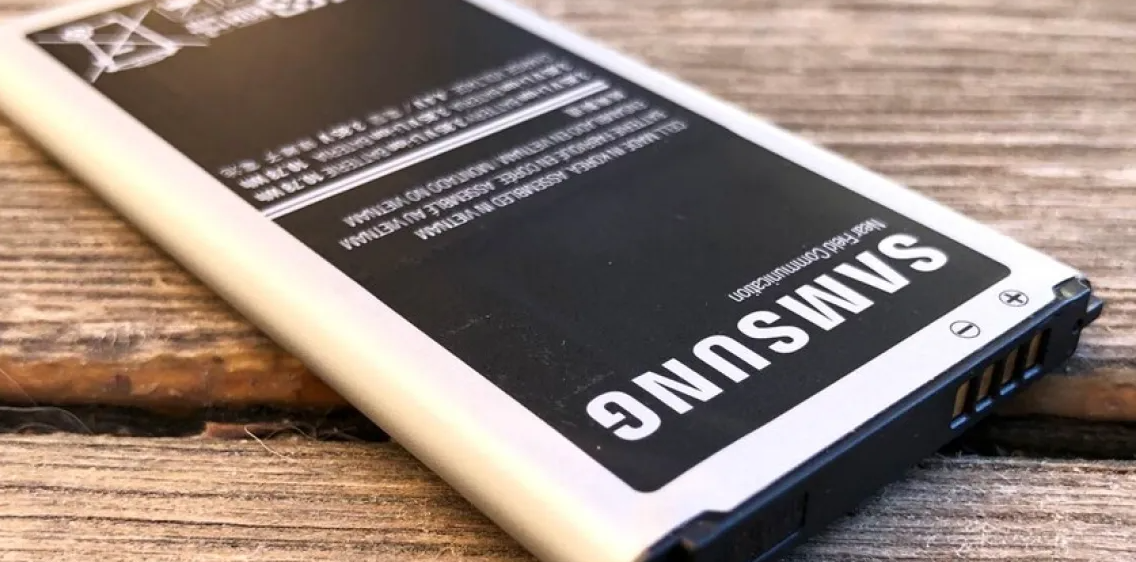 The majority of individuals are concerned about the lifespan of their batteries, but what about their overall health? Because of this, the phone will continue to be usable for a longer period of time. Android devices, in contrast to the iPhone, do not come equipped with a particularly simple method for checking this.
What exactly does it mean for a battery to be healthy? The amount of time that a charged battery will continue to function after it has been depleted is often meant to be referred to as the "battery life." The state of the battery might give us an idea of how quickly it is wearing out. If the battery's health is poor, its performance will suffer, since it will discharge more quickly and get warmer.
Read Also: How to Remove All Learned Words From Samsung Keyboard
How to Check Battery Health on Samsung Android Phones
Samsung, which is one of the companies that makes Android devices, has developed a method for measuring the overall health of the battery. It is essential to have an app, but it is likely that you already have it on your mobile device because it is the kind of software that most people use. If you do not already have the Samsung Members app installed on your device, you may get it from the Play Store by searching for "Samsung Members."
To begin, let's access the Quick Settings tiles by sliding down from the screen's topmost portion. Tap the cog icon (which looks like a gear) in order to open the Settings menu.

Next, after scrolling down till you reach it, select "Battery and Device Care" from the menu.

Select "Diagnostics" from the pull-down option that may be found in the "Additional Care" section of the page.

This will open the Samsung Members app, which will then display a number of icons indicating a variety of various things that can be investigated. If you haven't already tapped the "Battery Status" indicator, there won't be a checkmark next to the symbol to indicate that you've done so. This is required in order to proceed.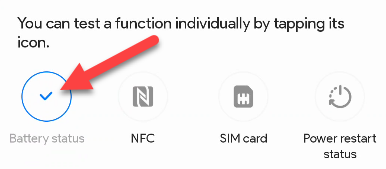 You will now be given some information about the battery that you currently have installed. The value displayed for "Life" is what gives you an idea of how well your battery is working in general. It will either be "Good" or "Normal," although "Weak" is the more probable of the two descriptions to apply.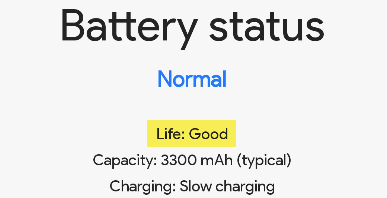 How to Know if My Android Battery Is Bad?
If you feel as though the battery life of your Android phone is getting shorter than it was in the past, this could be an indicator that there is a problem. A quick look at how to determine whether or not there is an issue is shown here.
Your battery seems to be dying all the time. If you know your battery used to be able to last all day without any problems, but now you find that you have to recharge it numerous times a day, this almost probably indicates that your phone's battery isn't as powerful as it used to be. It's an obvious one, but it's worth mentioning.
The charging process does not appear to fully recharge the device. Have you ever noticed that your phone isn't fully charged even after you've left it to charge for a number of hours? It's possible that this indicates that your battery can no longer maintain a full charge.
The battery becomes quite warm. If your smartphone is operating significantly hotter than it did in the past, this could indicate that the battery is overheating and becoming damaged as a result.
The battery has become bloated. If the battery for your phone is protruding out of its casing, you should cease using it. This behaviour is risky, as it almost certainly indicates that the battery in your device has failed.
FAQs
How do I check the battery status of my AirPods when using an Android device?
If you are using an Android device, you will need a third-party programme such as AirBattery, which is available in the Google Play Store, in order to monitor the current charge level of the battery in your AirPods. When AirBattery is activated and installed, it tells the user of the current battery state anytime the AirPods case is nearby and open. This occurs whenever the case is in close proximity.
How can I check the battery status of a Bluetooth device using an Android handset?
Launch the Settings app on your Android device, then navigate to the Connect Devices menu option once the Bluetooth device has been paired with and linked to your Android device. From this location, you'll be able to view, on some devices, the current battery level of any linked devices. On some, you will need to select Bluetooth in order to get a list of all connected Bluetooth devices along with the current levels of their batteries.