How to Claim Any Twitch Drops You Have Earned
Twitch Drops are a feature that do not cost anything to utilize and are available to any user who is logged in. Simply simply viewing channels that stream specific games, players can earn in-game treasure that can be used in those games. Drops, in contrast to Twitch channel points, are not distributed by the creators of Twitch or the Twitch network itself. Twitch is the premier destination on the internet for watching gaming content, particularly live streams of your preferred games. Simply by viewing any of the Twitch streams that are part of the offer, you are eligible to receive Drops. The process of collecting drops for a specific reward will begin as soon as you begin viewing a stream that has the Drops feature enabled. You will learn how to claim any twitch drops that you have earned by reading the following article:
Read Also: How to Set Up or Enable Channel Points on Twitch
How to Claim Any Twitch Drops You Have Earned
Once you have earned a drop, you must claim it before the loot becomes available to you in the game. You can either click the reward notification that appears momentarily in chat or the Claim Now button on the Drops and Rewards inventory page. If you have not already done so, you will be prompted to connect your Twitch account to a relevant gaming account. The steps to connect your accounts are outlined here.
1. Launch the Drops and Rewards Inventory in Twitch, locate the item you wish to claim and click on it.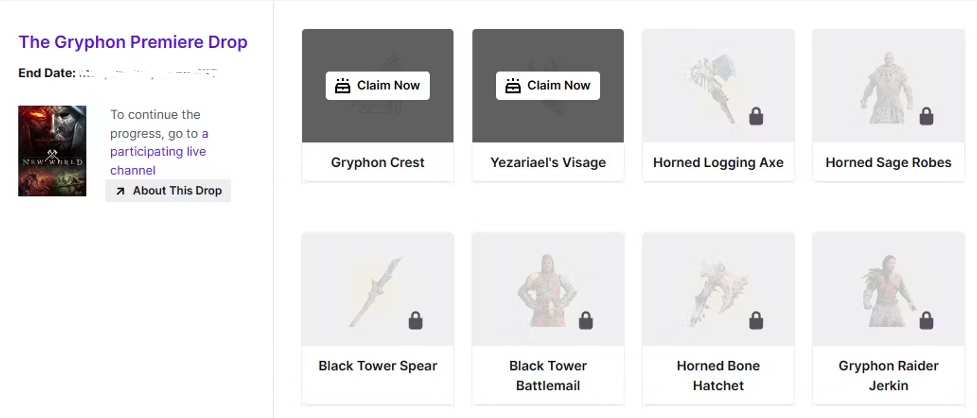 2. You can access the website of the Drop's developer by clicking the Connect button, which is located directly beneath the title of the Drop.
3. Follow the on-screen prompts to link your Twitch and other accounts by signing in with the details of your Twitch account.
4. After that, you must log in to the appropriate game client, such as Steam or Uplay, for your loot to be credited to your account.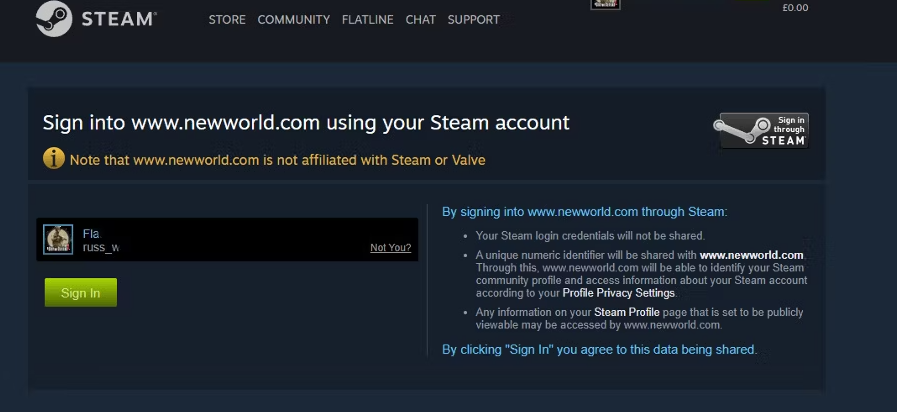 5. Finally, you must select the Activate button to finish the connection and add loot to your game.
Even though you can earn Drops for several games even if your accounts aren't connected, you still need to complete this step before claiming your treasure. If an award is not claimed within a certain time, it may become invalid. Your claimed loot will be shown in a separate part of your inventory once it has been processed.
How to View Your Twitch Drops and Rewards
On the Drops and Rewards inventory page, you will see any loot that has not yet been unlocked in addition to any loot that you are currently in the process of earning. Additionally, it will show you any drops that you have already received from previous campaigns, as well as any prospective drop campaigns.
1. To access Drops and Rewards on Twitch, click the profile picture on the top right of the screen.
2. You will see the in-progress Drop, which will detail the loot you have earned as well as the loot you have yet to earn.
3. On the website of the game's developer, you can frequently also find a link that you can click to find out more information about the Drop.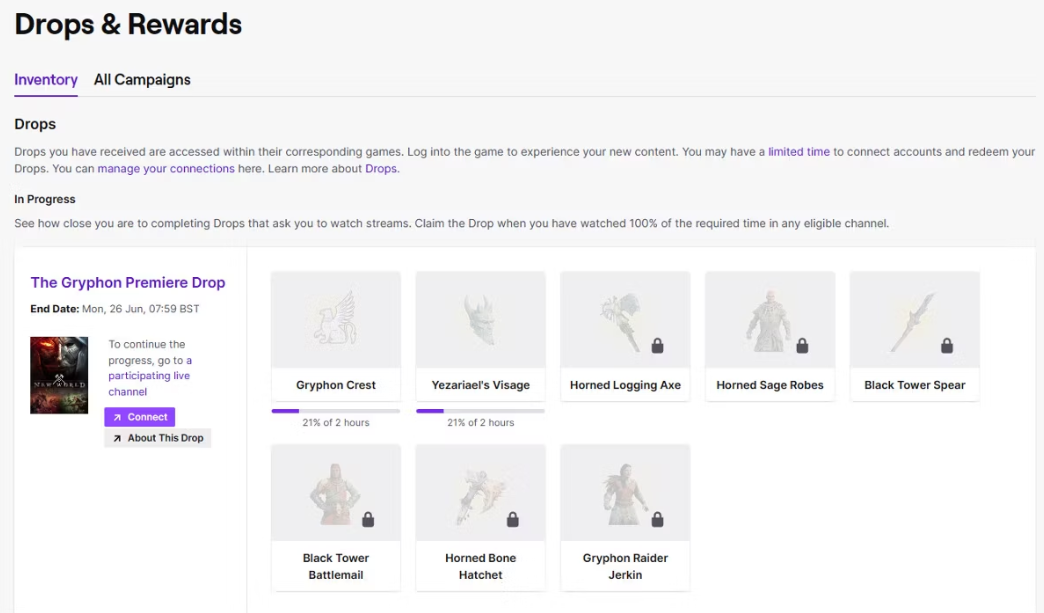 FAQs
Why am I not getting my twitch drops?
Twitch drops must be claimed on Twitch in order for them to become available in-game; this process can take up to 24 hours. If you have recently changed your password for Twitch, you will first need to delink and then relink your Twitch account to your Battle.net account before you will be able to start earning prizes again.
How long does it take to earn Twitch drops?
Following the completion of the claim process, you will be prompted to link your Twitch and New World Steam accounts in order to obtain the in-game rewards. When should I expect to receive my Drop, and how long should it take? It takes approximately twenty-four hours for Drops to become available in-game on average.
Does twitch drops work if muted?
If you do this, you will lose all of your viewer credibility and you will not make any progress toward dropping. If you want to keep earning drop credit but you don't want to listen to the material, then you need to go to the tab in your browser where the stream is playing.
Does twitch drops cost money?
Twitch drops are a form of reward that can be earned by watching a live broadcast that is currently featuring the game in question. In this case, the game in question is Diablo 4, and the prize is an in-game item that can be obtained for free after watching content for a period of three hours.
Do Twitch drops require Twitch prime?
To receive Twitch Drops, a Prime Gaming membership (also known as Twitch Prime) is not necessary in any way. Players that have Prime Gaming subscriptions have the ability to redeem a variety of in-game things on a monthly basis, but this has nothing to do with Twitch Drops.