How To Climb in Gang Beasts PC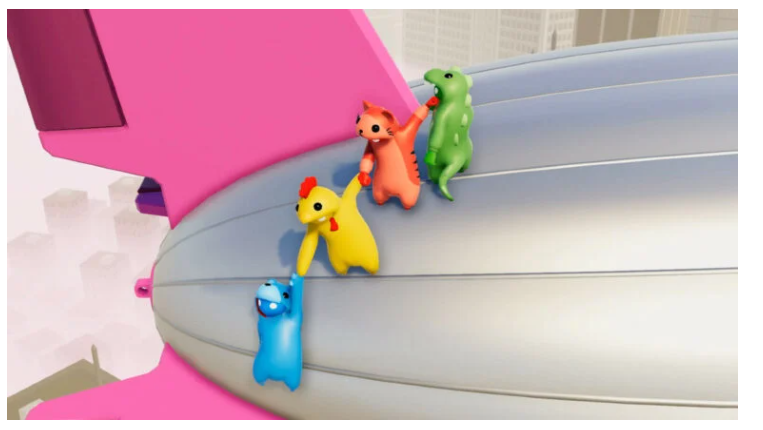 The ragdoll fight to the death that is Gang Beasts requires players to ascend in order to keep from being eliminated from the game. But because of the way the controls work, this may be tough, and you could find yourself questioning whether you're doing anything right or not. In this walkthrough, we'll walk you through how to climb in Gang Beasts on Xbox One, PC, and PS4 so you can get the most out of the game.
Gang Beasts Climbing Controls
In Gang Beasts, you have access to a variety of various climbing strategies, each of which is determined by the circumstances in which you find yourself.
Climb: If your character is struggling to stay in the action, you may keep them engaged by doing a regular climb to mount a cliff. To do this, hit the following button combinations in succession.
Read More: How To Map A Network Drive in Windows 10
PS4: Hold R1 + L1 + X
PC: LMB + RMB + Hold Space Bar
Xbox One: Hold RB + LB + A
Jumping Climb: If you need to scale a towering item or wall, but the standard climb just won't get you there, you can always attempt the Jumping Climb instead. This is an option you have if you need to scale anything. This requires your character to leap while taking hold of a wall at the same time:
PS4: Hold R1 + L1 + Double-tap X
PC: LMB + RMB + Double-tap Space Bar
Xbox One: Hold RB + LB + Double-tap A
Getting Your Legs Up
It is all well and good to have your Gang Beast clambering their way up a surface; but, when you reach the top, you will need to lift their legs up and over the ledge so that you can fully return to the action… and escape elimination.
In order to do this, you will need to simultaneously hit the inputs for the headbutt and kick moves, in addition to the grab move. You'll find our explanation on this matter down below.
PS4: Hold R1 + L1 + Hold Square + Circle
PC: LMB + RMB + Hold Space Bar + Ctrl
Xbox One: Hold RB + LB + Hold X + B
Additionally, in order to move your character's legs in the desired direction, you will need to make use of either the left analogue stick on the Xbox One and PS4, or the WASD keys on a computer. To get the greatest possible outcome, you should move them to one side of your character as much as possible.
FAQ's
How exactly do you go on top of the computer?
To use the grab feature on a Windows PC, you must first press and hold the 'Shift' key on your keyboard, and then you must press the 'Spacebar' key to attach yourself to the wall. You may keep advancing by pressing the letter "W" or any other key that is specifically assigned to you to move ahead.
Can you play Hill Climb on PC?
Hill Climb Racing (HCR) is a free video game that can be played on Windows personal computers, iPhones, and Android smartphones. The game is easy to pick up and play, and there is a diverse selection of vehicles available.
Is Hill Climb 2 on PC?
You can also play Hill Climb Racing 2 without having to download it by playing it in the browser on your own computer or mobile device.