How to Complete Empire Hunts in Destiny 2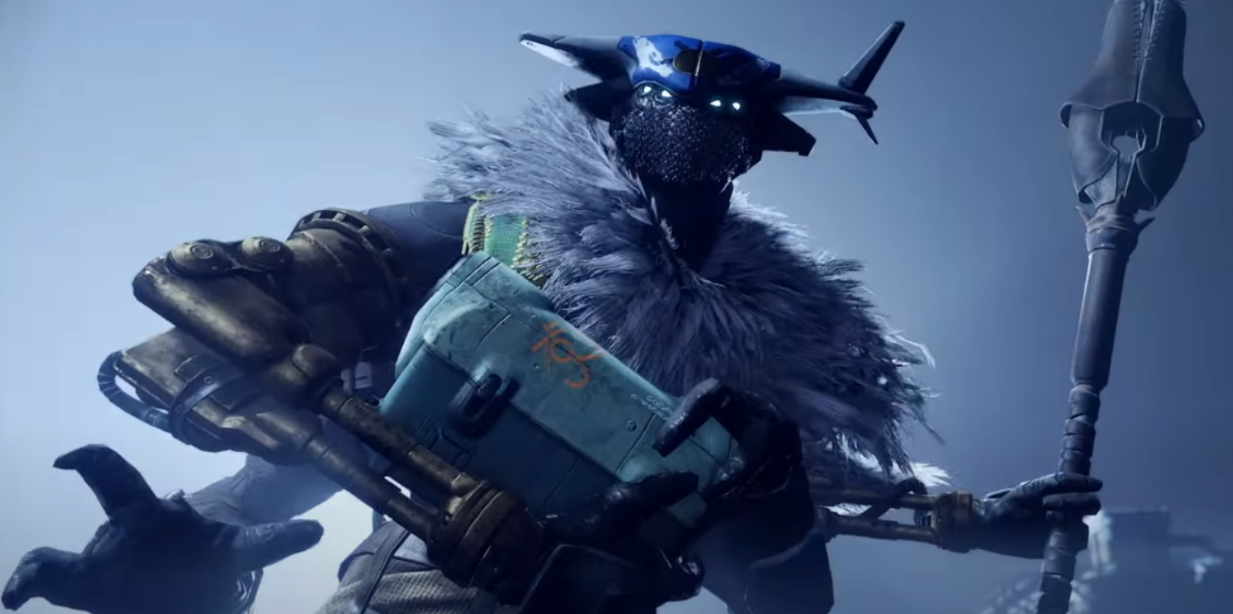 In Destiny 2, the moon Europa is a potentially dangerous location. It is blanketed in icy snow, and it would appear that the Darkness has established its home there, at least for the time being. Variks, a figure that appeared in the first Destiny game, has also returned. He is present there, where he is attempting to establish a way of life for those Fallen who opt for a less active way of existence. Empire Hunts is a new activity that can be done there, and it involves repeated adventures that you may have already done if you've played the game with the Beyond Light expansion. You can conduct this activity there. You will learn how to successfully finish Empire Hunts in Destiny 2 by reading this post. So let's get started:
Read Also: How to Unlock the Heir Apparent Exotic Machine Gun in Destiny 2
How to Complete Empire Hunts in Destiny 2
Get Empire Hunts
The first thing you'll need to do is finish the first section of the story in the Beyond Light extension. After that, Europa ought to open up to you a little bit more and supply you with a few additional challenges to overcome and ways to boost your light levels. You need to have a conversation with Variks in order to finish the quest "Reclaiming Europa." Use these quest lines to bring down the new empire that was created by the Fallen. After completing the previous objective, "Reclaiming Europa," the following one is "New Empire." You will be able to stop a second rise of the Fallen on Europa if you are successful in Defeat the Dark Priestess, the final task you need to complete.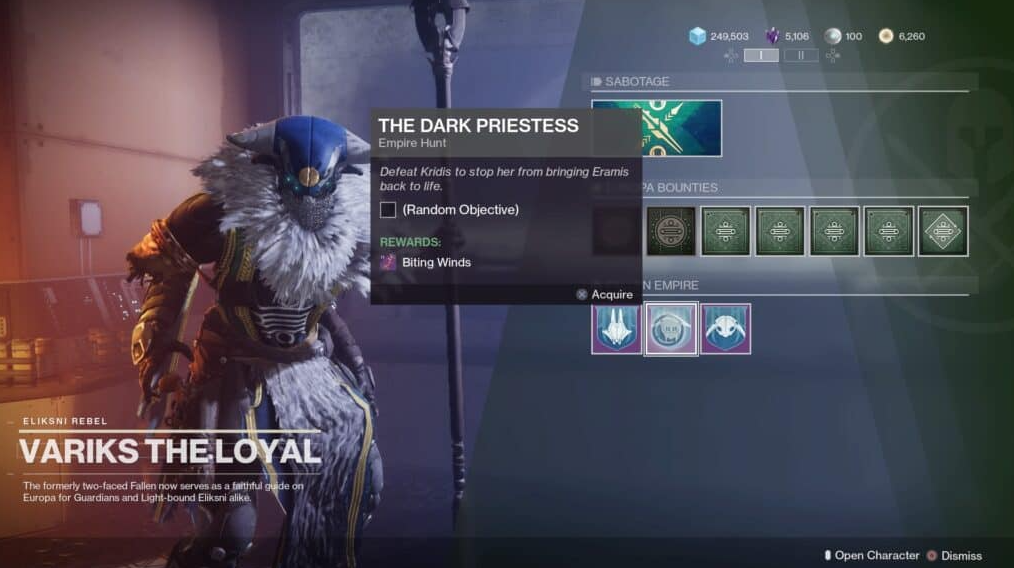 After you have finished those objectives, you should talk to Variks at his position on Europa. You'll have three Empire Hunts to accomplish, and you can undertake them whenever it's convenient for you to do so.
Complete Empire Hunts
There is a price of 40 Herealways Pieces required to acquire an Empire Hunt. These can be earned on Europa by performing numerous bounties and activities of varying types. Once you have reached level 40, speak to Variks and select the Empire Hunt that you want to participate in. You will have to fight Phylaks, Kridis, or Praksis once more as a result of this. As you make your way through the Beyond Light campaign, you will encounter foes that you have already vanquished.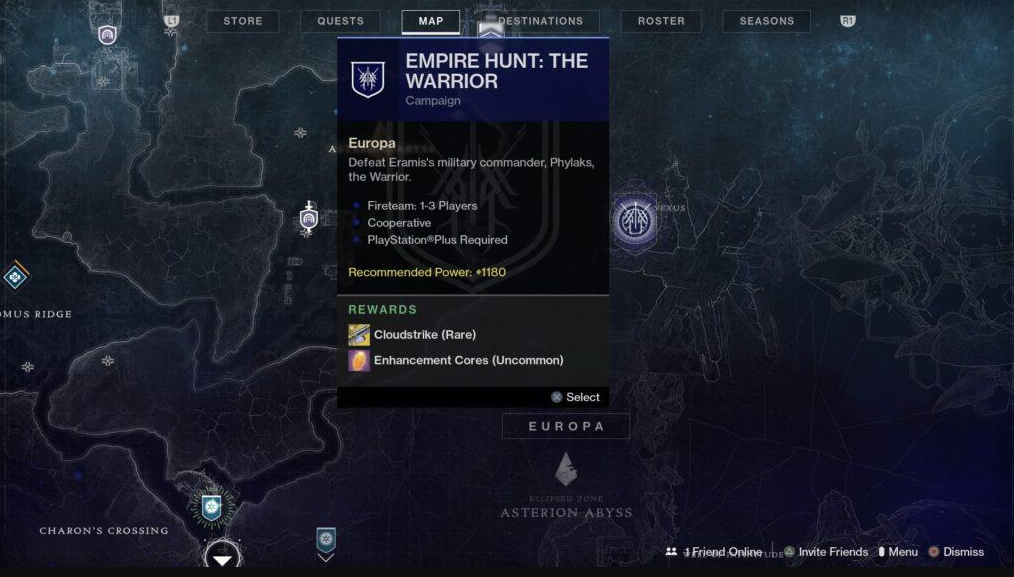 Be sure to note both this location and the way to access these hunts. There is a possibility that you will need to go back to Variks in order to make the request for them in a later mission in Destiny 2.
FAQs
Where do I start the Warrior Empire hunt?
This mission starts off in a rather unpleasant fashion. You will begin the game at the Asterion Abyss, which is located close to the path leading to the Nexus.
How do you unlock weekly Empire Hunts in Destiny 2?
Once you have completed the Variks Sabotage "Europan Explorer II" mission, you will be able to access the Empire Hunt playlist. By committing this act of sabotage, you will be able to play Empire Hunts at the Elected difficulty level, and you will be able to do so at any moment through the Europan director.
What is an empire hunt quest?
You can participate in the Empire Hunts if you have completed a mission for Variks, which occurs after you have played through a significant chunk of the main storyline. These will require you to track down three of Eramis's disciples and engage in hard boss battles against each of them. These tasks are fairly quick, and once you've finished them, you'll have the opportunity to do them again.
Does Empire Hunt difficulty matter for Cloudstrike?
It would appear that the level of difficulty of the encounter is irrelevant, as the drop rate for this weapon is the same regardless of whether you complete the 1180, 1220, 1250, or 1280 version of the encounter. It took me about 13 tries until I was finally successful in dropping mine.
Do Empire Hunts have matchmaking?
Eliminate the need for this template once the image or images have been applied and uploaded. Empire Hunts are a new matchmaking action for three players that were introduced with the Beyond Light expansion.