How to Disable Apple Music Auto Crossfading on Android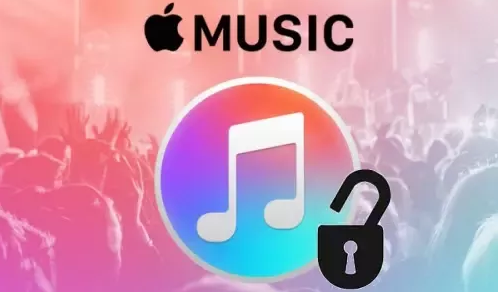 The crossfading feature, which was added in the most recent version, has proven to be one of the most problematic areas, resulting in an unpleasant listening experience. The Apple Music app for Android devices has just recently received a rather substantial upgrade, which includes a number of features that, when combined, have the potential to improve both the audio quality and the overall listening experience. Regrettably, though, the most recent update to Apple Music has included a few of new default settings, which may take you by surprise when you are listening to your preferred playlist. This post will show how to disable the auto-crossfading feature of Apple Music on Android devices. So let's get started:
Read Also: How to Get Apple Music on Your Android Devices
How to Disable Apple Music Auto Crossfading on Android
Now that we've gotten that out of the way, let's take a look at how to disable auto-crossfading in Apple Music. To begin, open the Apple Music app on your Android device. Now, you need to click the button that looks like an ellipsis in the top-right corner of the screen.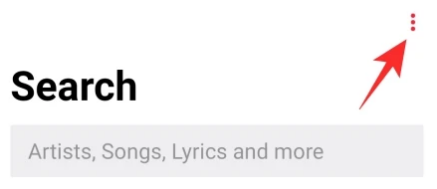 Then, select 'Settings' from the menu.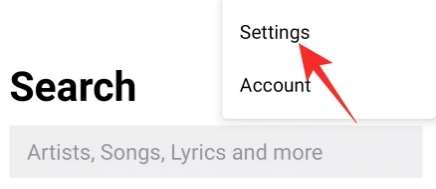 You can discover the Crossfade option by clicking on the page labelled "Audio." Tap on it.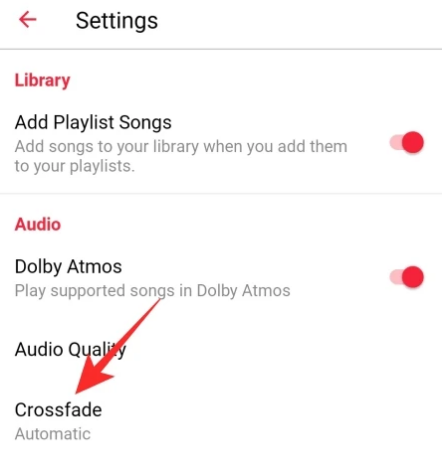 "Automatic" is the default setting, which means that the timing of the crossfade will be adjusted based on the music that is currently being played. Hence, in theory, certain songs might call for a crossfade that is shorter, while others might call for one that is longer. This setting has a tendency to cut off the very end of songs, transitioning into the following song before it has finished playing.
You'll need to use the 'Manual' crossfade option if you want to have full control over the music that's currently being played. You have the option of selecting any value between 1 and 12 with Apple Music. From what we've seen, a delay of somewhere between two and five seconds appears to work well for the majority of the songs. Moreover, a crossfade period that is cut down would make the shuffling a lot more pleasant to the ear. Make the necessary adjustments to the slider in order to obtain the desired crossfade timer.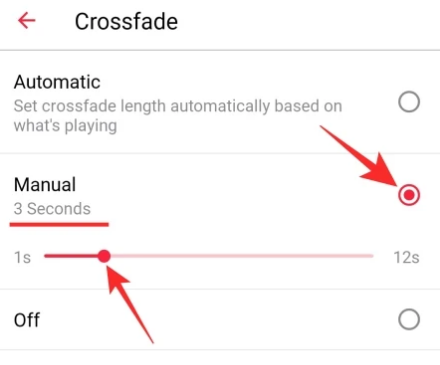 If you don't like the idea of crossfade and you want to revert back to the way things were in the good old days, you always have the option to completely disable crossfade. Press the button labelled "Off," then leave the area.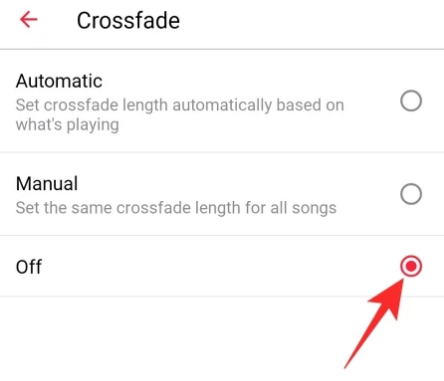 FAQs
Does Apple Music have crossfade setting?
There is a Crossfade setting available in Apple Music, and you can select to have it set to Automatic, Manual (with a range from 1 second to 12 seconds to pick from), or Off. And it works beautifully in practise. However, only on Android devices! Users of Apple's own devices operating Apple's own version of iOS do not experience crossfading.
Is there crossfade on Apple Music iPhone?
Although Apple makes some of its services available on competing platforms such as Windows and Android, the corporation does, as a rule, limit access to some features to its own line of hardware and software products. On the other hand, things are quite different when it comes to Apple Music.
Apple has been supporting gapless playback across all of its platforms for years, however crossfade playback is not yet enabled by Apple Music on iPhone.
Where is settings on Apple Music?
Choose Music > Settings from the menu bar of the Music application on your Mac, and then click one of the following options panes: General: You can change several options, such as the name of a library and how listings are displayed, among other things. Playback allows you to select how songs should fade in and out, modify the sound quality of the music while it is being played, and more.
Where is crossfade in settings?
Open the Spotify app on a mobile device, such as a phone or tablet, and touch the Home button (house icon). Choose Playback after selecting the Settings (tool) icon. Move the slider to the desired amount of overlap time in the Crossfade section. If you do this, a Spotify playlist will have the sound quality of a single continuous track.
Does Gapless Playback work with Apple Music?
Spotify, Apple's greatest competitor, has had Gapless Playback and crossfade for some time. When listening to a playlist, Gapless Playback ensures that there are no awkward pauses in between tracks. With a crossfade, you may smoothly transition from one song to another. Apple Music's crossfade feature has only been released on Android, and the app itself lacks the ability to play songs without interruptions, known as Gapless Playback. So, Spotify is the best option if you value full control over song transitions.