How to Connect Apple Music on iPhone TV App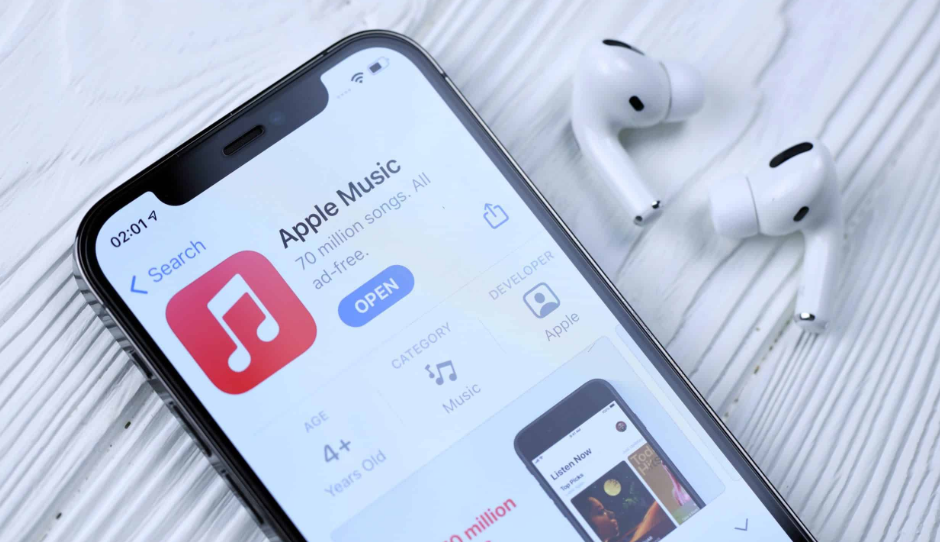 The TV app for the iPhone is intended to centralize all of your available entertainment options under a single application. You can use the TV app to quickly see what's up next and look at watching options for the streaming services you're signed up with, in addition to movies and television shows that are available in the iTunes Store. This saves you from manually searching through your favourite applications like Netflix, Hulu, etc. Whether you're watching it on your iPhone, iPad, or Apple TV, the TV app can be used across all your devices, allowing you to pick up watching your favourite show just where you left off on any of them. The following instructions will walk you through connecting Apple Music to the iPhone TV app:
Read Also: How to Link or Connect Apple Music to Alexa
How to Connect Apple Music on iPhone TV App
1. To configure your iOS device's settings, open the Settings app.
2. You can watch TV.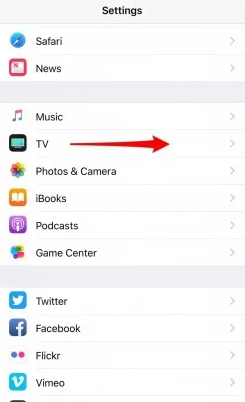 NOTE: Consider that if you haven't already downloaded the TV app onto your device, you won't be able to reach the setting option even if you try. Once you have downloaded the TV app from the App Store, go back to the Settings menu on your device and select TV from the list of options.
3. Choose Apple Music from the Connect to TV menu to gain access to the service.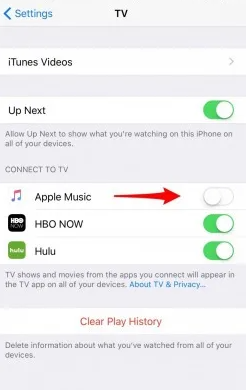 4. A notification will present itself at this time. On the menu, choose the option to Connect Apple Music.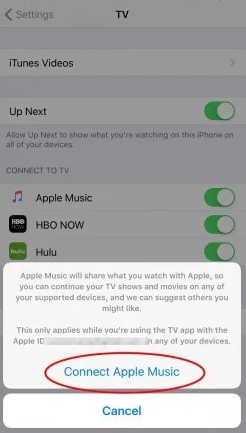 FAQs
Why is Apple Music not working on my TV?
Check to see that the operating system on your device is the most recent available version of iOS, iPadOS, watchOS, or tvOS. Then check to see if there are any app updates. The Apple TV is: Navigate to the Settings menu, then select Apps, and toggle the Automatically Update Apps switch.
Why doesn't Apple Music work on Samsung TV?
If the Apple Music app does not show up in the apps area of your TV, then it is not compatible with the device you are using to watch TV. It is required that you have an Apple ID in order to sign in to the Apple Music app. On the Apple website, you will find the option to create an Apple ID. A current membership to Apple Music is additionally required in order to use Apple Music.
What's the difference between iTunes and Apple Music?
iTunes is much more than just a media collection; it also functions as a media player, an internet radio station (called Beats 1), and a music store. The music streaming service known as Apple Music was developed and offered by Apple Inc. separately. You can use iTunes as a portable media player to listen to music while you're on the road. Apple Music cannot be used in any other capacity, including as a media player.
Is YouTube music better than Apple Music?
Apple Music may have a higher monthly fee, but it provides lossless files, which means the audio quality is superior to that of YouTube Music, which doesn't provide this function. Considering only this one aspect, it is possible that paying an additional dollar per month to gain access to the service is money well spent. A Student Plan grants you considerable savings across both platforms if you are enrolled in an academic program.
Is Apple Music still free?
Apple Music is not only one of the most popular music streaming services in the world, but it is also one of a kind because it does not offer a free subscription tier or option. Instead, in order to listen to music on Apple Music, you are required to have a paid subscription.