How to Convert YouTube Video Into MP3?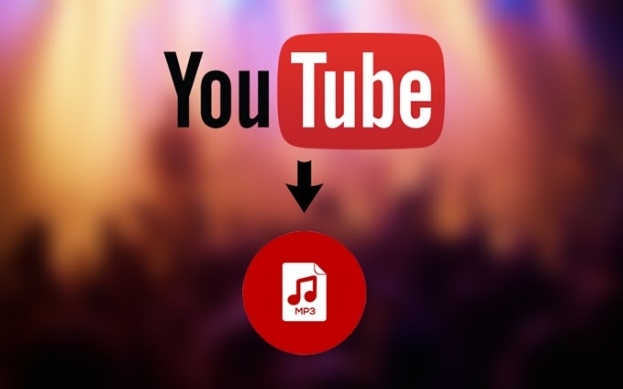 Sometimes, you may like a song or any other video on YouTube. You may love to convert such a video or song into audio for different purposes. Also, downloading a video from YouTube may have a weak sound. To get the best sound quality, you can use a YouTube video to MP3 converter. Such a converter may help you to build the desired sound quality. You can use different tools to do this job. However, you should learn 'how to convert YouTube video into MP3'. 
Different formats of sound with different quality are available on YouTube and you can choose any of them accordingly. One can download a video into MP3 up to 320 kbps. Such a high audio quality will make your MP3 ideal. 
Many tools can help you out to do this task. However, you should gain some knowledge of those tools to use them appropriately. To do this, you should dig into the music industry to learn how to do it. This article will be discussing different methods that can help you out to gain maximum results for YouTube videos to MP3 files. So, let's move down to dig this guide. 
Here are some easy ways to convert your favorite YouTube video into an audio file with high sound quality. 
1- 4K YouTube to MP3:
4K YouTube to MP3 is a free platform where you can convert YouTube to mp3. Just copy and paste the link here of the video you want to convert in mp3 format. And, then you can download the audio on your mobile, tablet, or laptop in seconds. The best part about this platform is that it does not have many ads and has a clear interface. So, you can enjoy a user-friendly experience with a straightforward method for conversion. Downloading the audio is also pretty easy. So, wherever you go, a 4K YouTube to MP3 is the best buddy for your playlist. 
You can download as much as you want with no restrictions on the format and length. Even if it is an hour video of songs, you can still download it. Even you can download the private videos with their easy access. 
Other features of 4K YouTube to MP3:
Another amazing feature of this platform includes download speed control. You do not want to wait for your audios to download. So, you can use the 4K YouTube to MP3 with great speed.

Has a built-in player so you can listen to your audio.

Easy proxy setup with the organization of your songs and videos like watch later or playlists. 

A premium quality download where you can have access to everything.
2- By Using 320-YTMP3
If you're not getting the process of the above-mentioned application, using 320-YTMP3 is another option for you. It is an easy-to-use tool that may help you out in downloading the best quality audio file. 
How to Use It?
Here is an easy method to download a file from YouTube in MP3 format by using 320-YTMP3 
Like the above application, you'll have to download the desired application. Get it from the play store and download it. You can also use it in the browser. 
After getting the file in the browser or downloading the application, copy the URL of your desired video and paste it in the search bar of 320-YTMP3. 
3- Download the Audio File
After you go to search a file, you'll see different video and audio downloading options. Choose your desired audio format and hit the download option. You can also convert a video into MP3 on this platform. 
You can use this easy-to-learn application to download a YouTube video in MP3 format or convert a video into MP3 format.
3- Via MP3-Download
This unique tool is specialized in YouTube video to MP3 conversion. You can directly convert the YouTube video into MP3.
How to Use It?
Browse for MP3-Download on Google. Copy the URL of the video that you want to convert into MP3. Paste this URL into the search bar of MP3-Download and search for it. 
When you search for any video in MP3-Download, this will show you results with different resolutions. Try to select the highest one for the best quality sound. 
After the selection of audio quality, tap the download option to download the video. This will take a while to complete. You can also use different other audio formats like WAV and FLAC for your video on this platform. 
Other Methods to Convert YouTube Video Into MP3
Besides the above-mentioned options, you can also use the following tools to convert a YouTube video into an MP3 format. 
Via YT-MP3

Through Free YouTube to MP3 Converter
These easy-to-use tools will also be beneficial for you regarding the problem under discussion. To download the videos, you can also use the 4K YouTube to MP3 and get the highest resolution video.
Final Thoughts
Different audio qualities are there for different YouTube videos. One can select any one according to his or her taste. However, certain tools may help you to download a YouTube video in MP3 format with a high resolution. Such a high resolution will help to build a sound quality. So, choose any one of the above-mentioned tools according to your requirements. But, we do recommend the 4K YouTube to MP3 being the most user-friendly platform online.