How to Change Your Payment on HBO Max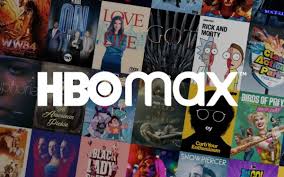 HBO Max is a video streaming service that requires a monthly subscription fee of $15 to access. At any moment, you have the ability to switch the payment method that is associated with your HBO Max subscription; however, the process for doing so may differ depending on how your account is set up. Here is how to do the task utilising the website on your Mac or PC, as well as the mobile app for your iPhone, iPad, or Android device.
Read Also: How to Change the Content and Interface Language on HBO Max
How to Change Your Payment on HBO Max
Both the desktop website and the mobile app for HBO Max follow essentially the identical steps when it comes to updating your payment information.
1. After you have successfully logged in, tap or click the "Profile" icon.
2. Navigate to the website and select the "Billing Information" link. To access your billing information within the app, navigate to the upper left corner of the screen, hit the icon that looks like a gear labelled Settings, and then tap "Billing Information."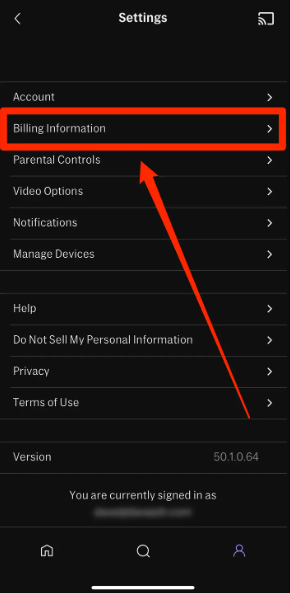 Here is where the process begins to diverge. You might have a direct subscription to HBO Max, or you might have obtained your subscription through another provider like Apple, AT&T, DirectTV, Google Play, Hulu, Samsung, YouTube TV, or one of the many other services available. You will either see Option A or Option B, dependant upon the method that you used to subscribe.
This indicates that you have an active subscription to HBO Max directly.
1. Touch the "Manage Subscription" button or click it.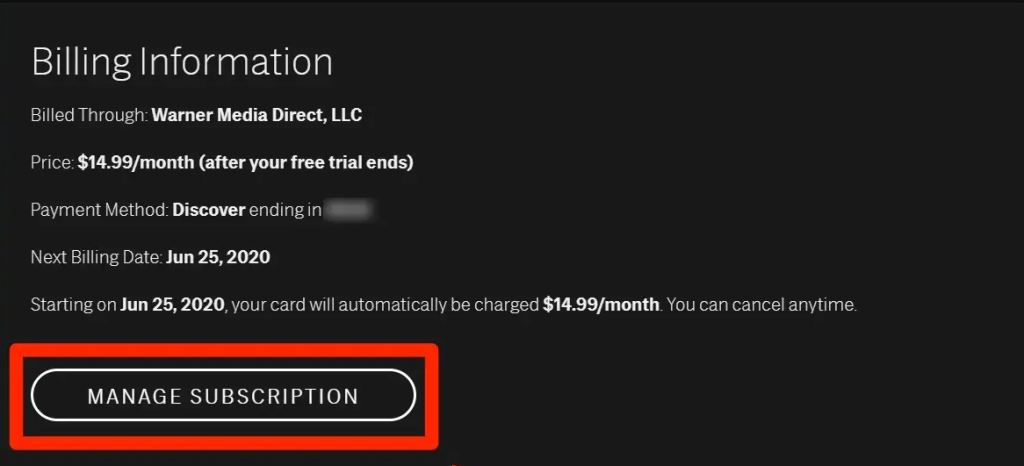 2. Select "Edit Payment Method" from the menu.
3. Enter the new information for your credit card, and then click the "Save changes" button.
This indicates that you have an HBO Max subscription through a third-party service that manages your payment in a different location.
1. Touch the "Learn More" button or click it. You will then be brought to the sign-in screen for that service.
2. Navigate to the billing information page for the other service after successfully logging in to that service.
3. If you need to make any changes to your payment information, use the billing pages provided by that provider. The particular procedure will be different for any service that you make use of, so be prepared for it.
FAQs
There are a number of providers that provide HBO Max, and the cost of subscriptions varies according on the provider and the package chosen. You have a choice between the following two subscription options, depending on the provider you go with: If you don't mind advertisements, it's only $9.99 a month or $99.99 a year (16% discount). Ad-Free Version Available for $14.99 per Month or $149.99 per Year (a 16% Savings)
Why does HBO Max keep charging me?
When you sign up for HBO Max, you will be charged immediately if the promotional offer or subscription you have does not contain a free trial period. When you subscribe to HBO Max through an app store or at HBOMax.com, you will not currently receive a free trial as part of the package.
Is it easy to cancel HBO Max?
How to terminate your subscription to HBO Max on iOS and Android. Cancelling your HBO Max membership can also be done on your Android or iOS mobile device, as well as on an iPad, in the event that you do not currently have access to a laptop or desktop computer. You just need to download the HBO Go or HBO Now app, regardless of which of these devices you use, and you will be able to simply cancel your subscription.