How to Create a Group Chat on Your iPhone

The use of group chats as a tool can be beneficial to both your professional life and your personal life. The advantages of this are twofold. It doesn't matter if you're planning a happy hour, a surprise baby shower, or you just want to send your best pals some hilarious memes; a group chat is a wonderful way to connect with multiple people at the same time. The settings that individuals use on their phones, as well as the types of phones they use, will have an effect on how group conversations seem, as will the functions that can be accessed by members. This article will assist you in setting up a group chat on your iPhone and will provide step-by-step instructions. So let's get started:
Read Also: How to Secure an App With Passcode on an iPhone
How to Create a Group Chat on Your iPhone
Check that the iMessage and MMS options under Settings > Messages are both active on your device.
1. On your iPhone, launch the Messages application. It appears to be a white speech bubble contained within a green box.
2. In the upper-right hand corner of the screen, you'll see a button labeled "Compose."
3. In the "To:" field, start typing the names of the persons whose participation you wish to invite to the group chat. You may also choose persons from your contacts list by tapping the addition sign (plus) icon.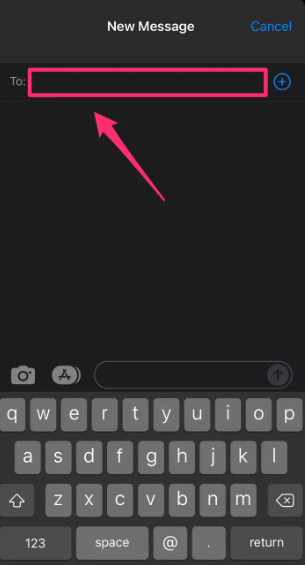 4. After you have finished typing your message, tap the Send icon. It appears to be an arrow pointing in the upward direction.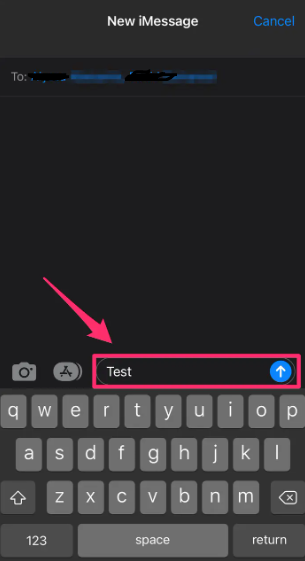 FAQs
Why can't I make a group chat on my iPhone?
Launch the Settings app on your iPhone, and then tap on Messages to enter the screen that allows you to configure the Messages app. On that page, you should move the toggle for Group Messaging so that it is in the ON position. It will enable the capability of your iPhone to send and receive group messages.
Can Android and iPhone group text?
However, users of Android and iOS can successfully send a group message to other users of their respective platforms. Smartphones typically include the capability to send a group text message, if the appropriate settings are enabled. If you want to know how it's done, follow the steps that describe how to send group texts using an iPhone or an Android device.
Is it free to use iMessage?
You require a data subscription in order to send iMessages, but you also have the option of sending them over WiFi. If you use WiFi, there is no fee; however, if you use the data from your cellphone, it will be deducted from the data plan that you have purchased. Transferring media over iMessage, such as photos or videos, can quickly use up a significant amount of bandwidth. You may use iMessage through the messaging app that is preinstalled on your iPhone.
Is iPhone to iPhone texting free?
If you want to use iMessage, you don't have to pay for a messaging plan with a phone carrier, but you will be unable to send any texts at all if you aren't connected to Wi-Fi and you don't have a data plan.
Why iPhones are pricey?
The performance of iPhones is more stable across their lifespans.
When compared to Android flagships, the A-series CPUs that Apple uses in its iPhones have superior performance. Because it was developed specifically for use with the iPhone, users can expect a seamless and uninterrupted experience. Because it is constructed out of high-end and pricey components, it is really effective and quick.