How to Create an iCloud Email Account on iPad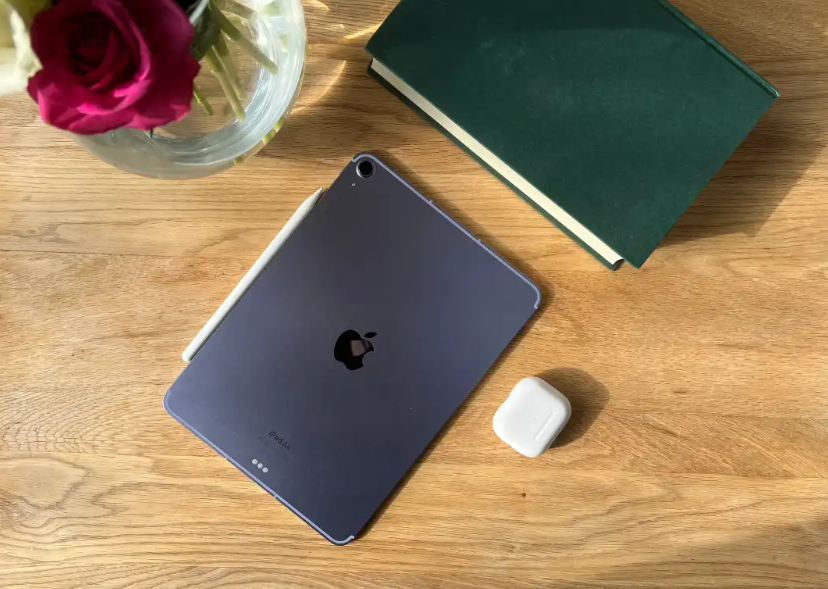 Setting up your primary email address for the service is a breeze when you utilize your existing iCloud account. Creating an iCloud email account on an iPad is remarkably similar to creating an iPhone account, which will be a relief to those who own an iPad and are interested in creating an iCloud email account. The process is straightforward, requiring only a few interactions, and it can be finished in a relatively short length of time. This article will assist you in configuring an email account in iCloud on your iPad and will lead you through the procedure step-by-step. So let's get started:
Read Also: How to Clear iCloud Drive Storage on iPhone or iPad
How to Create an iCloud Email Account on iPad
On an iPad, the following is the proper order of operations to follow:
1. Open "Settings."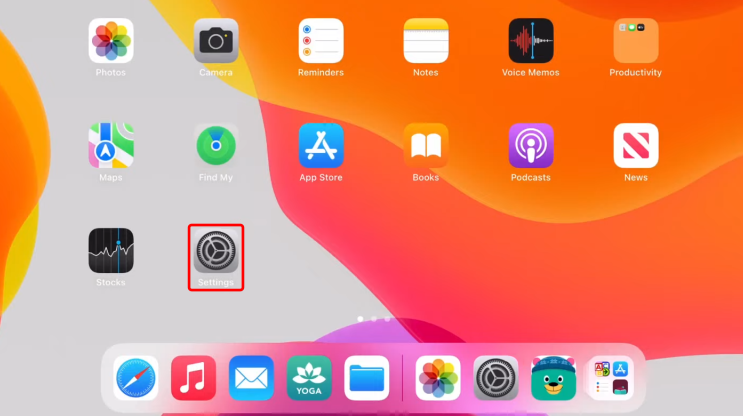 2. To upload a photo to your profile, select "Profile photo."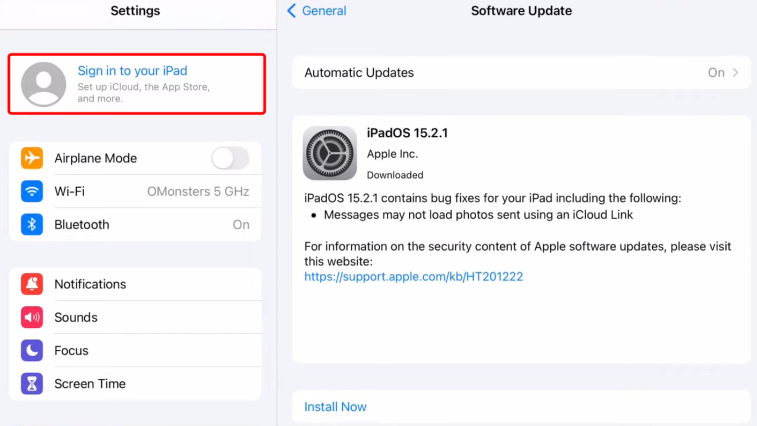 3. Choose the one with the name "iCloud" and a blue cloud icon.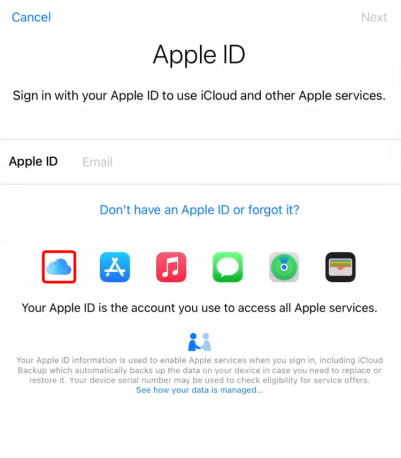 4. To create a new Apple ID, use the button labeled "Create Apple ID."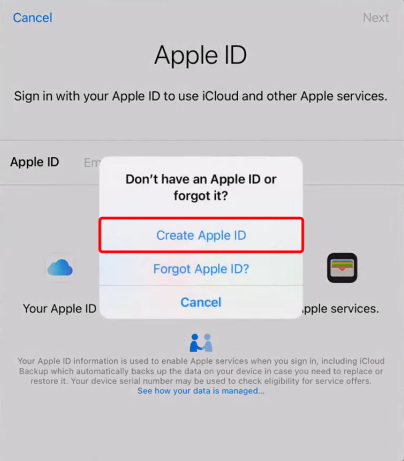 5. Please provide your "Name and Birthday" in the space provided.
6. Click the "Next" button once you have entered the email address you want to use.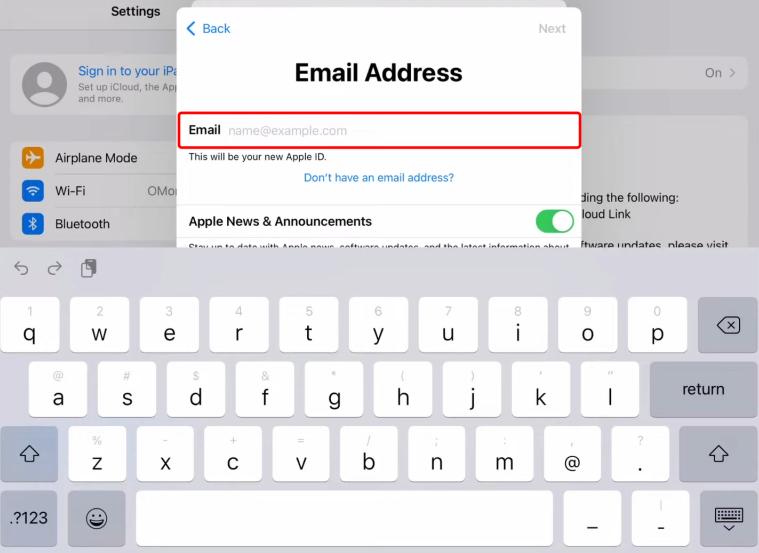 7. Don't overlook the importance of including your "Phone Number."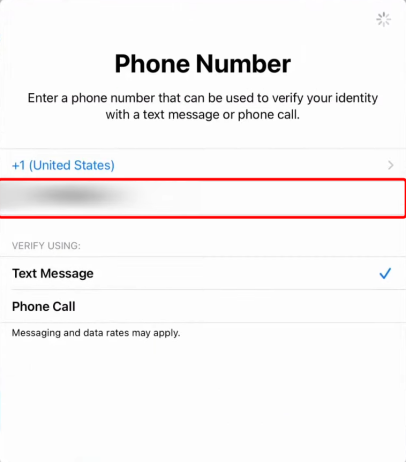 8. To continue, please enter the "Six-digit Verification Code" provided.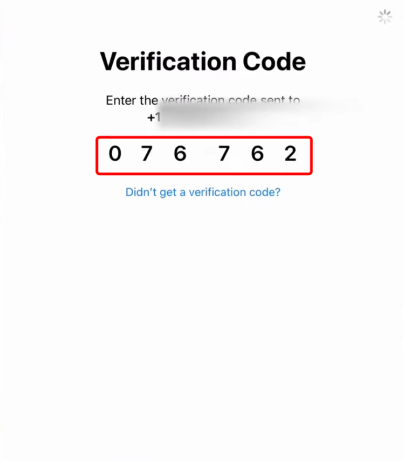 9. Check one more time to ensure that you are in accordance with "Apple Media Services Terms and Conditions."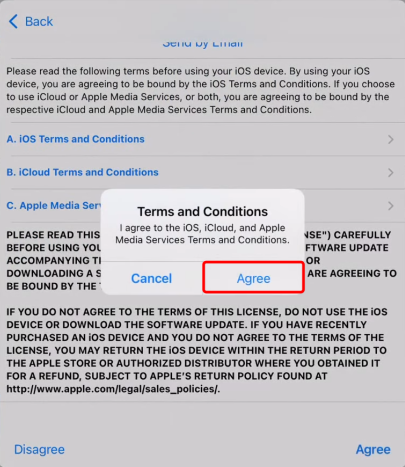 FAQs
Do you need Apple ID to create iCloud email?
You can establish an Apple ID while establishing an iCloud email account, or you can do it after you have already registered an Apple ID. You can configure an iCloud email account on a Mac computer, an iPhone, or an iPad.
Can anyone create an iCloud email?
You can add an icloud.com address to an Apple ID (through iOS or macOS) if you already have an Apple ID but it does not have an associated address. If you already have one, you can add aliases (through iCloud.com) to your existing iCloud.com address. By signing up for an Apple ID through macOS, you can establish a standalone iCloud.com email address that is not an alias. This will allow you to send and receive email under a unique address.
Is Apple ID and iCloud the same?
You need to sign in using the same Apple ID that you use for all of Apple's other services in order to access iCloud. When you sign in to a device using your Apple ID, you are granted access to all of the images, files, and other information stored in iCloud.
Can I use any email for Apple ID?
It is possible to create a new Apple ID with virtually any active email address, provided the email address is not already associated with an Apple ID, either as the primary or rescue email. When creating an Apple ID, it is recommended that you use an email address that is not associated with Apple.
Can I create Apple ID without iPhone?
Create an Apple ID on a computer running Windows.
Launch Apple's iTunes software for Windows. Verify that you are using the most up-to-date version. Choose Account > Sign In from the menu bar at the very top of your computer screen or from the menu at the top of the iTunes window. After that, select the Create New Apple ID option.
Can I have 2 iCloud email addresses?
After establishing your primary iCloud Mail account, you can build up to three other email aliases on iCloud.com using the @icloud.com domain. After you have created an alias, you can send and receive email using that alias on iCloud.com and any other device provided that the iCloud settings for that device include the Mail option.