How to Create or Delete Custom Stickers on Snapchat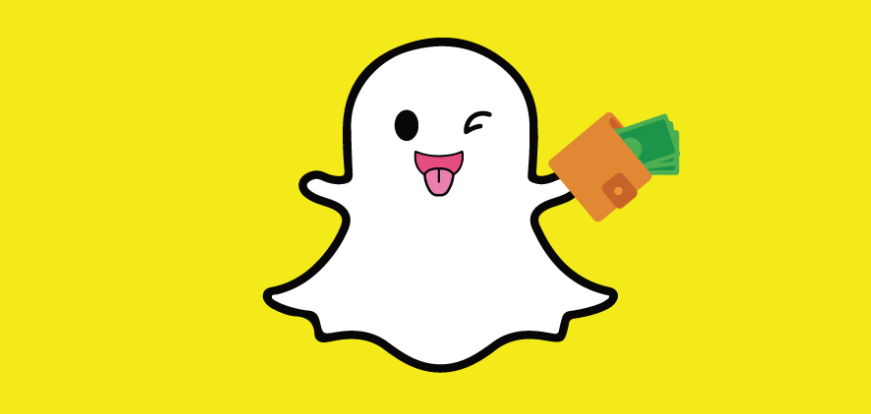 Snapchat is constantly releasing new versions with a variety of improvements. You can quickly generate personalized stickers using any snap component and then use those stickers multiple times in the future. In addition to that, the costume that your Bitmoji wears can be changed on Snapchat at any time. This allows you to modify your snaps further than you previously could. Stickers are a component of Snapchat that are sometimes disregarded, even though most of us are familiar with Snapchat filters and AR Lenses. The company allows customers to make their personalized stickers. This article will explain how to create custom stickers on Snapchat as well as how to delete existing ones:
Read Also: How to Add Nicknames on Snapchat
How to Create or Delete Custom Stickers on Snapchat
Create Custom Stickers:
1. Launch your device's Snapchat app, a bright yellow colour, as shown in the following image. It is not difficult to locate in the applications area of your mobile phone.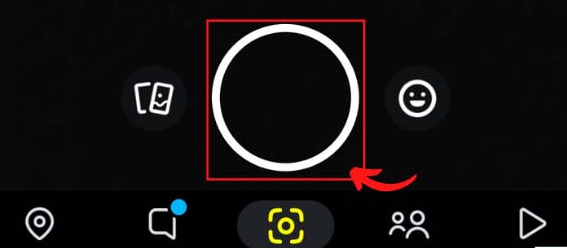 2. Start the Snapchat Camera by pressing the circle at the bottom of the home screen. The next step is to start the Snapchat Camera by pressing the process.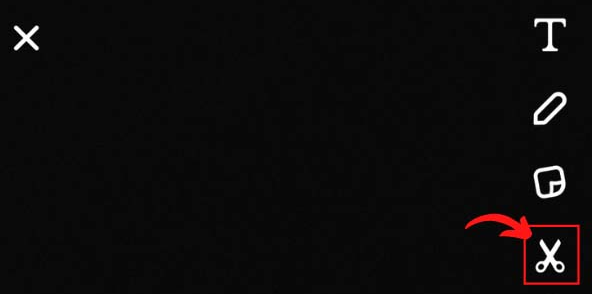 3. After you have selected a snap, several vertical alternatives will appear on the right-hand side of the screen. Find the icon labelled "Scissor" and click on it to move on to the next step.

4. On the following screen, you will notice three options at the bottom: Draw, Rectangle, and Ellipse. To proceed to the next phase, touch and hold the rectangle choice.
5. To complete the snap, draw a rectangle on it. Using any section of your snap that you like, cut a rectangle out of it to use as a base for your personalized sticker.

6. When you are finished cutting the rectangle, go to the top right corner of your screen and select the "Done"  button.
7. Adding your personalized sticker on your snap will occur when you tap the "Done" button.
Delete Custom Stickers
1. Tap the sticker icon and then do a long press on the sticker you made to permanently delete it from your Snapchat account.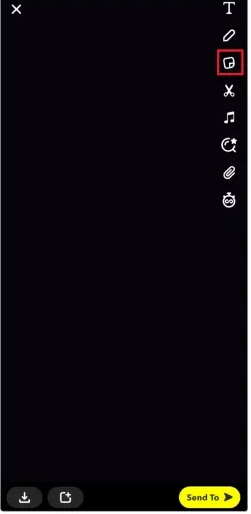 2. Select "Delete" from the popup that has just appeared, and that will be that. The sticker will be removed from your collection by Snapchat at this time.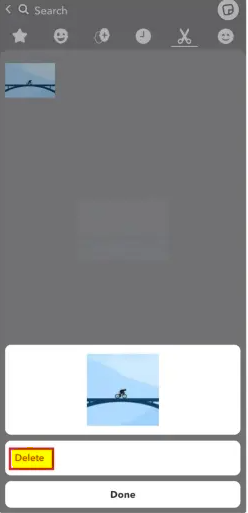 3. You can delete multiple stickers from the app by repeatedly following these steps.
FAQs
Can you edit stickers on Snapchat?
If you want to make your sticker smaller, you can do so by using your finger and thumb and squeezing them together. This will cause the size of the sticker to decrease. By moving your finger and thumb further apart from one another, you can increase the size of the sticker. Please take note that you have the ability to affix more than one sticker on your snap. Additionally, you can add filters by swiping to the left or right of the screen.
Can you get different fonts on Snapchat?
After you have taken a picture, you will have the same ability to add text to it as you did before the upgrade. However, the new font settings can be accessed through the bar that has appeared above your keyboard. Simply pick one, and that's all there is to it! To tell you the truth, that has a very refined appearance.
What is the most used filter on Snapchat?
3D Cartoon Look and Feel. At the time that this article was written, there had been almost 1.7 billion views of one particular Snapchat filter alone. This filter does an excellent job at recreating the ambiance of the classic Disney film "Frozen." These amusing face filters for Snapchat may be used to take images of yourself using the app.
Is premium Snapchat a different app?
No, the term "Snapchat Premium" refers to the process that many users employ in order to create private stories on Snapchat and charge other users a fee in order to view them. Snapchat+ is the official subscription service offered by the firm and comes with additional features.