How to Delete All Instagram Posts From Your account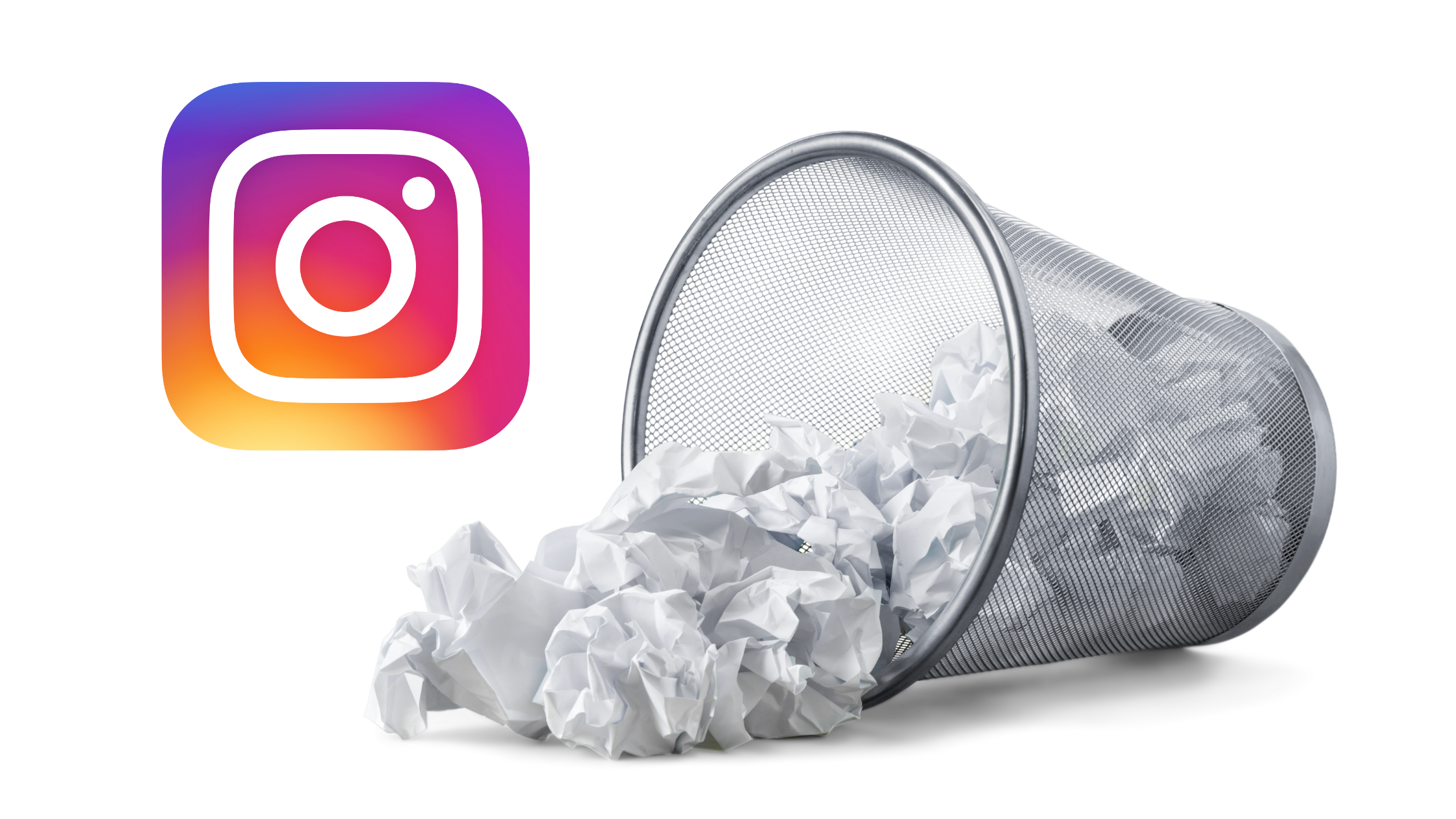 Ah, the wonderful days of Instagram in the early 2010s. When applying the Valencia effect to every shot was cool, and earning 25 likes was plenty, Nothing was moderated or "for the 'Gram," and you were free to publish whatever you pleased, regardless of the lighting.
You've come to the perfect place if you've ever wished you could virtually erase the traces of your initial faltering steps into social networking. We'll go over everything you need to know about deleting an Instagram post once and for all in this article.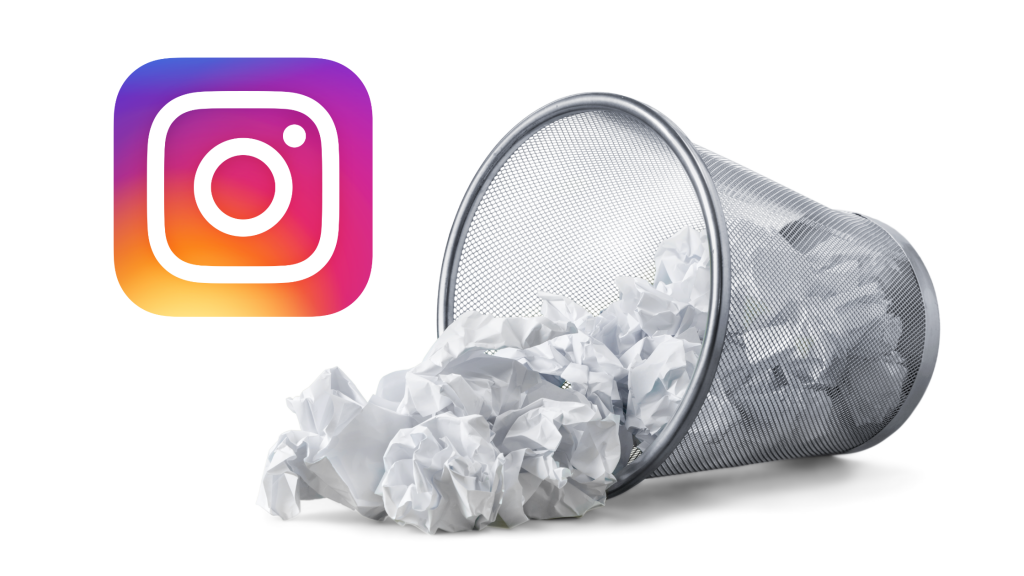 Read Also : How to Get More Instagram Followers In 2022?
How to delete your Instagram posts
Instagram makes removing a post quite simple, in keeping with its reputation as one of the most user-friendly social networking applications accessible right now.
To remove an Instagram post, follow these steps:
1.Open the Instagram app on your phone.
2.To get to your profile, press the person symbol in the bottom-right corner of the screen.
3.Find the photo you want to remove and delete it.
4.At the top-right corner of the screen, tap the three horizontal dots.
5.After that, choose Delete.
6.To finish, touch Delete one again to confirm.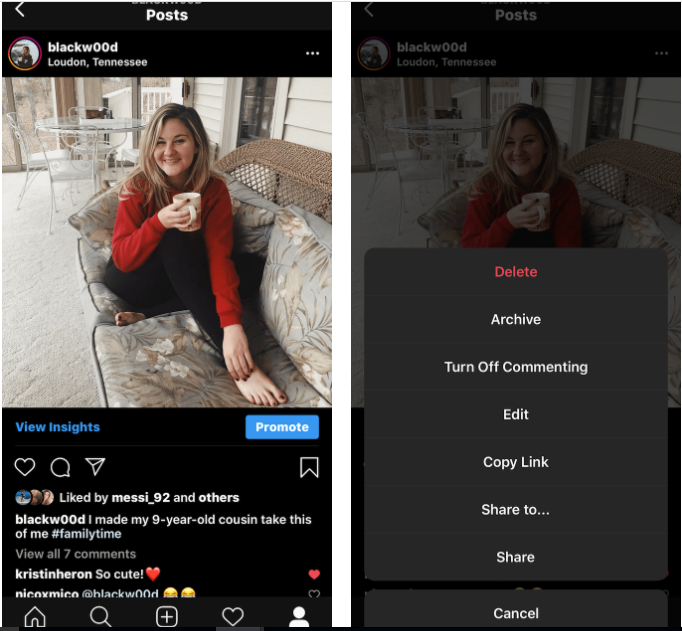 How To Mass Delete Your Instagram Posts Using AiGrow:
1.To begin, create a free AiGrow account and validate your email address.
2.Connect your Instagram account to the dashboard after that.
Note: By just selecting the Add Instagram Account button, you may link as many IG profiles as you like to AiGrow's dashboard.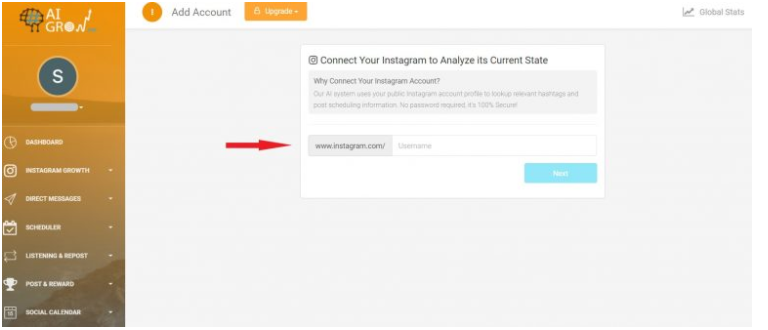 3.Select the "Bulk Posts Delete" option.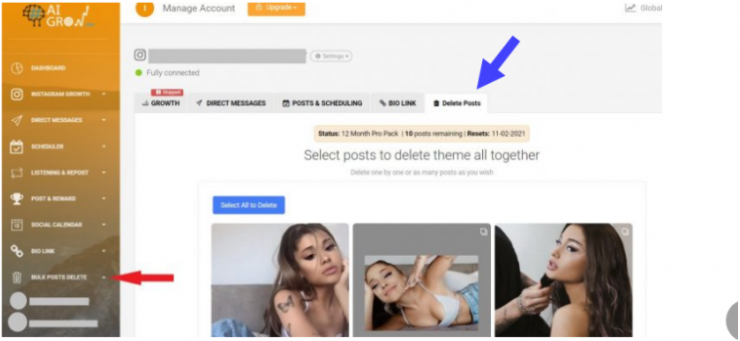 4.To delete all of your Instagram posts at once, click the "Select All to Delete" button.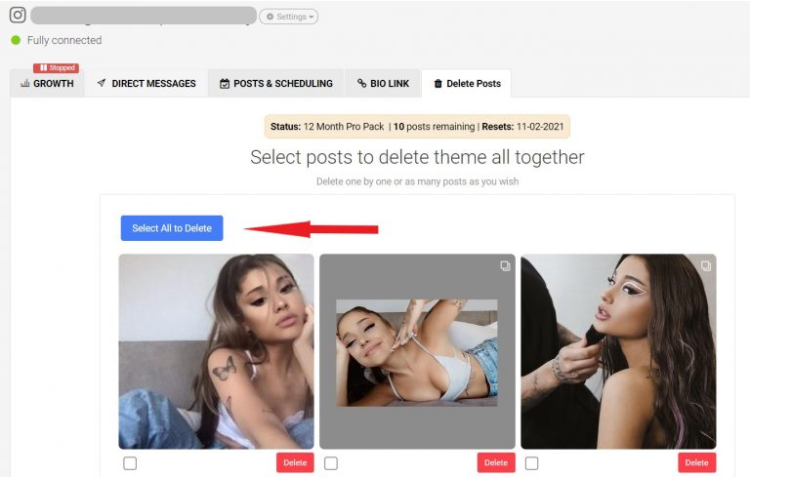 5.You can also delete specific posts by selecting them and clicking "Delete".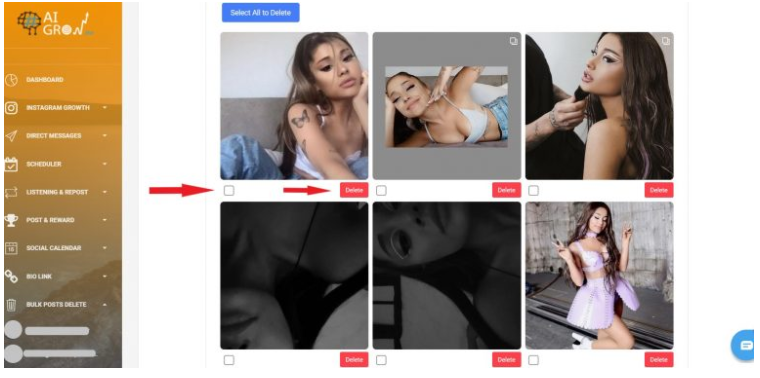 6.If you have shared lots of posts to your Instagram account, you may need to click on the Load More option to see all of them.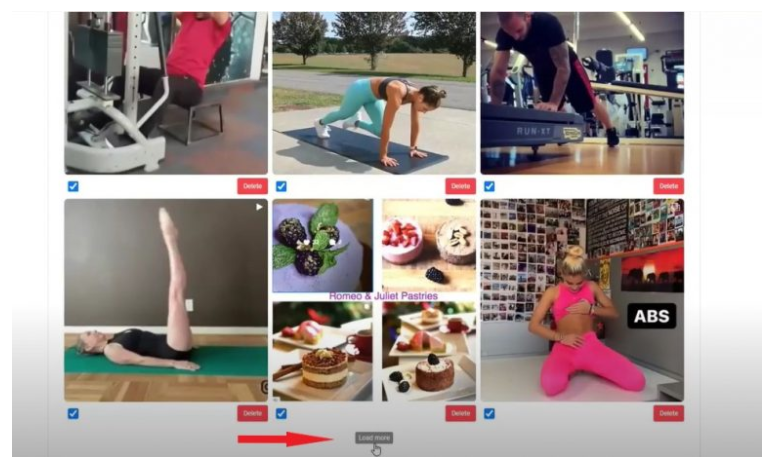 It's that simple! With just a few clicks, you can delete all of your Instagram posts or choose multiple posts to delete.
How To Delete All Instagram Posts On A Computer
What if you're using your PC to browse Instagram? What Instagram post deleters are available to assist you delete Instagram posts in bulk on your PC? However, you may still erase an Instagram post from your PC.
1.In your browser, go to F12 or Ctrl+Shift+J to open the dev tools
2.Toggle the device toolbar by pressing the "Toggle device toolbar" button in the top-left corner (or Ctrl+Shift+M).
3.Go to your picture (Refresh the Page) Toggle the […] button. As long as the dev tools are displayed, the delete option is now available.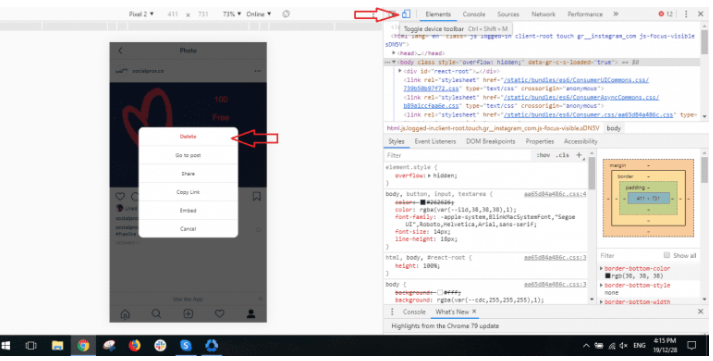 As you can see, you can only delete postings one at a time using this approach. If you wish to erase Instagram posts in bulk on your computer, we recommend using AiGrow's Instagram post deleters tool.
Video For Better Understanding
Last Words
It's simple to delete Instagram posts in bulk. To delete posts from your feed, just sign up with AiGrow and use the Bulk Posts Delete tool. Enjoy your new Instagram account and start planning new posts to share!