How to Delete or Deactivate a Snapchat Account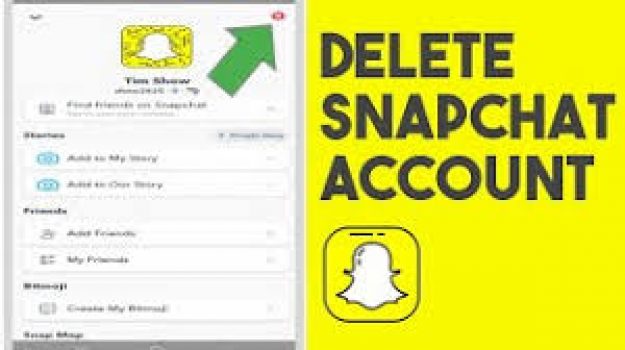 This post will walk you through the process of deleting your Snapchat account. You may also deactivate Snapchat for a period of time in case you decide you want to reactivate it later. To be more specific, you must first deactivate your account before you can remove it permanently.
Read Also: How to Update Snapchat
How to Deactivate or Delete Your Snapchat Account
If you go into your Snapchat settings on the mobile app, you will not be able to locate anything that walks you through the process of deleting your Snapchat profile. Not to worry, it is possible to delete your Snap account, but you must do so from a web browser in order to complete the process.
1. Sign into your Snapchat account by going to accounts.snapchat.com in a web browser and entering your Snapchat password.
NOTE: If you have login verification enabled, you will receive a code via text message to your mobile device, which you will need to enter into the appropriate field in order to sign into your account.
2. Select Delete My Account from the Manage My Account drop-down menu.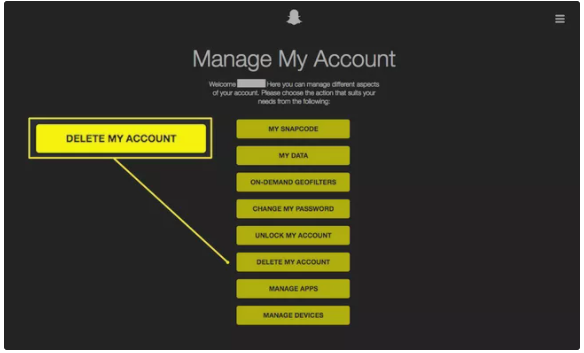 3. Fill out the blanks on the next page with your login information, and then click Continue.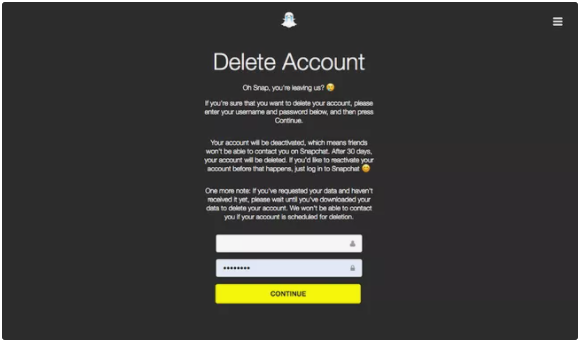 4. On the next page, you'll receive a message stating your account is in the process of being deactivated.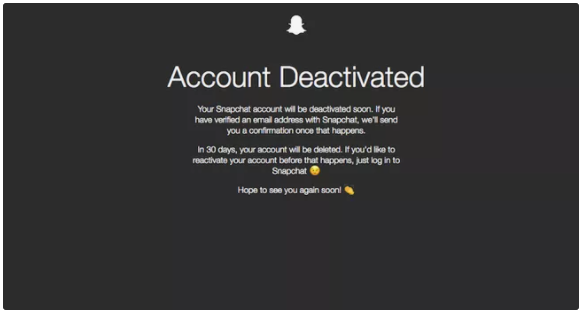 5. To permanently erase your Snapchat account, you must wait 30 days after deactivating your account before attempting to do so. Your account will be immediately deactivated beyond this point.
Why Deactivate or Delete a Snapchat Account?
If any of the following apply to you, you may wish to deactivate and subsequently delete your Snapchat account:
You cannot snap or talk with friends anymore, nor can you read snaps or chats from friends. You also cannot upload tales, nor can you browse stories from friends.
You'd want to alter the Snapchat username you're currently using.
You have an excessive number of friends and would like to start over with a new account rather than going through them all and removing them.
Because of a lack of interest, negative encounters, a long-term digital detoxification, a shift in priorities, and other factors, you wish to stop using Snapchat.
Video
FAQs
Can you send snaps to a deleted account?
You would have to really deactivate your account in order for someone to be unable to send you anything because your account no longer exists, which is not the case. It will, however, take 30 days after you have decided to deactivate the account before it is completely removed from Snapchat's servers.
Does uninstalling Snapchat delete memories?
In accordance with Snapchat, even if you choose to deactivate the Snapchat application, your Snapchat Memories will remain intact. All you have to do to get access to them is re-download the app and log back into the same account.
Can I recover my deleted Snapchat?
If you haven't accessed your account in more than 30 days, it will be permanently erased and will not be able to be recovered. In order to revive your Snapchat account, you must first log into the app with your username and password. It might take up to 24 hours for it to be reinstated after being deactivated.