How to Delete or Get Rid of Page Breaks in Google Docs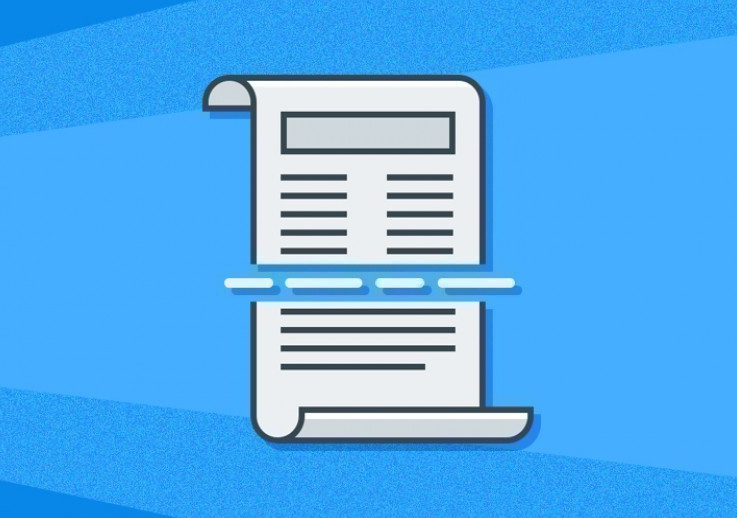 While you're working in Google Documents, inserting a page break is a fast and simple way to begin the following part on a new page in your document. When you delete page breaks in Google Documents, you can no longer see the page breaks themselves; instead, you will only see the effect of erasing them. On the default page view of Google Documents, page breaks cannot be seen at all. There is no method to change this. On the other hand, there is a different view that does show you where the page breaks are located. Within Google Docs, page breaks can be easily removed by following the instructions in this article. So let's get started:
Read Also: How to Add a Font to Google Docs
How to Delete or Get Rid of Page Breaks in Google Docs
1. Launch the menu for files.

2. Page Setup can be found at the very bottom of the list of available options.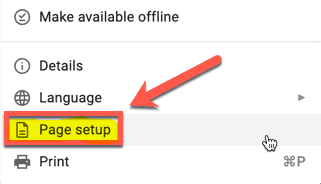 3. Pageless can be accessed by selecting it and then selecting OK.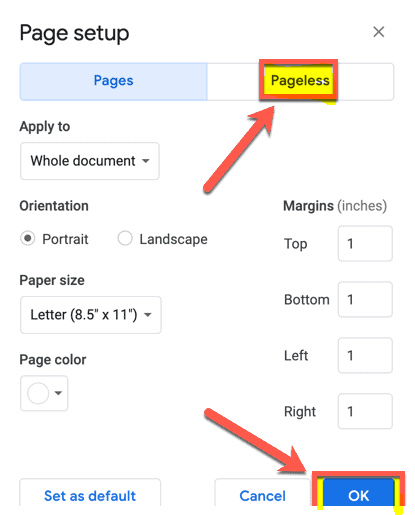 4. You are currently viewing your work in pageless view, which combines all of the pages into a single long page. Any page breaks that may have been present in your manuscript are now readily apparent.

5. To get rid of a page break, simply click on it and then press Delete (or Fn+Delete on a Mac) on your keyboard.
6. Or, you can click immediately above the paragraph below the page break, and then use the Delete key on your Mac or the Backspace key on Windows.
7. Visit the "File" menu, select "Page Setup," and then choose "Pages" before clicking the "OK" button.
With pageless view, you will not be able to add any additional page breaks. You will need to switch back to the page view in order to insert page breaks. This can only be done once the page view has been selected.
FAQs
Why is Google Docs adding page breaks?
By inserting page breaks into your document, you can have further control over its format. If you are writing a paper that requires a title page or a bibliography, you should probably use a page break to make sure that each section begins on a separate page.
Where is the page break option in Google Docs?
Then, open the document you want to edit and then position your cursor where you want the break to go. After that, select "Break" from the Insert submenu of the menu. Choose "Page Break" or "Section Break" from the pop-out menu to insert a break between pages or sections. The Page Break command moves the text that is immediately after your cursor to a new page.
Why is my page break a dotted line in docs?
Because the text is not shown in the same manner as it is when viewing the page in Print Layout View, page breaks are indicated by dashed lines. You can get back to the Print Layout View using any one of the following methods: Choose Print Layout from the View menu, or select it directly. Instead, you may access the Print Layout menu by clicking the button that is located at the far left of the View tab on the Ribbon.
What is Ctrl F in Google Docs?
With Google Docs, Sheets, and Slides, you may search for certain phrases within a document, spreadsheet, or presentation, and then change those words. The keyboard shortcut Ctrl + f (or + f on a Mac) also allows you to search for text within a file.
Why is there a page break?
Page breaks are inserted at the conclusion of a page so that it is not completely filled with text. Include a page break after the graduation date on the title page of your thesis or dissertation. This will ensure that the title page of your document is distinct from other pages, such as the signing page.