How to Update Wi-Fi Driver on Windows 11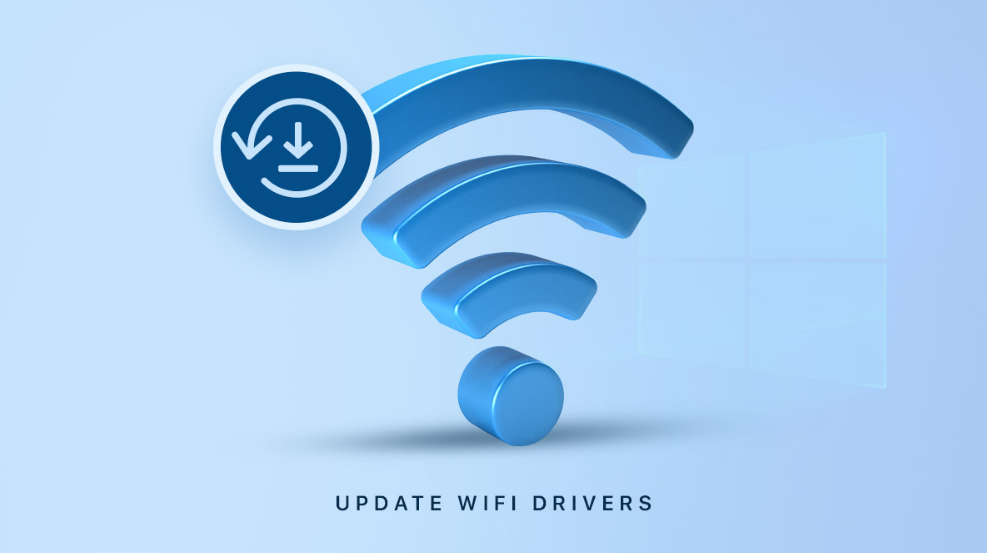 One of the most important pieces of software is called a driver, and its job is to communicate commands from the operating system to the hardware. It is important for the effective operation of every device that is attached to your system, including the mouse, keyboard, disc driver, display, and network adapters, amongst others. The efficient operation of these devices is dependent on it. Because wireless Internet access has been increasing popularity over the past few years, there is a growing demand for a superior wireless Internet driver. In most cases, you do not need to mess with the drivers that are pre-installed because they function well and you do not have to.
Additionally, when you connect a new device, Windows will automatically download and instal the appropriate driver for it. This will make things much simpler for you as a user. Because of this, the vast majority of individuals are unfamiliar with the steps involved in installing a driver or upgrading an existing one. This post will walk you through the process of updating the WiFi driver for Windows 11. So let's get started:
Read Also: How to Use Split-Screen in Windows 11
How to Update Wi-Fi Driver on Windows 11
Using Device Manager
1. You may also update the Wi-Fi driver on a Windows 11 computer by utilizing a built-in utility called 'Device Manager.' This programme gives you the ability to monitor and make changes to the different types of hardware that are attached to the system.
2. To update the Wi-Fi driver using the Device Manager, press the WINDOWS key plus the letter S to open the 'Search' menu, then type 'Device Manager' into the text box located at the top of the window that appears, and then  click on the result that corresponds to your search.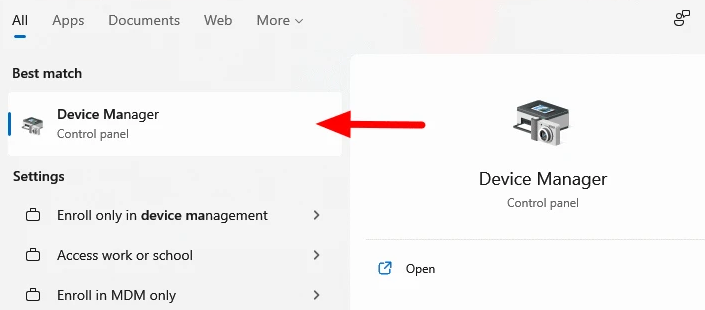 3. After that, look for the option labelled "Network adapters," and then double-click on it to see all of the devices that fall under that heading.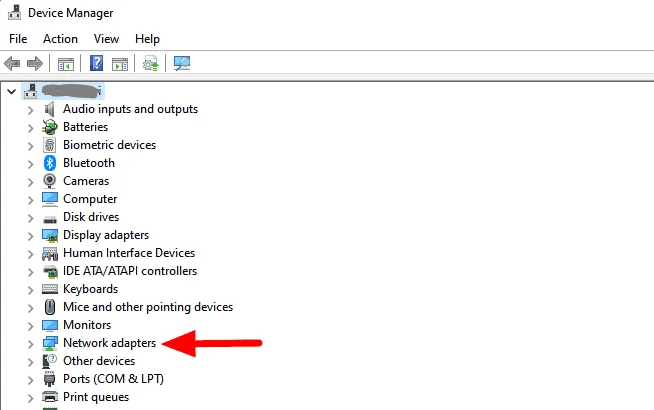 4. After that, look for the 'Wi-Fi' adapter on your computer, right-click on it, and then choose 'Update driver' from the context menu that appears.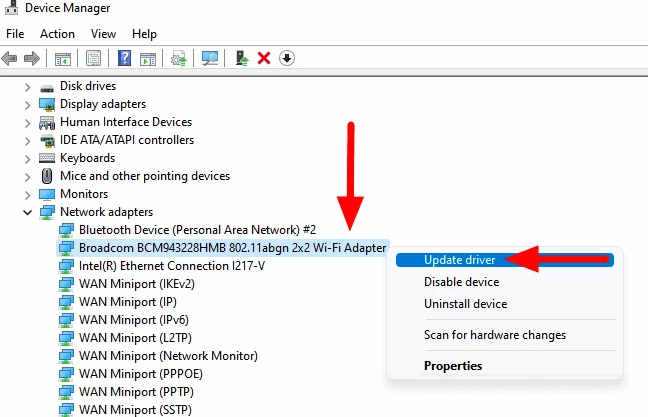 5. You now have the choice between having Windows search for the best available driver on your system or manually locating and installing a driver on your own. Both of these options are described here. It is highly advised that you select the first option and give Windows permission to handle the update on its own.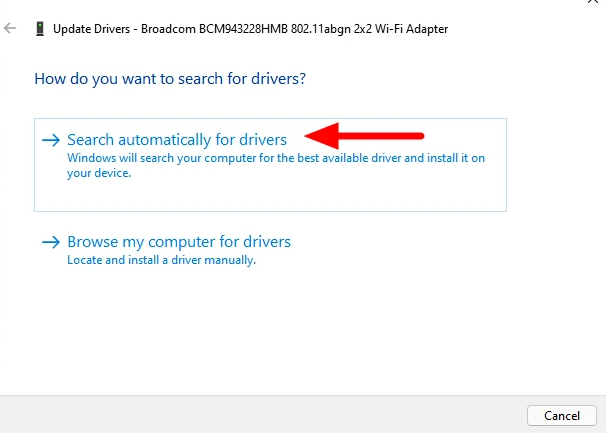 6. Windows will automatically install an update or a better driver on your computer if one is available, and it will also alert you that the update or driver has been installed.
FAQs
How do I fix my Wi-Fi on Windows 11?
To open the Device Manager, press the Windows key plus the letter X. Select "Uninstall" from the context menu after right-clicking on the network device. If you are asked, select the Delete the driver software for this device option when prompted. Simply giving your computer a restart will cause Windows to automatically reinstall the driver.
Does Windows 11 cause WiFi issues?
On Windows 11, issues with WiFi connectivity are one of the most frequently encountered issues. You will frequently come across user reports that complain about poor WiFi speeds, error warnings such as "Limited access" or "Unidentified Network," or the inability to access the internet.
Does Windows 11 need WiFi to update?
When setting up your Windows 11 computer, it is important to connect to the internet so that you may receive the most recent security updates. To finish configuring a device that is running Windows 11 Home, you will need to connect that device to the internet.
What happens if you update Windows without Wi-Fi?
Windows 10 can be installed even if you don't have an internet connection. In addition, you will be able to use it as you normally would; but, you will not have access to certain capabilities, such as the capacity to browse the internet, send and receive emails, or download automatic updates.