How to Delete or Remove Apps on Your Apple Watch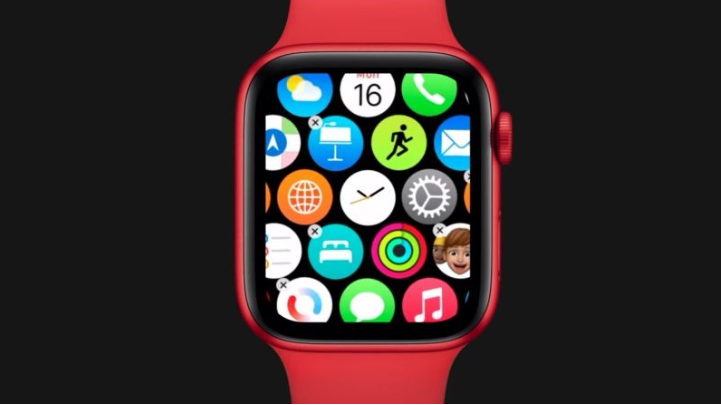 When you install third-party applications on your iPhone, they may also automatically install versions of themselves on your Apple Watch. This can happen in certain circumstances. The functionality of the related iPhone app is replicated in many of these wrist-based apps, which makes some of them potentially useful additions. On the other hand, the vast majority of apps will accomplish nothing more than to fill up your Apple Watch with worthless trash. This guide will instruct you on how to delete apps from your Apple Watch and provide you with step-by-step instructions. So let's get started:
Read Also: How to Ensure and Enable Activation Lock on Apple Watch
How to Delete or Remove Apps on Your Apple Watch
If you decide that you no longer want the applications that you have installed on your Apple Watch, you can delete them in one of two easy methods once you have completed the installation process. You have the option of deleting content through the Watch app on your iPhone, or you can do so directly from your Apple Watch. This will show you how to erase apps from your watch.
1. Simply press the Digital Crown to access the applications that are stored on your Apple Watch. If you are utilizing List View, then you will be presented with a list rather than a grid.
2. Locate the app that you wish to remove from your device. To reduce or increase the size of the app icons, you can either swivel the Digital Crown or use your finger to swipe around the face of the controller. If you are viewing the  content in List View, scroll all the way up and all the way down the list to locate the application you wish to delete.
3. When you can finally see the app you want to delete, tap and hold its icon (or its name in List View) until it begins to jiggle and a large X appears in the upper left-hand corner of the icon. At this point, you can delete the app. If you've ever removed apps from your iPhone or iPad in the past, this should look familiar to you.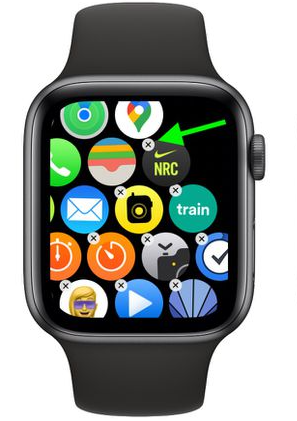 4. First, hit the X to indicate that you want to delete the app, and then tap the Delete App option to confirm your decision.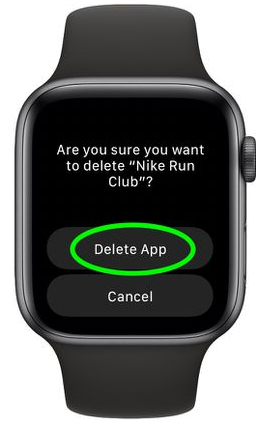 After that, you can delete more apps in the same manner, or you can click the Digital Crown to exit this mode and take control of the Apple Watch again. While the icons have a checkmark next to them, you will be able to rearrange the apps whichever you choose.
FAQs
What to do if watch storage is full?
If your Apple Watch reports that its storage is full, but you haven't loaded it down with a tonne of songs and applications, you'll need to remove the watch from your iPhone and then repair it in order to force it to empty off the storage.
Why can't i clear my Apple Watch storage?
If your Apple Watch keeps indicating that its storage is full, you should upgrade both your iOS and watchOS devices and then restart them. In addition, you should delete some of your media files and applications so that the operating system will be forced to re-index your data. Attempt to clear the data from the Reminders app, log out of iCloud, and restart all of your devices. If the problem continues, you will need to unpair your Apple Watch.
How do I delete Photos and music from my Apple Watch?
After selecting Library, scrolling down until you reach Downloaded, selecting that option, followed by Playlists or Albums, and finally selecting Delete. Hit Delete. Your Apple Watch and any other devices that use the same Apple ID will no longer have access to the music you previously downloaded.
Does storage matter on Apple Watch?
It's possible that you won't be able to install new maps or save media because you don't have enough space. However, Apple makes it easy to monitor the storage space on your Apple Watch. If you frequently store music and images on your smartphone as well as install a large number of applications, it is imperative that you keep the storage space on your device under control.
What is taking up storage on my Apple Watch?
Delete all media and applications.
First, try to free up storage on your Apple Watch by removing any music or photos that you've synced to your watch. After that, give the watchOS update installation a shot. If your watch still doesn't have enough available storage, remove some apps to free up more space, then try to update.