How to Cancel Your Youtube TV Subscription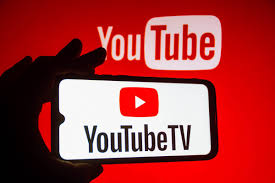 When it was first introduced, many people lauded YouTube TV as being among the live TV streaming subscription services that offered the most bang for their buck. Here is how to cancel (or stop) your YouTube TV membership if you no longer utilize the service or are sick of the ongoing price rises.
Read Also : How to Download Youtube Videos on Your Computer
How to Cancel Your Youtube TV Subscription
You may easily cancel your subscription to YouTube TV by going to the desktop website for the streaming service on any of your personal computers running Windows 10, Mac OS X, or Linux. Once the page has completely loaded, navigate to the top-right corner of the website and click on your avatar there.

Choose "Settings" from the button drop-down menu to access the settings.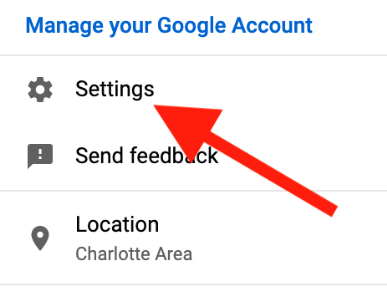 Click the "Manage" button that is located next to the Base Plan listing when you are finished.

You can now expect YouTube TV to become more aggressive in its efforts to keep you as a paying user. On this screen, it will give you the choice to pause your subscription for a number of weeks rather than cancelling it altogether in order to save money.
Click the "Cancel" option if you are sure that you want to cancel your subscription.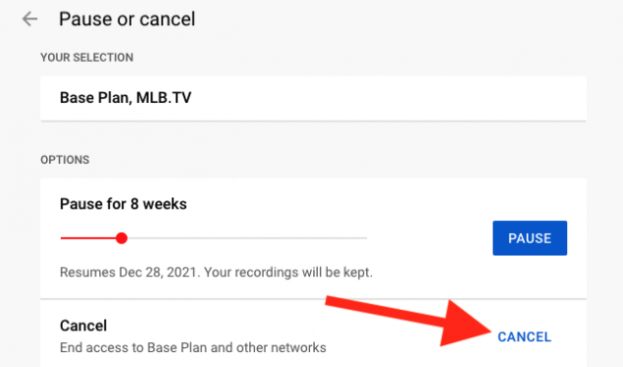 Select one of the available explanations for why you are cancelling the live TV subscription, and then click the "Continue Canceling" button to move through with the cancellation process.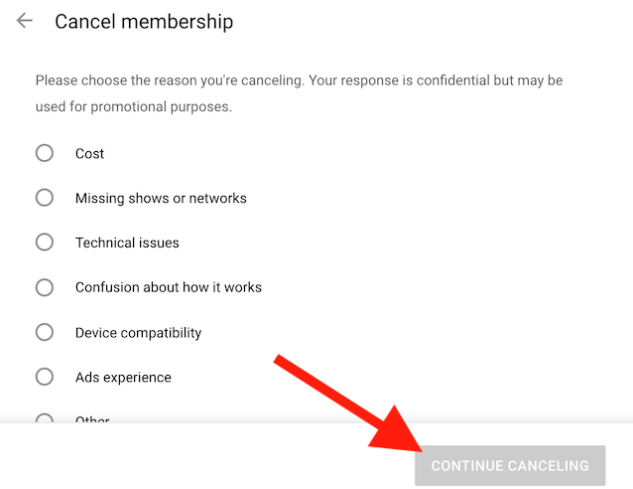 Be advised that if you select "Other" as the reason for your leave, you will be required to provide a detailed explanation in the form of a written statement.
At this point, you will see a button labelled "Yes, Cancel." Clicking this option will permanently delete your YouTube TV account.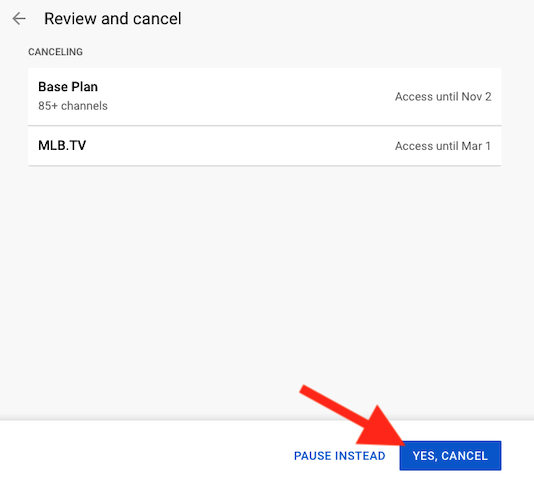 FAQs
What happens if I cancel my YouTube TV?
What happens if I cancel my subscription to YouTube TV? Even after you have cancelled YouTube TV, you will continue to have access until the conclusion of the current billing cycle. After that period of time, all recorded programmes that you have in your library will be deleted.
Do I get a refund if I cancel YouTube TV?
At any time, you are able to terminate your subscription. We do not offer refunds or credits for billing periods that have only been half completed. Even after you cancel your subscription, you will have access to the site until the conclusion of the billing cycle in which you are now enrolled.
Can you cancel YouTube subscription anytime?
Subscribers to YouTube Premium and YouTube Music Premium have the ability to cancel, stop, or resume their paid membership at any time during the duration of their subscription. Alternately, you have the option of switching to either a yearly plan or a family plan.
Why can't I cancel my YouTube TV subscription?
You will need to log in to your account through the website in order to terminate your YouTube TV subscription; this action cannot be taken through the mobile app. Launch the YouTube TV website in your web browser and sign in using the account you want to delete.
Who can I call to cancel YouTube TV?
You can get in touch with the YouTube TV support team by logging into your YouTube TV account (you can do this via a computer, the mobile app, or the mobile browser) and selecting the symbol that looks like your profile from the menu that appears. Then click the Help tab. One of the drawbacks of YouTube TV is that it does not have a customer support phone number that users can call for assistance.