How to Disable Friend Notifications on Nintendo Switch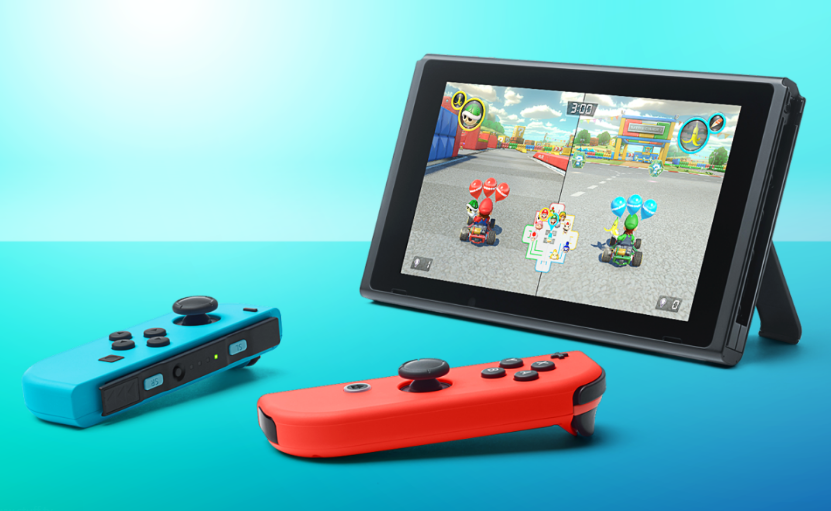 It's possible that you've made the decision to play Mario Kart 8 Deluxe on your Switch all by yourself and don't want to feel the strain of knowing that your friends are online and eager to play a game with you. If this is the case, you can disable online play. You have the option to disable Friend Notifications, in which case you will be completely unaware of when your friends are online… unless, of course, they send you a text message asking why you aren't checking in to play with them. This guide will walk you through the steps necessary to turn off friend notifications on your Nintendo Switch. So let's get started:
Read Also: How to Adjust the Screen Brightness On Your Nintendo Switch
How to Disable Friend Notifications on Nintendo Switch
1. Select System Settings from the drop-down menu that appears when you go to the Home screen.

2. You will need to scroll down and then select "Notifications" from the side menu in order to access the Notifications menu.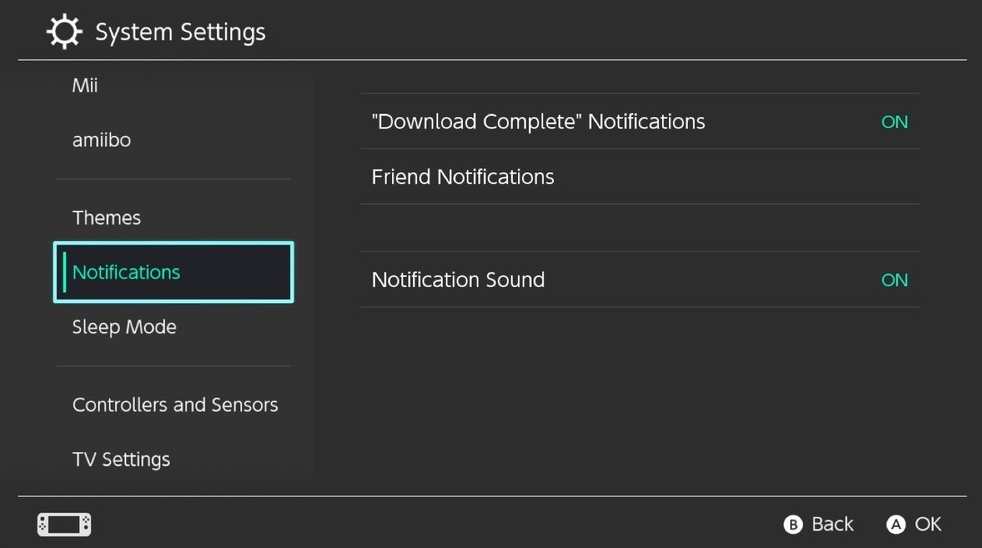 3. You can choose whether or not to get notifications from your friends.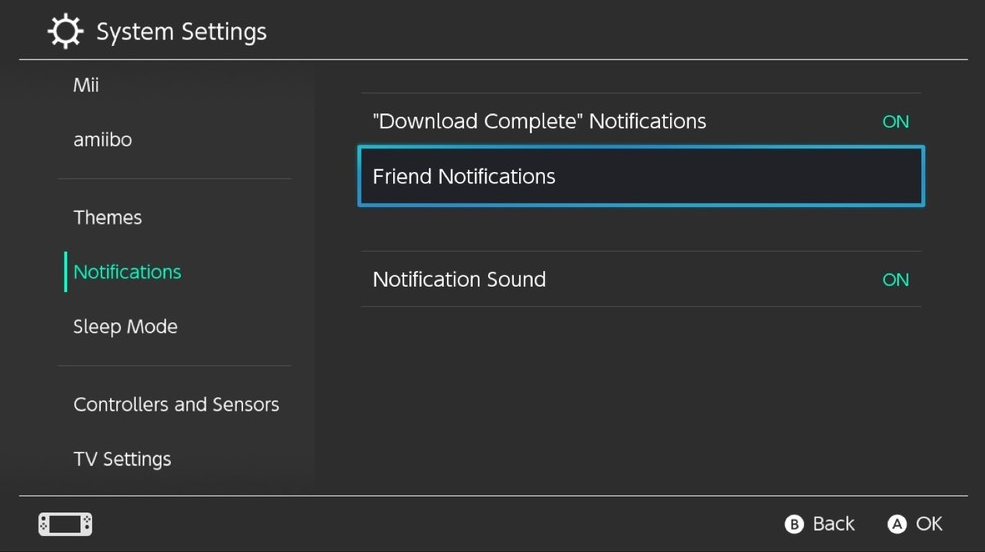 4. Select the user whose friend notifications you do not want to receive, and then click the "Disable" button when you are finished.
5. Choose the option "Friend-Request Notification" from the list of available choices on the menu to turn off this function.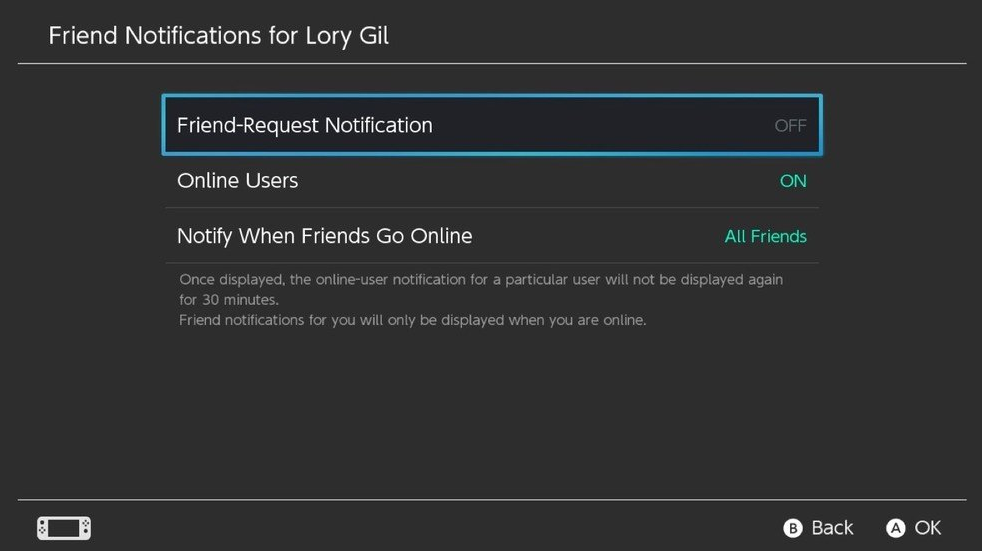 6. Simply choose Online Users from the corresponding drop-down menu to turn it off.
7. You can access the previous screen by pressing the B button on your controller. This will take you back to the screen you were on before.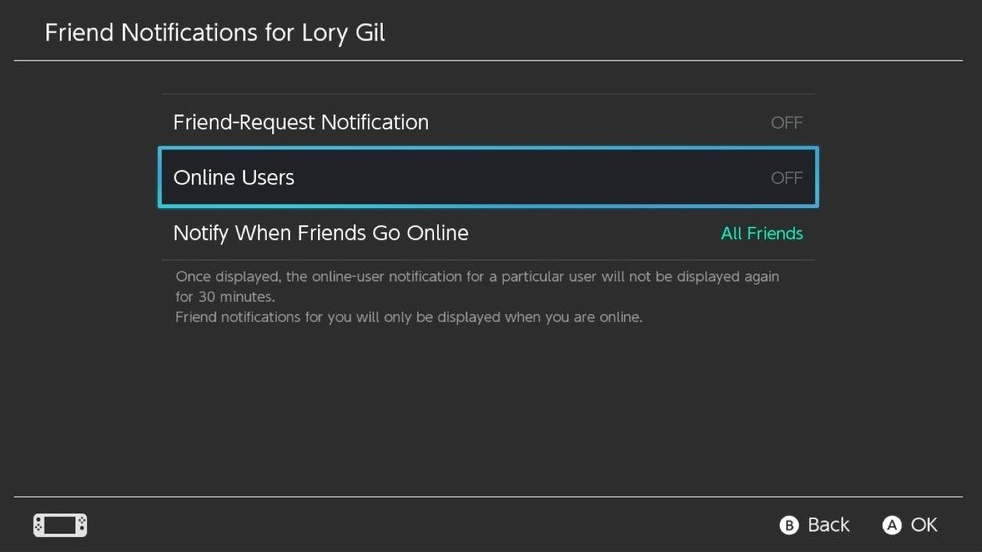 FAQs
How do I turn off friend requests on switch?
Launch the "User" setting by selecting "System Settings" from the HOME menu. Select the appropriate user, then go to the "Friend Settings" menu option. You may then disable friend requests under "Receive Friend Requests".
Can you hide from Nintendo switch friends?
Choose "Play Activity Settings" from the menu under "User Settings." Choose the device you want to display your play activity on under "Play Activity Settings." You can choose "No One" from the menu that appears by first highlighting it and then clicking the "A" button. This will ensure that none of your friends are able to view the list of games that you have been playing.
Can people see your friends on switch?
Users of Nintendo Switch can add one another as "friends" on the console. Users who are connected to the Internet can check to see if their friends are currently online and then play games with them simultaneously. Your user account needs to be linked to a Nintendo Account in order for you to be able to make use of the friends feature.
What does blocking a friend on switch do?
Users that you have blocked from contacting you will not be able to submit friend requests to you, and you will not be paired with them in games. Find the user again, and this time choose the option that says "Send Friend Request" if you want to unblock the user.
Can Nintendo friends see your email?
Email addresses are never made public. You have the option of posting screenshots to either Twitter or Facebook, but nothing will be uploaded to either of those sites on its own. In addition, your Google account or Apple ID can be linked to your Nintendo Account, although doing so will only allow you to check in to your Nintendo Account using either of those accounts.