How to Enable Downloads in Google Chrome
If you keep the settings of Google Chrome at their defaults, you will be able to download a wide variety of files from the internet. Start the web browser you want to use, look for the file you want to save, and when you find it, click the "Save" button on your browser. In order to download files using Google Chrome on your personal computer, follow the instructions outlined in this tutorial. So let's get started:
Read Also: How to Remove And Hide Shortcuts from the Google Chrome
How to Enable Downloads in Google Chrome
In most cases, you will accomplish this by clicking on the link to download the file and granting permission to Chrome to download the file if it asks you to do so. It's possible that you'll need to right-click the file, then select the "Save as" option from the context menu. There is a possibility that you will also need to select the folder within which the file will be saved when it has been downloaded.
Even when the download of your data is taking place, you still have the option to delay the process or abort the download entirely if you change your mind. If for any reason your Chrome downloads are disabled, you can turn them back on by following the instructions that are provided below.
1. Start Google Chrome on your device and head to the upper right corner of the browser's window.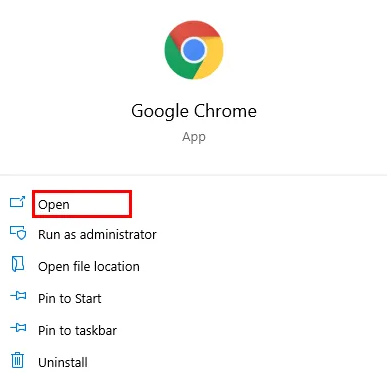 2. To access a menu with additional choices, you can open it by clicking on the icon that looks like three dots.

3. Go to the Settings menu.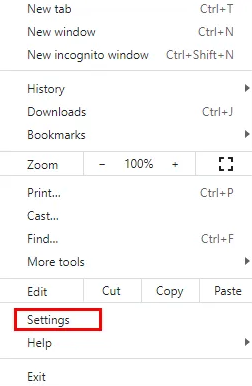 4. Move down the page until you reach the Privacy and Security section. To access the security features, select that tab.

5. You'll find three different methods of protection against malware, data leaks, and other online threats in this section. The default protection setting should be set to the standard level, but you also have the option to select an enhanced version. However, you will need to select the No protection option in Google Chrome in order to make any downloads possible. It is important for you to be aware that it is not suggested because it does not protect you from visiting harmful websites. However, it will let you download the things you want, regardless of whether or not Google Chrome believes the files to be safe.
NOTE: After you have downloaded the files that were previously restricted, you need to ensure that the Standard protection is activated.
FAQs
Why is my Chrome not allowing downloads?
This message indicates that the file could not be opened because the security settings on your computer prevented it. Educate yourself on the topic of downloads that are restricted. It's possible that the file you tried to download was deleted by Windows Attachment Manager if you're using Windows. Check the internet security settings on your Windows device to see which files you can download and why the one you tried to save was prevented.
Why is my computer blocking downloads?
Windows 10 may block you from directly opening a file when you try to do so because of security concerns. You will see a security warning indicating that the file came from an unidentified source and may contain malicious code if you open it. This takes place when a feature in Windows 10 known as the Attachment Manager restricts files that it determines to be harmful to your computer.
What permissions is needed to download a file?
You merely need permission to access the internet. if you want to keep and read the file that you downloaded earlier. Keep this answer in mind. Display any recent activity on this post.
How do I change download settings in Chrome Android?
How to Make Another Folder the Default Location for Downloads in Chrome on Mobile Launch the Chrome app on your phone, and then tap the menu button that looks like three dots to reveal the dropdown. You can set a new download location by going to Downloads > Settings (the cog icon), and then selecting Download Location from the drop-down menu.
Why files are not downloading in Chrome in mobile?
Give Chrome permission to use data even while it's not in use.
If the Chrome browser on your Android device does not have the appropriate authorization to utilise data in the background, your downloads using Chrome may fail or be paused. You should get rid of the background data restriction that Chrome has so that this doesn't happen.