How to Enable Google Lens on Chrome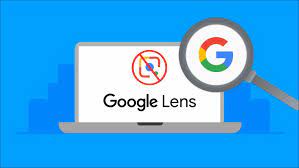 Google Lens is a visual search engine that leverages neural networks to perform a visual analysis of photographs in order to produce matching visual results. These results may be viewed on mobile devices. It was developed to work in conjunction with the environment that you find around you. Following the collection and processing of this data, search results will be returned that are a match for your image that is as close as is humanly possible.
Let's take a look at how we can identify whether or not Google Lens is enabled on Chrome before we get into the several ways that Google Lens may be used on a personal computer. First, let's take a look at how we can determine whether or not Google Lens is active on Chrome.
Read Also: How to Use Google Lens on iPhone
How to Enable Google Lens on Chrome
Start the Google Chrome application on your own PC. In the box marked "Search," type chrome:/flags, and then hit the "Enter" key on your keyboard.

To bring up the word search bar on your computer, hit the Control key and the letter F simultaneously.

Simply enter "Google Lens" into the word search bar, and after that, look for the indicator that says "Search your screen with Google Lens."
You may access the drop-down menu that is located just to the right of the "Search your screen with Google Lens" flag by clicking on the icon that represents the menu.
Note that the enabled setting and the default setting are identical in the most recent version of Google Chrome; this should be taken into consideration.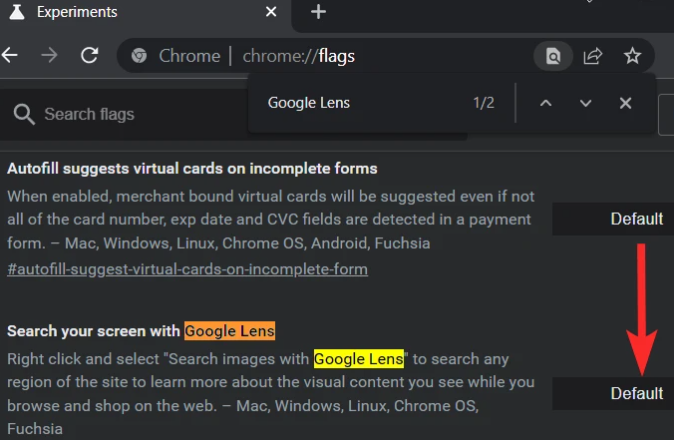 Make sure the Enabled button is selected.
FAQs
Does Google Lens work on Chrome?
The desktop version of Google Lens is fully integrated into Google Chrome, which is a feature that many users aren't aware with despite the fact that Google Chrome is an excellent browser with a tonne of tools and capability. Keep reading to find out how you can use Google Lens on your desktop version of Chrome to search for any image anywhere on the internet.
Where has Google Lens gone?
When viewing an image in Google Photos, if you do not see the Google Lens icon pop up, it's possible that you do not have the most recent version of the Photos app loaded on your device. Verify that the most recent version of Google Photos is installed on your machine and that it is up to date (build version 3.15. 0.187517307 on our tested device).
Why is Google Lens not showing in Google search bar?
If you try to use Google Lens from Google Assistant, but you don't see the Google Lens icon anywhere, it's because the app isn't currently loaded on your device. You can check this by holding down the Google Assistant button on your device and selecting "About Google Assistant." You will not be able to use Lens in real time until further notice if the corresponding app has not previously been installed on your Android smartphone. This limitation will remain in place until further notice.
Is Google Lens still available?
The Google Lens app is available for free download on mobile devices running iOS and Android.