How to Find Lost AirPods With an Android Phone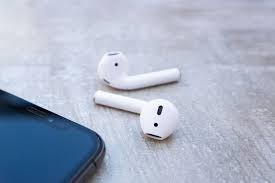 The Apple AirPods, much like any other wireless headphones, are quite little, quite pricey, and quite simple to misplace. Find My is an app that is available for iOS users to utilise, but Android users have less options available to them. However, there are still methods that may be used with an Android handset to locate a misplaced AirPod or pair of AirPods. Here are three different methods that Android users can utilise to locate their misplaced AirPods.
Read Also: How To Make My AirPods Louder
How to Find Lost AirPods With an Android Phone
Use Your Phone as a Radar
If you still have one AirPod but know where you misplaced the other, you can use your phone to further reduce the search area for the missing AirPod. Utilize the connections menu to look for Bluetooth devices in the immediate area.
Navigate to Settings > Connections > Bluetooth on your device, and then use the AirPod that you are missing to put the other one into Pairing Mode. Your phone will start looking for it immediately. As soon as your phone establishes a connection, it will let you know that you are less than 30 feet away from the missing AirPod.
You will need to check to see if the batteries in your AirPods have been fully charged. This solution is compatible with all Bluetooth-enabled wireless headphones on the market. In the event that neither of the headphones is present, however, the pairing mode cannot be activated by the user.
Use the Wunderfind App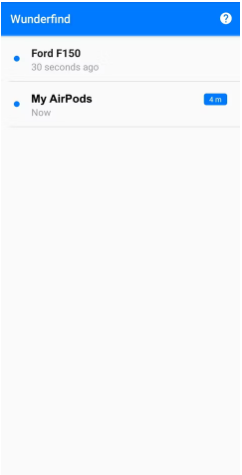 The mobile application known as Wunderfind is designed specifically for the purpose of locating misplaced headphones. As you move about, it displays a distance indicator that indicates how close you are to the missing gadget. It is not limited to only Apple's AirPods but works with other wireless headphones.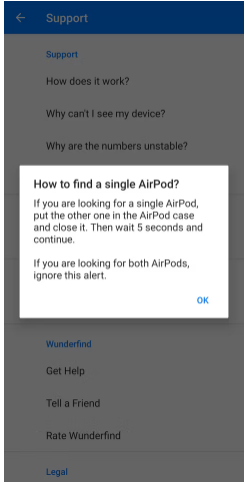 Because it relies on Bluetooth detection, Wunderfind requires a minimum of one headset in order to function. During the time that it is searching, it will provide you with a visual map to follow. You can even make a sound play from your misplaced AirPods or other wireless headphones if you pay a small price.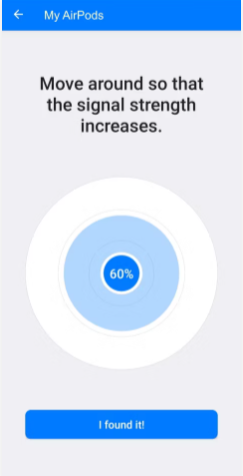 Use the Apple "Find My" Service
If you use AirPods with an Android phone, you won't be able to access the Find My app since Android phones aren't compatible with the feature. However, if your AirPods are also attached to another Apple device, like a MacBook or iPad, you may still go to Apple's website and use the Find My feature on those other Apple products.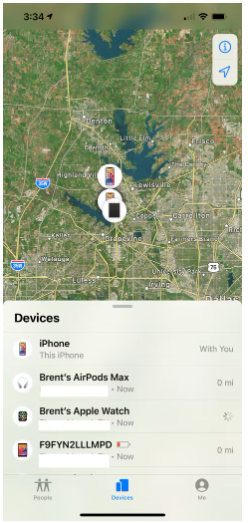 Even if you solely use your AirPods with your Android device, this will still work. You can still use the Find My service to locate them in the future if they were ever registered on the website in the first place.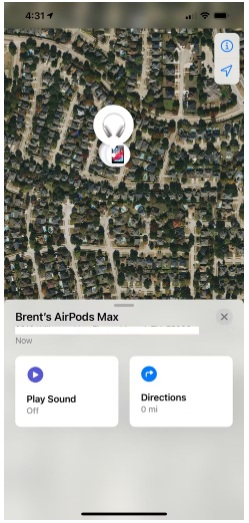 Find My will plot your device's location on an associated map. You also have the option to give your AirPods a sound, which will make it simpler to find them. Even if you don't have both of your AirPods, you can still utilise this accessory.
FAQs
Can you track location of lost AirPods?
You can locate your AirPods, AirPods Pro, or AirPods Max by using the Find My app, which displays them on a map and plays a sound. Find My can assist you in locating your AirPods if you have previously set up Find My on the iPhone, iPad, iPod touch, or Mac that you are using in conjunction with your AirPods.
How far can AirPods be tracked?
AirPods can be monitored until they are up to 40 feet away, but as soon as they are no longer within that range, they are no longer recoverable. In addition, the person who stole them can easily sync them to their own iPhone, which makes it more difficult for your device to keep track of them.
What happens if I lost my AirPods?
If you accidently damage either your AirPods or your Charging Case, you have the option to pay a charge and have the damaged item replaced with a new one. If you misplace either your AirPods or your Charging Case, we are able to replace any accessory for a little cost.
Can someone use stolen AirPods?
Unfortunately, there is no way to prevent someone else from using your AirPods if they have been misplaced, stolen, or otherwise compromised. Because the AirPods do not connect to Wi-Fi, it is not possible to lock or operate them remotely from a separate location.