How to Disconnect Spotify from Alexa on Desktop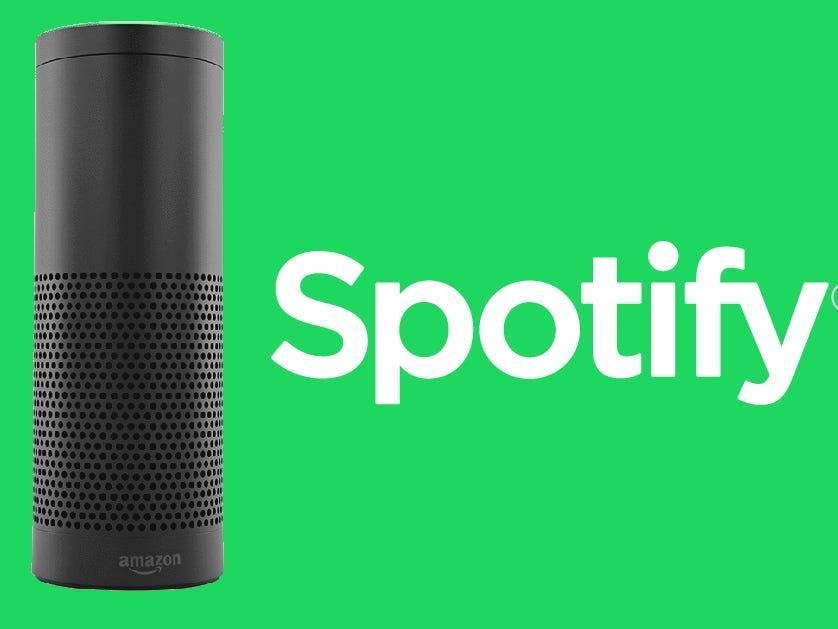 It's possible that you'll need to disconnect your Spotify account at some point if you use Alexa to play music from your Amazon Echo smart device using music from your Spotify account. This could be a temporary measure taken to debug a problem, or it could be a permanent measure taken since you're deleting your Spotify account. In either case, you can easily disconnect Spotify from Alexa in one of two different ways. Here is how to disconnect Spotify by using Alexa on your desktop or laptop computer by going through the Spotify website.
Read Also: How to Change Your Spotify Payment Plan
How to Disconnect Spotify from Alexa on Desktop
1. On your Mac or PC, open a web browser and navigate to the Spotify website. Once there, sign in to your account.
2. Navigate to the upper-right corner of the screen and select "Profile." Next, select "Account."

3. Select "Apps" from the list that is located on the left.
4. In the list of apps that have access to your Spotify information, look for "Alexa," and then click the button labelled "Remove Access." Please reaffirm your selection.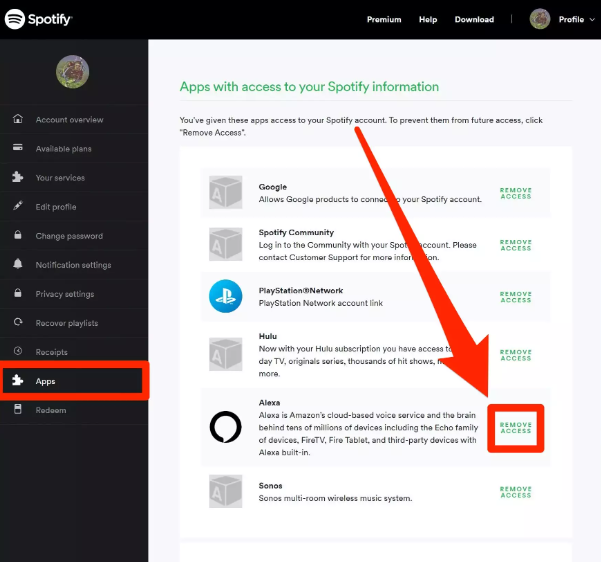 If you decide at a later time that you wish to reconnect your Spotify account to Alexa after having previously disconnected it from Alexa, you are free to do so at any time.
FAQs
How do I revoke access on Spotify?
When you connect a third-party programme to your Spotify account, that application could need certain rights in order to perform its intended tasks. Your account page allows you to withdraw any rights that these apps have been granted, if that is something you would wish to do. Simply select Apps from the menu on the left, and then select REMOVE ACCESS next to the programme that you want to remove access to.
How do I see what accounts are linked to Spotify?
Tap the "another account" or "Add another account" option in order to switch accounts. When you are back on the home screen, tap the plus sign in the upper-left corner, and then tap Music and audio. Select Spotify, then select Link Account, and then hit Log in to access your Spotify account.
What permissions does Spotify need?
We may collect information that is kept on your mobile device, such as contacts, images, or media files, as long as you provide us permission to do so. It's possible that the law in your area requires you to obtain the permission of your contacts before providing Spotify with any of their personal information so that the company can use that information for the reasons outlined in this Privacy Policy.
Where is the Apps page on Spotify?
This option may be found on the menu that's located on the left side of the Spotify app. If you click on the link, you will be sent to the screen that lists the apps. Look through the available apps one by one to choose the one that best suits your needs. There will be Featured Apps, New Apps, and Top Apps sections on the list.
Can 2 people use the same Spotify account?
Spotify is introducing a new subscription package called Spotify Premium Duo, which will let two people residing at the same home address to each have their own premium account for a single monthly charge. Beginning on Wednesday, July 1st, consumers in 55 regions across the globe will be able to purchase a Premium Duo subscription for the price of $12.99 per month (including the U.S.).