How to Fix Error Code 262 in Roblox

Users can create, share, and play games that other users have made on the online platform known as Roblox. It offers a wide variety of user-generated games in many genres. Avatar customization and participation in virtual worlds are other player options. You could occasionally run into an error like "Error Code 262" when launching a game. Users frequently complain about the 262 Roblox error. Fortunately, it's one of the "lighter" challenges to address, necessitating only little technical expertise and understanding. Even still, it's a bothersome issue that can prevent you from being able to play the game. Reading this post, you can learn how to resolve error code 262 in Roblox. Consequently, let's begin:
Read Also: How to Do Face Tracking on Roblox
How to Fix Error Code 262 in Roblox
You can try deleting the cache files for Roblox on Chrome and the "%localappdata%" folder to resolve Roblox problem number 262. Roblox can also be installed via the Microsoft Store or by deleting and reinstalling it.
Fix 1: Clear Your Browser's Cache & Cookies
We advise deleting the cache on your browser and re-logging into the Roblox site to troubleshoot the 262 Roblox problem further.
This is how to accomplish it:
1. Click the three vertical dots in the top-right corner of Chrome while it is open on your computer.
2. Choose Settings from the open menu to access the main configuration panel.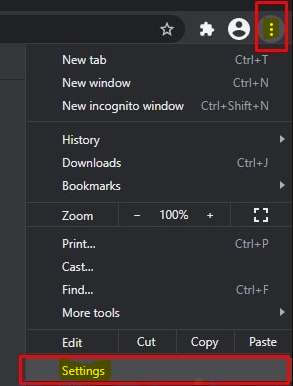 3. Scroll down When you reach the "Privacy and Security" section. Decide on Clear browsing data.

4. To complete, click Clear data after checking every box in the "Basic" tab.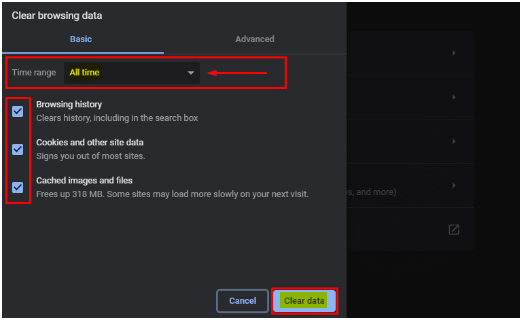 Now that you've cleaned your browser's cache and cookies, the Roblox website should prompt you to enter your account credentials once again after you access it.
Fix 2: Uninstall and reinstall Roblox
1. Utilize Windows Search to look for "Control Panel" and launch it.
2. "Uninstall a program" should be chosen.
3. Select "Uninstall" from the context menu when right-click "Roblox".
4. To reinstall Roblox, sign in and start any game.
Fix 3: Download Roblox from the Microsoft Store
1. Utilize Windows Search to look for the "Control panel" and launch it.
2. Right-click Roblox under Programs > Uninstall a Program.
3. To uninstall Roblox, choose "Uninstall".
4. Search "Roblox" in the Microsoft Store app after opening it.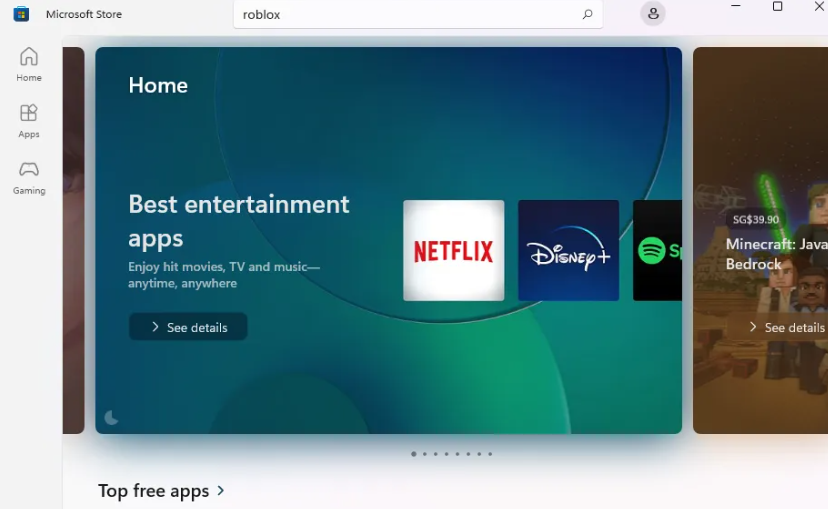 5. Choose "Roblox" and then "Get".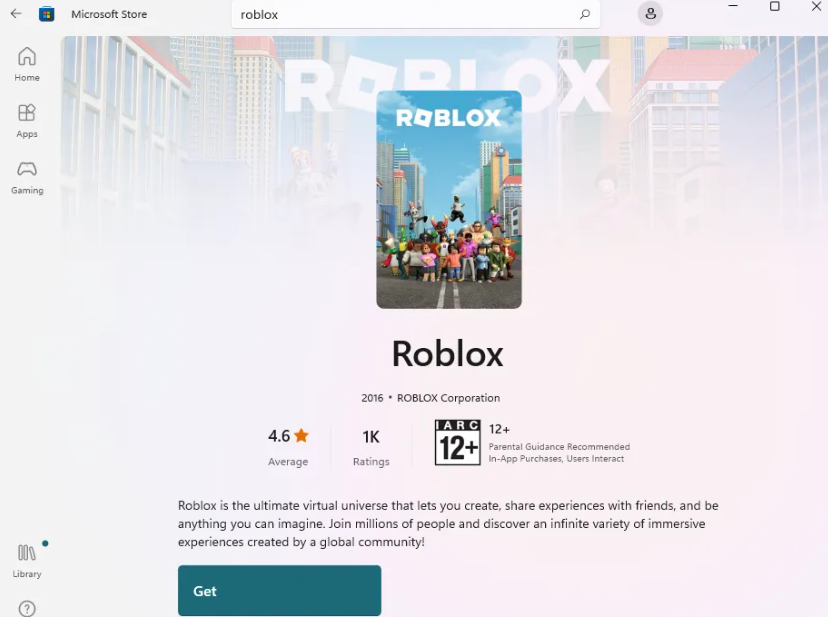 6. Start Roblox on the Microsoft Store and try out a game.
What is Roblox error code 262?
There is a network connectivity issue between your device and the Roblox servers, according to Roblox error number 262. The connection between your game session and the Roblox servers is lost specifically due to a breakdown in the data transmission. This may occur if your version of Roblox is old or the Roblox servers are offline. If the Roblox servers are down, you need to wait a few hours before initiating an experience.
FAQs
What is error code 267 on Roblox?
The Roblox error code 267 typically means that you have been expelled from a game session or temporarily banned.
What error code is 901 Roblox?
Connecting a Gamertag to Roblox: Error 901 stops users from linking their Xbox Gamertag with their Roblox account due to network or moderation issues.
What does error code 666 mean in Roblox?
Admin commands were allegedly available to Guest 666 in any game they joined (even those without admin built-in). Whenever a player hovered the mouse over a guest image while viewing game servers, their name would appear as "An Evil Guest" instead of "A Friendly Guest" like it. Guest 666 is an old Roblox myth and creepypasta.
What is error 529 in Roblox?
Error Code 529 frequently indicates that the Roblox server is experiencing unforeseen problems or routine maintenance. Although a common technological blunder, getting the notice "We are having technical problems. Nevertheless, the error message "Please try again later" (Error Code: 529) is annoying.