How to Fix Instagram Music Not Working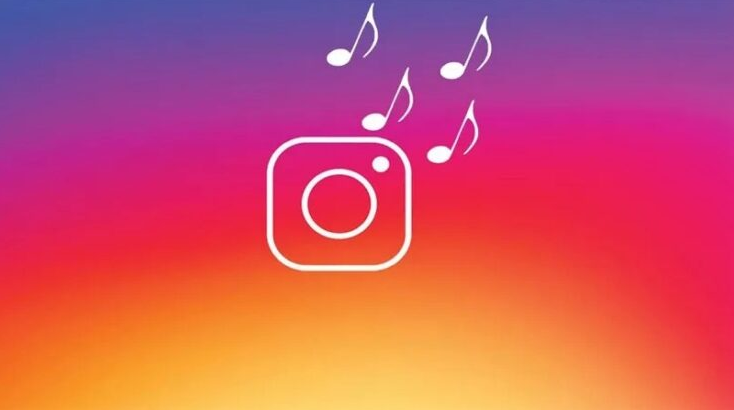 The ability to add music and sound effects to Instagram posts has been a game-changer for users who regularly do so. With these tools, you can add the perfect musical score to your videos, posts, and tales. However, there are occasions when Instagram music either doesn't play or you no longer have access to it. How to fix Instagram's broken music is explained in this article.
Read Also: Why Don't I Have Notes on Instagram?
How to Fix Instagram Music Not Working
Below, we will discuss some potential solutions that you can try if the music on Instagram isn't functioning properly.
1. Update Instagram App
Your Instagram app may be too old to support the new music function. The "Add music" option for accompanying an Instagram story upload may not appear. When creating Reels or posts, the music icon may not always appear. The problem can be resolved by downloading the latest version of the program from your phone's app store.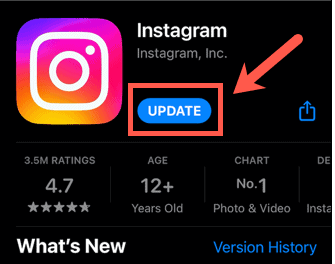 The Instagram app can be updated through the Play Store or the App Store. Find Instagram, and then click through to the app's main page. If an update is available for the app, it will display a button to download it. If not, the Open button will be displayed. Please restart the app after updating. After updating to the most recent version of Instagram, you should see the Add music option.
2. Try a VPN
A virtual private network (VPN) provides a secure online tunnel. Apps like Instagram can determine where you are and only show you content and features that are actually available in your area. Instagram's music feature may not be available to you at the moment due to regional or system restrictions.
The United States, France, Germany, and Sweden were among the first nations to have Instagram music, but the app was eventually expanded to support users in most countries across the world. If you want to listen to music or audio on Instagram but can't because it's blocked in your region, you can use a virtual private network (VPN) to change your device's location to one where it is allowed.
3. Switch to a Professional Instagram Account
There may be functions exclusive to Business Instagram accounts that are unavailable on Personal accounts. That's probably why you can't find the Instagram music choice on your profile. You may be able to gain access to the Instagram music button by modifying your profile settings.
Better post stats are only one of the benefits of upgrading to an Instagram Business profile. Here's how to transform your Instagram from a personal to a business account:
1. To access your Instagram account, simply on your profile image.
2. To access the menu, click the three vertical dots in the upper right corner of the screen.
3. Go to the Setting.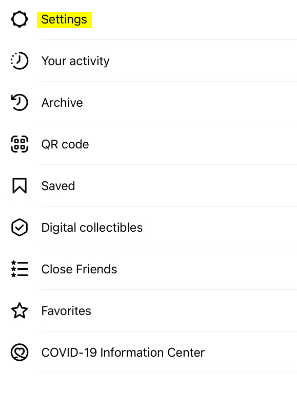 4. Locate the option to "Switch to a Professional Account" under the "Account" menu.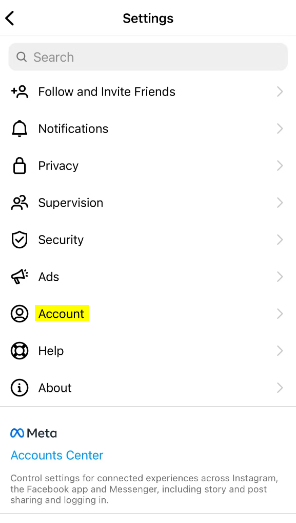 5. To switch to a business account, open the menu and select Continue.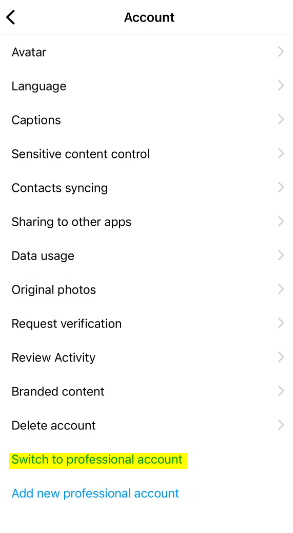 6. To begin, choose a subheading from the What Best Describes You? click the next button, or continue.
7. From the Are You a Creator? Drop-down, select Creator and then click Next.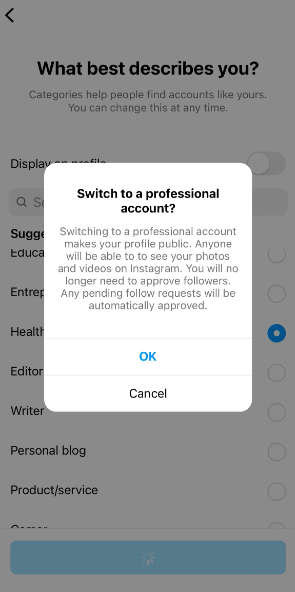 8. In Get Inspired, subscribe to the accounts that most interest you.
9. Share your Grow Your Audience account with your friends and family!
10. To make your first contribution as an author, select the Introduce Yourself tab.
4. Reinstall Instagram
When nothing is by all accounts working, have a go at uninstalling the application. You can reinstall Instagram by going to the Application Store or Google Play Store. Reinstalling the application erases the bad documents that may be keeping Instagram music from working appropriately.
Reinstalling additionally refreshes the application to the most recent form (if accessible), furnishing you with the latest Instagram music and sound highlights.
FAQs
Why am I not getting all the music on Instagram?
On the off chance that the music sticker doesn't work for you, ensure your application is exceptional, or give logging a shot and back in. A few clients likewise have achieved changing from their Expert to Individual record to reactivate music in Instagram.
Why is my Instagram music limited?
It very well may be your expert record or the intellectual property regulations in your country. Do you have a business account? Instagram confines tunes for business accounts. You can change to an individual or maker account, however, make certain to gauge your Instagram business versus
How to change the region on Instagram?
Open the Instagram application on your Android telephone and go to your profile page. Tap the three flat lines symbol at the upper right of the screen and select "Settings" from the menu that shows up. Look down until you see "Area." Tap it, and afterward, tap "Alter Areas."
Is the Instagram Music region locked?
At present, the element is accessible in just seven nations: Australia, New Zealand, France, Germany, Sweden, the UK and the US. Luckily, there is a proviso that not only allows you to pay attention to others' melodic stories but even make one.