How to Get a Got Crosshair in Valorant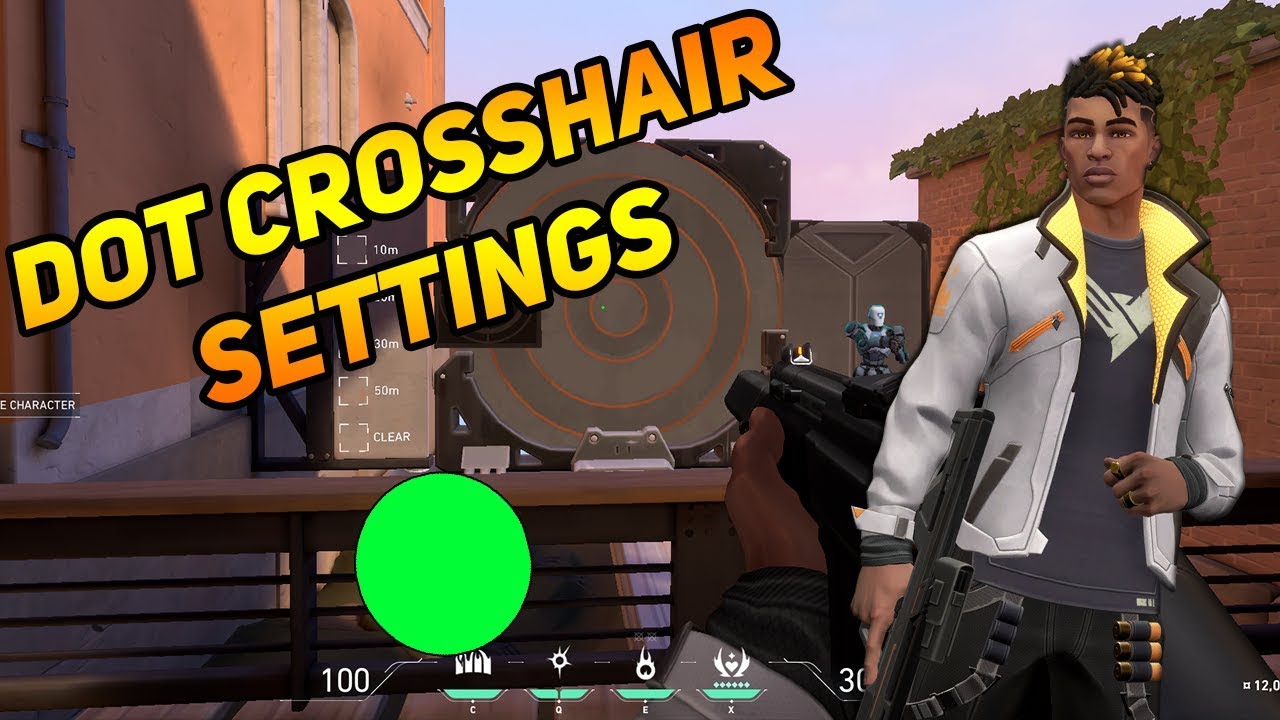 Valorant provides its gamers with the ability to explore and customise their crosshair settings to suit their preferences. A crosshair is extremely important in a tactical shooter game like Valorant because it allows the player to see where they are shooting.
With a proper crosshair configuration, aim accuracy improves significantly, and the likelihood of landing a headshot increases significantly. A larger crosshair or a smaller crosshair, such as a dot, are available to players depending on their preference. A little dot crosshair can make the aims more static and precise.
Players can customise their crosshairs in Valorant by adjusting the thickness, borders, colour, and opacity of the crosshairs, among other things. With the use of these options, gamers can adjust their crosshair settings and get a dot crosshair with ease.
A dot crosshair takes up lesser screen-space, which assists in getting the aim right. However, if a player tries to "spray", dot crosshairs can put them at a disadvantage. As a result, people with excellent aim or those who prefer one-tap shooting may find themselves with a dot crosshair. It is recommended that gamers adjust their crosshairs in accordance with their preferred gameplay style.
Read Also: How to Chat in Valorant During Game
How to Get a Got Crosshair in Valorant
To obtain a dot crosshair, players must first navigate to the General Settings section of the game, where they can customise their crosshairs. The crosshair can be customized to any hue of the user's choosing. Also available to them are options for adjusting the opacity and thickness of the inner and outer lines of the crosshairs. Whereas, in the case of a dot crosshair, the outer lines are very low or remain at zero.
If the player wants to get the dot crosshairs for themselves, they can follow the below settings:
Outline Opacity – 1
Outline Thickness – 1
Center Dot Opacity – 1
Center Dot Thickness – 4
Inner Lines
Show Inner Lines – Off
Inner Line Opacity – 1
Inner Line Length – 2
Inner Line Thickness – 2
Inner Line Offset – 0
Outer Lines
Show Outer Lines – Off
Outer Line Opacity – 0
Outer Line Length – 0
Outer Line Thickness – 0
Outer Line Offset – 0
Video
FAQs
What Are Valorant's Crosshair Settings?
You can customize the crosshair settings for most guns except shotguns, for now. That includes color, size, opacity, and center dot. The crosshair settings also allow you to enable other features such as crosshair fading and the ability to watch another player's crosshair when in Spectator Mode, among others.
Access the game crosshair customization settings by pressing the ''ESC'' key or the gear icon in the upper corner of the screen. Go to Settings and then the Crosshair tab to check out your options.
How Do You Get a Good Crosshair in Valorant?
Is there such a thing as one "good" crosshair? The answer to that is probably "no," which is why Riot gives you so many options. You can find examples of crosshair settings that top-tier players use when they play Valorant but take them with a pinch of salt. What works for other players won't necessarily guarantee a perfect game for you.
Also, remember that other player crosshair settings may appear different on your screen. It's all about display resolution. So, before you blindly set your crosshair to mimic your favorite player or streamer, remember that what you see may not necessarily be what they do.