3 Methods: How to Fix Error Code 912 on Roblox Xbox One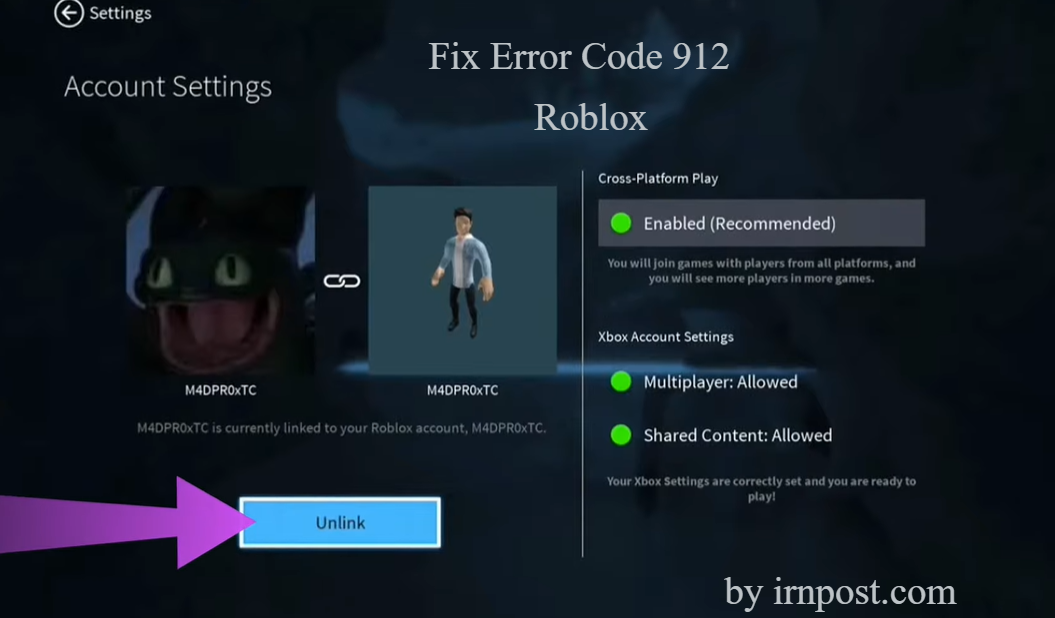 There are many errors that occur when you play Roblox on any device. Its many times the issue with the device but in the case of error 912 it is different. This error occurs mostly on Xbox One. When you have linked your Roblox account to more than one console or more than 1 devices this error can occur.
The solution to this error is simple its just connectivity error which can be resolved by trying our methods given below. There are 99% chances any method will work. If none of the method works, then contact roblox support.
Method number 1
Disconnect all of the devices where you have logged in your Roblox account.  To do this you have to follow this link and then just log in to your Roblox account and disconnect all the devices.
Before you disconnect the devices, make sure that the Xbox One device is not appearing in the connected devices list.
Method Number 2
Unlink and then relink your Xbox and Roblox accounts.  Follow steps given below to unlink and relink your account with Xbox One console.
Press the X button on your Xbox One controller and access the settings menu.
Choose the account option and then click on "UNLINK [Your Username]".
Sign in with your Roblox account and relink it to your Xbox Live account.
Method Number 3
To fix Error code 912 on Roblox Xbox One Follow these steps:
Restart your Xbox One console and router.
Check the Xbox Live service status to ensure that the service is currently available and not experiencing any issues.
Clear the Xbox One cache by going to Settings > System > Storage > Clear local storage.
Try joining a different game or creating a new game to see if the issue persists.
If the issue persists, contact Roblox Support for further assistance.
If you like this guide or have any question, comment below and let us know your thoughts.