How to Get and Use Salvage or Deep Dive Keys in Destiny 2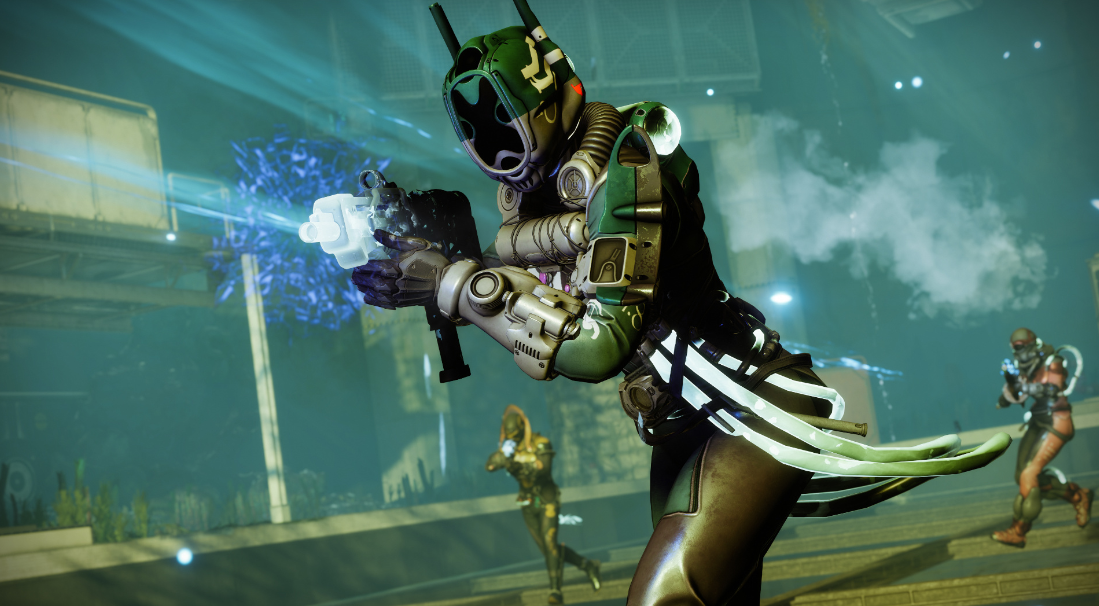 Even while there are some new twists to be found in Destiny 2's Season of the Deep, the overall format is still very similar to those of past Destiny seasons. As the plot progresses from week to week, players take part in the new Seasonal activities and obtain a wide variety of new weapons and gear. Seasonal merchant improvements have been renamed as seasonal bonuses and moved to their own dedicated article within the Seasonal Challenges section of the wiki. Salvage Key and Deep Dive Key are the two new currencies that are being introduced with Season of the Deep, and the purpose of this tutorial is to teach you how to obtain salvage and deep dive keys for destiny 2. So let's get started:
Read Also: How to Get Lumina in Destiny 2
How to Get and Use Salvage or Deep Dive Keys in Destiny 2
Get Salvage or Deep Dive Keys:
It is possible to get Salvage Keys and Deep Dive Keys in the same manner as Defiant Keys by performing any action available within the game. Players have the opportunity to earn Salvage Keys and Deep Dive Keys as a reward for nearly every action in the game, including those in the game's main playlist, seasonal activities, and even raids and dungeons. Unfortunately, the probability of finding one of these keys is not that high. As a consequence of this, getting these keys can be a time-consuming process for Destiny 2 gamers. Thankfully, this will not impede their progression with the weekly story quest, as it is no longer necessary to collect keys in order to finish them.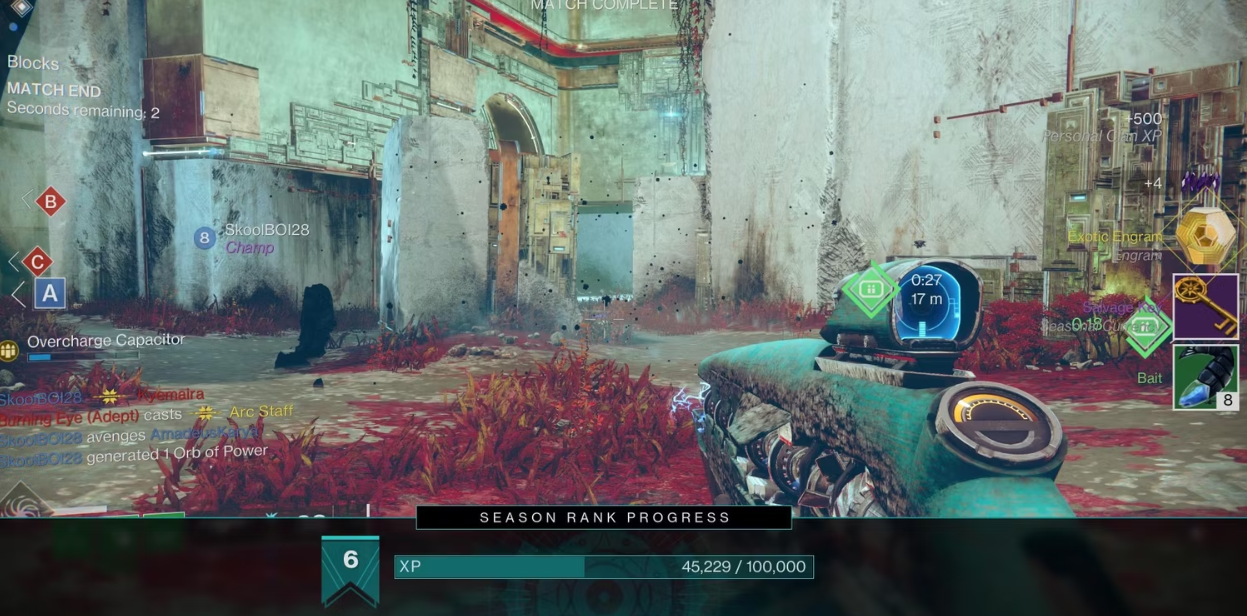 Players are not forced to rely completely on chance in order to obtain Salvage Keys and Deep Dive Keys, which is a welcome relief. The users will have to wait some time, but they will eventually be able to obtain both of these keys through the Season Pass. When players reach Rank 12, they are eligible to get a Salvage Key. When players reach Rank 24, they are eligible to get a Deep Dive Key. In addition, you will receive two more keys when you reach Rank 52 and Rank 92. In addition, if you play the Sonar Station long enough, you can get two keys by getting to Rank 7 and Rank 13 respectively.
Use Salvage or Deep Dive Keys:
The key will be utilized when players loot the chest at the end of the activity if they have either a Salvage Key or a Deep Dive Key and are participating in either the Salvage or the Deep Dives activity. It is essential to keep in mind that neither Salvage Keys nor Deep Dive Keys are required in order to finish the Weekly Challenges for these pursuits, as they are optional rewards.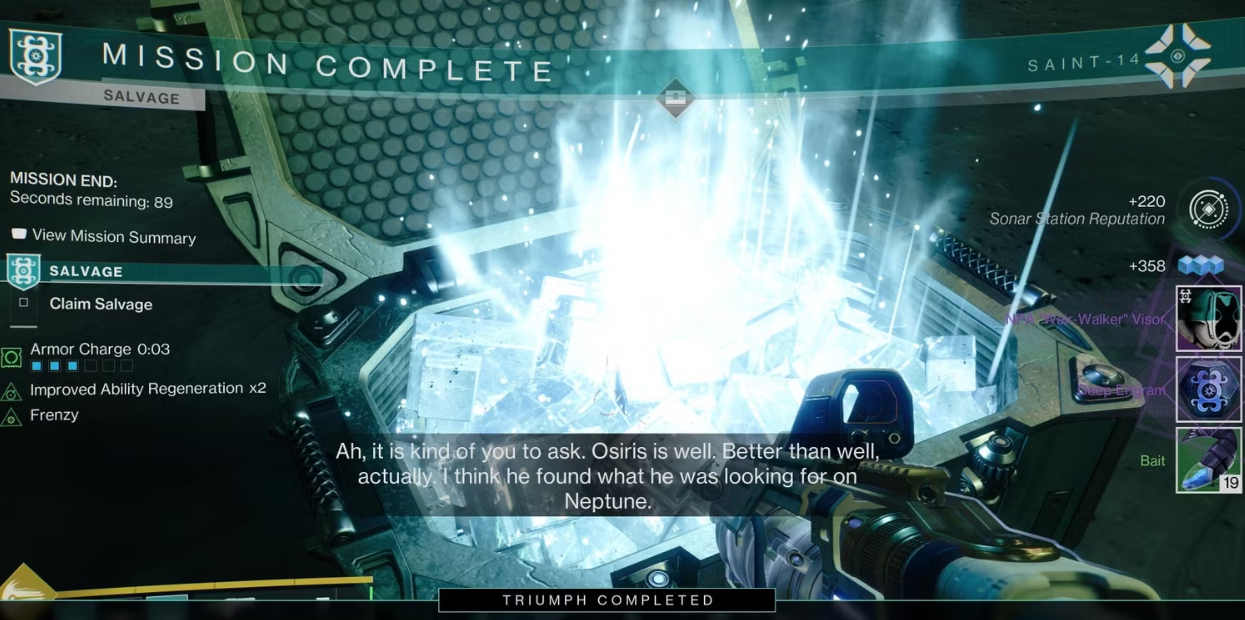 When utilized in their respective activities, a Salvage Key and a Deep Dive Key will result in a significant boost in the number of rewards that can be obtained from the chest that is obtained at the conclusion of the activity. For instance, players that participate in the Salvage activity without a key receive approximately 40 Reputation with the Sonar Station, one Seasonal piece of armor or weapon, and Bait if fishing has been unlocked. On the other hand, if players finish the Salvage activity while they are in possession of the Salvage Key, they will earn more than 200 Reputation and have a significantly increased chance of
FAQs
How does focused fishing work destiny 2?
When you are in close proximity to a pond, the Focused Fish meter will appear on the left side of the screen. This meter will raise as legendary or exotic fish are caught and brought in. Even if a player isn't on your fireteam, their catches will still count toward your total regardless of how close they are to you.
What to spend treasure keys on destiny 2?
You can use your Treasure Keys to open the chest in front of Xûr in his Treasure Hoard. Doing so will ensure that you receive a weapon commemorating the game's 30th anniversary.
What does zoom do in Destiny 2?
Zooming in on a target narrows your field of view, which increases the effective range of your weapon while you are aiming.
Does FPS matter in Destiny 2?
Players of Destiny 2 have confirmed that there is a'statistically significant' variation in the amount of damage that adversaries deal at 30 and 60 frames per second.
Is Gjallarhorn pay to win Destiny 2?
Players who are ready to pay for premium content are the only ones who can gain access to the Gjallarhorn, which confers a significant advantage on those who possess it. Even if there are dozens of other formidable weapons that players can employ without spending any money, this is the textbook description of the pay-to-win model. This is not simply a debate between free-to-play content and monetized content.