How to Get Free Emotes in Free Fire
Aside from PUBG and Fortnite, Free Fire is one of the most popular online battle royale games. Garena, a well-known Singapore-based corporation, created the multiplayer recreational game. People are always in search of ways to get free emotes in the Free Emotes in Free Fire. If you are one of them, then this is your lucky day. You can find the best ways to get free emotes after reading this article.
Amazing Tricks to Get Free Emotes in Free Fire! How to Play Free Fire? 
Free Fire is the ultimate survival shooting game for mobile devices. Each 10-minute game pits you against 49 other players on a lonely island. And all of them are fighting for life. Players can freely choose their starting place with their parachutes. And the goal is to stay in the safe zone for as long as possible. You can explore the enormous map in the game. This can be done by driving vehicles, hiding in trenches, or being invisible by hiding under grass. Ambush, snipe, or simply survive; there is only one goal: to live.
Free fire is a one-of-a-kind game that is well-known for its fantastic characters and fantastic personality skins. It is, without a doubt, a top video game with one of the most unique gaming styles and this game especially comes with so many coolest emotes. Each emote has a variety of cosmetic modifications or can be further classified into different groupings. The fantastic array of these emotes is regarded as Free Fire's most exciting feature.
What is Emotes in Free Fire?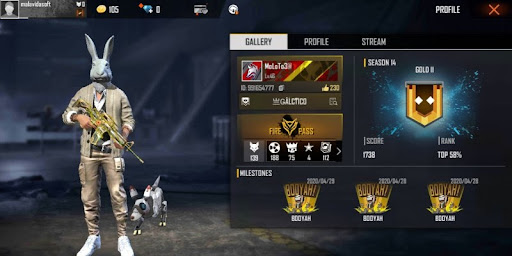 Regular players of Free fire are bound to know the meaning of emotes. However, for those who are new to the world of gaming, don't worry. We can guide you. Emotes are entertaining gestures that are usually used in Free Fire to communicate with teammates and other Free Emotes in Free Fire. Players frequently use it to both celebrate and mock their opponents.
Players in Free Fire can choose from a large selection of emotes. There are now over 60 emotes available. However, you can purchase only 17 from the store. Following the recent OB27 update in Free Fire, here is a list of the current emotes:
Jig Dance

Soul Shaking

Death glare

Break dance

Bon Appetit

Aim, fire!

The Swan

Bring It On!

Why? Oh Why?

Fancy Hands

Shimmy

Challenge On!

Lasso

Dust Off

Piece of Cake

The Victor

Sii!

Dab

Hello!

LOL

Provoke

Applause

Flowers of Love

FFWC Throne

Selfie

Pirate's Flag

Top DJ

Power of money

Eat my dust

Kongfu

I heart you

Tea Time

Doggie

I'm Rich!

Make It Rain

Captain Booyah

Let's Go!

BOOYAH!

I'm Saitama!

Obliteration

Top Scorer

Chicken

Arm Wave

Shoot Dance

Baby Shark

Mummy Dance

Push-up

Shuffling

Dragon Fist

Dangerous Game

Jaguar Dance

Threaten

Shake With Me

Devil's Move

Furious Slam

Moon Flip

Wiggle walk

Battle Dance

High Five

Shake It Up

Glorious Spin

Crane Kick

Party Dance
The use of emotes enhances the game's enjoyment. Players are given the ability to select their favorite emotes before joining the fun. This allows them to test the emotes before purchasing the final emotes. They are one of the game's 'interesting assets' that come with cosmetic changes in Free Fire.
Is the Free Fire Emotes Generator functional?
Until now, this has been the most often asked question. Emote generators worked before the Wonderland edition of Free Fire. But after that, Free Fire prohibited these types of generators from generating any type of In-game object, including emotes. However, some of Garena's official apps, such as FFbooyah and others, provide the ability to generate emotes. Other websites claiming to generate emotes on the internet are bogus.
How do you equip emotes?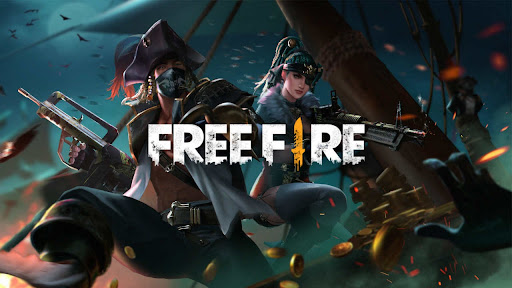 The steps for equipping an emote are simple. To begin, open the collection, then click on Emotes to see all of the emotes available in your account. In your Loadout, you can equip up to six emotes. Choose any six, then click on the Use option on the right side to equip the emotes. Using the same way, you can easily remove the equipped emotes.
Surprisingly, the creators of Free Fire continue to release extremely engaging emotes as well as new characters regularly. The players' gaming experience is enhanced with an exciting range of emotes. Players are obsessed with obtaining all of the current emotes. Some of their features are:
Emotes aid in the development of a clear and fascinating interaction between players.

A wide range of emojis can assert dominance or an advantage over other players.

Gamers are often using amusing emotes to taunt their opponents or even their teammates.
Nevertheless, these emote can be used on the battlefield to troll foes or to communicate clearly. Before joining the game, you can employ a total of six emotes. However, while this sounds like fun, obtaining emotes requires diamonds or in-game dollars. Nevertheless, if you don't want to spend money, there are other ways to earn emotes.
How to Get Free Emotes in Free Fire in Easy Ways:
Legendary emotes are used by wealthy gamers to display their enormous fortune. Although there are many emotes in free fire, using them does not affect your gameplay because your ability is vital when playing free fire. Emotes are primarily used in the game to demonstrate your character's wealth. Now you can be a rich player by using these amazing hacks to get free emotes in free fire:
Unlock with Advance Server
Users can gain access to the advanced server to obtain free stuff. On the advanced server, the player can get anything for a single diamond. This means you can get all of the goods for 50 to 60 diamonds. In-game, record any faults or crashes and email them to the Free Emotes in Free Fire. After the Team investigates the problem, they will send you 500 diamonds to your account. This server is only for experienced users and players. It is the most effective method for obtaining diamonds and awards.
Redeem Codes can Help You!
The Redeem code is a secure way to unlock products. The redeem codes can be obtained via Google websites and authorized YouTube streamers. You will receive stuff immediately and for free. Finding redemption is difficult but not impossible. Official Garena free fire streamers provide a redeem code in the description of their channel. It is the most effective method for obtaining free goods to show your friends and adversaries.
How to use Redeem codes to unlock free emotes:
Reboot your smartphone. Alternatively, you can clear all apps that are running in the background.

Go to settings, then Manage apps, and search for and select Free Fire.

Clear data will be shown on the left side of your smartphone's screen. Simply click on it.

Now Open any browser and type "FF redemption" into the search bar. Then, sign in with the same account that you wish to use to acquire free emotes.

Copy any of the preceding codes and paste them into the FF redemption site's popup form.

Start your free fire game. Click on the mailbox icon and claim all received mail to receive a free emoticon. You will only receive the emote whose code you entered at the ff redeem.
Some helpful Emote codes are:
Lol Emote:

EMOTECLAIM32

Soul shaking Emote:

EMOTECLAIM28

Jaguar Dance Emote:

EMOTECLAIM31

Dab Emote:

EMOTECLAIM54

Battle Dance Emote:

EMOTECLAIM33

Flowers of love Emote:

EMOTECLAIM09

Provoke Emote:

EMOTECLAIM12

Shoot Dance Emote:

EMOTECLAIM98

Baby shark Emote:

EMOTECLAIM45

Piece of cake Emote:

EMOTECLAIM54

Chicken Emote

: EMOTECLAIM43

VPN to the Rescue
This trick is a bit difficult, but nothing is impossible. A VPN trick is only available in the Guest account, not in your account. So, utilizing VPN software, create a separate Guest account. VPN can be downloaded from the internet or the Google Play store. Gifts and products are available at new events. 
Use the Special Airdrops Feature
In the free fire game, there are roughly forty different sorts of special airdrops. To obtain emotes at a reduced cost with the use of special airdrops. For ten rupees, you will receive extraordinary airdrops. After five days of playing matches, you will receive special airdrops in your account. It is a simple method for obtaining free goods in your account.
Special Airdrop Actions to Unlock All Emotes for Free:
Uninstall the previous version of Free Fire from your smartphone and Free Emotes in Free Fire the new version from the Google Play store.

If your free fire account is old, you must establish a new one. Create a Facebook account first, then launch free fire and select Log in with Facebook.

Now, click here to get the zip files of special airdrops, and then extract them in the OBB files folder.

After extracting the zip files, you will receive a special airdrop with emotes in your freshly formed Free fire account within 5 minutes.

To unlock all available emotes, open the Special airdrop and click on Claim prizes.
Unlock Emotes with APK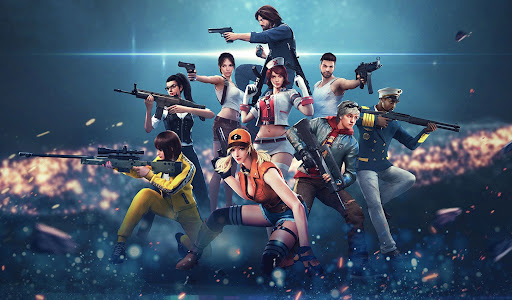 Many players look for unlocked APKs to obtain free stuff. Free fire does not have an emote generator. You can get the code here; but, if you use it, your account will be banned. But there is a way to receive free stuff by using these apps. Here is a list of such apps that provide free and secure stuff: I Motes, FFE motes, Earn free cashback. You may acquire free gems and goods by using these apps. No account will be banned if you use this APK; it is safe and secure.
It is the most effective method for obtaining badges and things for your account. Get the Elite Pass for free. Every month, the Elite Pass is updated. To obtain a free Elite pass, enter the following information. You can earn free diamonds by watching advertisements that help you earn them and by amassing jewels in the lobby. Moreover, these are some of the most amazing methods for obtaining free diamonds and purchasing an Elite pass. You will be able to obtain extraordinary airdrops for less than 10 rupees.
How to receive free emotes with an Elite pass:
Elite pass requires diamonds to unlock, but if you don't have any, you can open it for Free Emotes in Free Fire by using an Elite pass card. You may certainly obtain this card by clicking here.

After getting the elite pass unlocking card, activate it to gain free access to the elite pass.

Go to the elite pass menu, and you will be given certain missions to accomplish. If you complete all of the tasks one by one, you will receive the overall elite pass prizes.

Begin the game by killing 20 adversaries with an SMG ammunition gun over seven days. If you finish this assignment, you will be able to access elite pass emotes.

You can also directly unlock all Emetos of the elite pass by pressing the "+" button in the upper left corner of the elite pass section. However, to use this option, your free fire account must be at least level 14.
This offer is only for experienced users. However, after three months, new users can give it a shot. By using special airdrops, you can obtain an Elite pass for as little as 20 rupees. There are numerous ways to obtain an Elite pass for free on the internet. You can look for them to get free access. 
Is it possible to hack emotes in Free Fire?
There are numerous articles on hacking emotes, but hacking is no longer viable in any online game. As a result, we strongly encourage you not to use any hacks because the free fire game will immediately ban your account if you do. Garena is steadily improving the security of their game. So please do not squander your valuable time.
Can we download Emotes?
Yes, it's doable. Emotes can be downloaded via third-party programs such as Emote Ff Pro and Remote Pro. Both apps allow you to download emotes, but you cannot use these downloaded emotes in the Free Fire Game. However, you are only allowed to do this for fun.
The Takeaway
Emotes undoubtedly distinguish the Free Fire battle royale video game from the competition. The game is constantly releasing new and highly engaging emotes, as well as new Free Emotes in Free Fire. These are safe and secure methods for earning free stuff. They are the ideal way to communicate, assert power, and taunt opponents while playing a fantastic video game. Best of luck with using these tricks in your next Free Fire game.