How to Get Hollow Purple and Straw Doll Techniques in Fortnite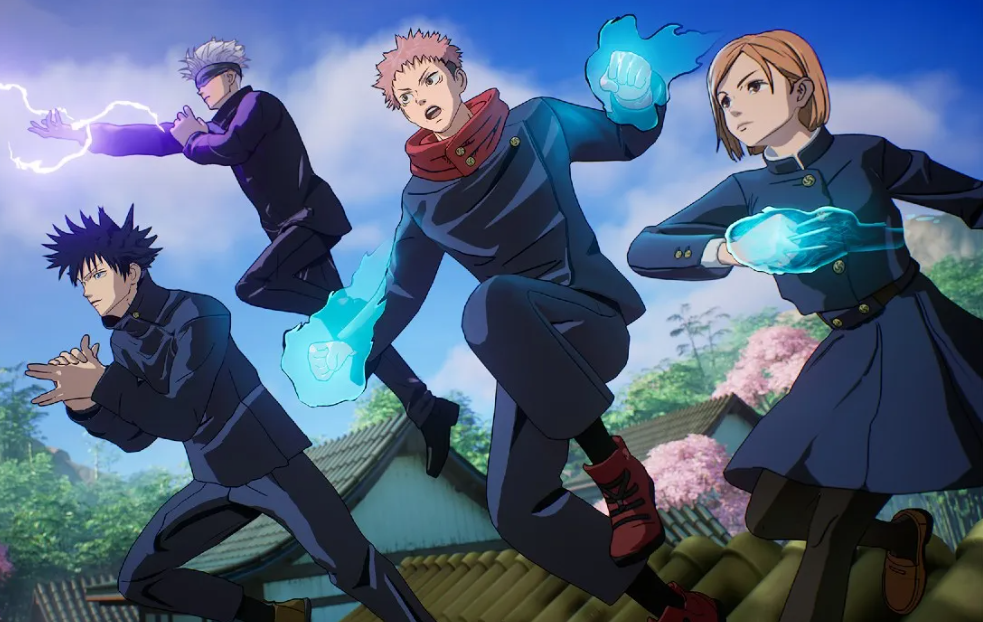 As part of a new anime collaboration, two new cursed techniques from Jujutsu Kaisen have been added to Fortnite. Recently, two new potent weapons based on Jujutsu Kaisen cursed techniques were released to Fortnite. These potent new Mythics are revolutionizing how the Battle Royale is played and are essential tools for each round. Finally available is the new Fortnite x Jujutsu Kaisen crossover. The most recent anime collaboration uses in-game items to accompany skins from the Item Shop, similar to earlier collaborations. The Hollow Purple and Straw Doll Technique are two new Mythics included in this. These are quite uncommon because they can only be located in a specific manner. By reading this article, you will learn how to obtain the hollow purple and straw doll approaches in Fortnite. Consequently, let's begin:
Read Also: How to Get Aimbot on Fortnite
How to Get Hollow Purple and Straw Doll Techniques in Fortnite
1: Find a glowing llama
New llamas are on the island as part of the new Jujutsu Kaisen crossover. These llamas are identical to the traditional loot llamas; they only light to indicate their uniqueness. You must act quickly because they will begin to flee the island once you find one of these.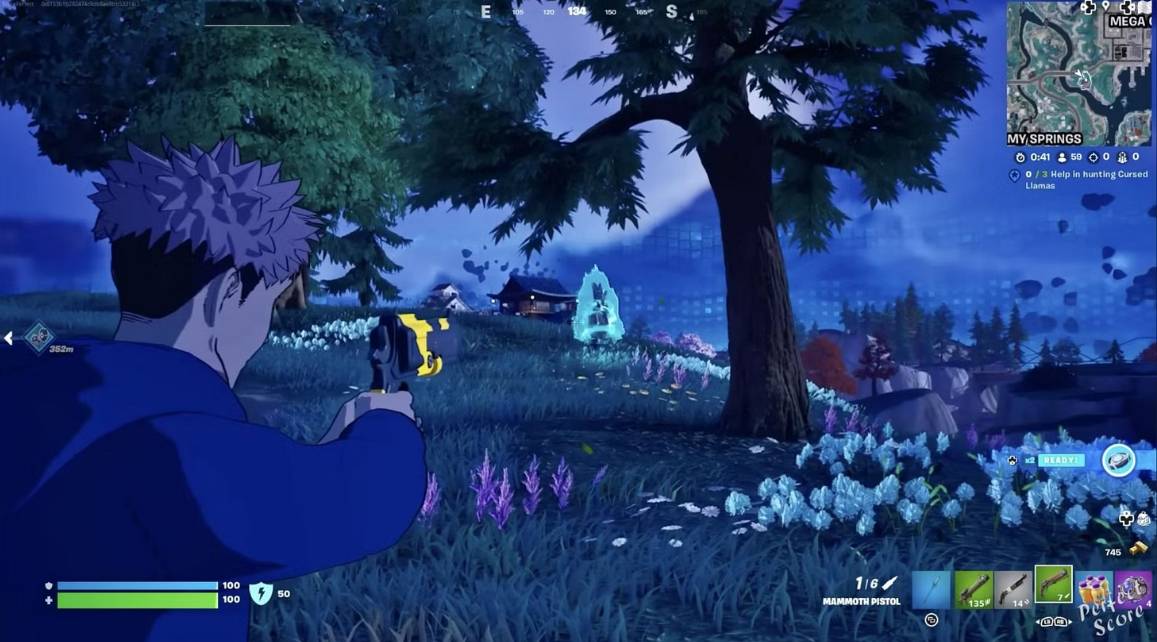 Furthermore, there is no assurance that these will spawn. The glow makes them simpler to locate, especially while flying in from above, but you still need some luck to find one before anybody else. You might be able to spot one and settle there right away if you float downward gradually. Start searching everywhere, if not. Their icon will appear on the map, but that just implies that everybody is aware of their whereabouts. Therefore, you still need to move quickly.
2: Eliminate the llama
Just like the previous loot llamas in Fortnite Chapter 4, you must get rid of these before they go. You need to hit hard and have accurate aim because they will flee. The llamas will stop moving at specific periods, allowing you to deliver much damage rapidly. Follow the llama wherever it goes while doing this to kill it and drop all of the Fortnite riches.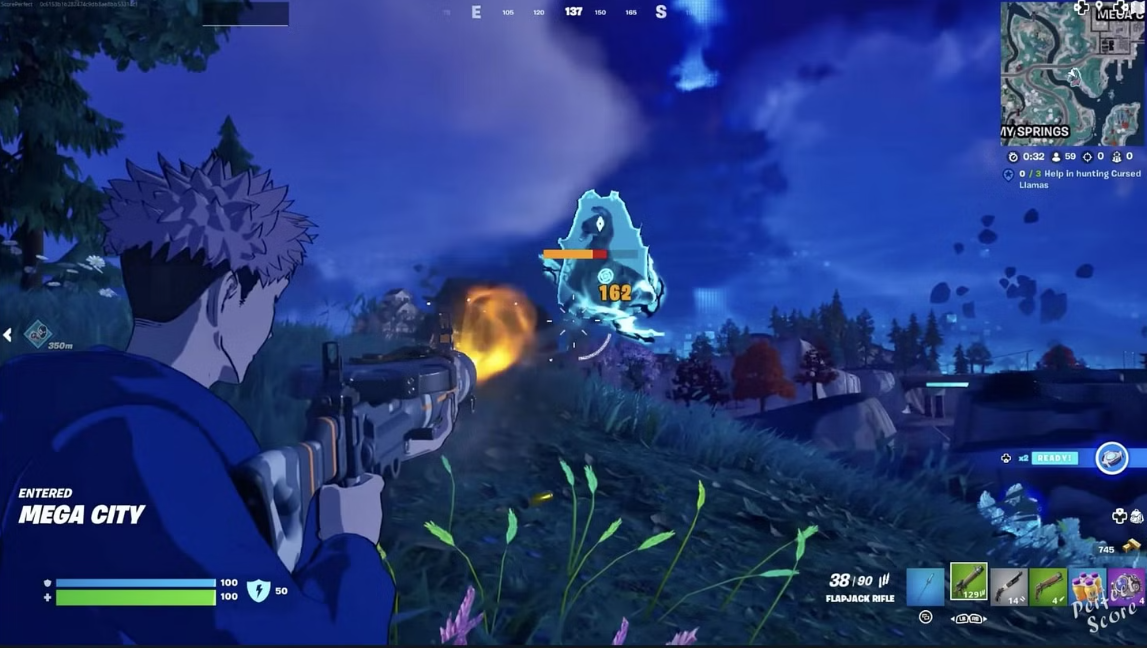 3: Collect the Straw Doll Technique and Hollow Purple
The llama will drop the Straw Doll Technique and the Purple Hollow, two brand-new Mythic items for Fortnite Chapter 4 Season 3. They will descend with shields and a ton of supplies, including ammunition. These llamas won't produce any other weapons. You can utilize the goods however you see fit after you acquire them.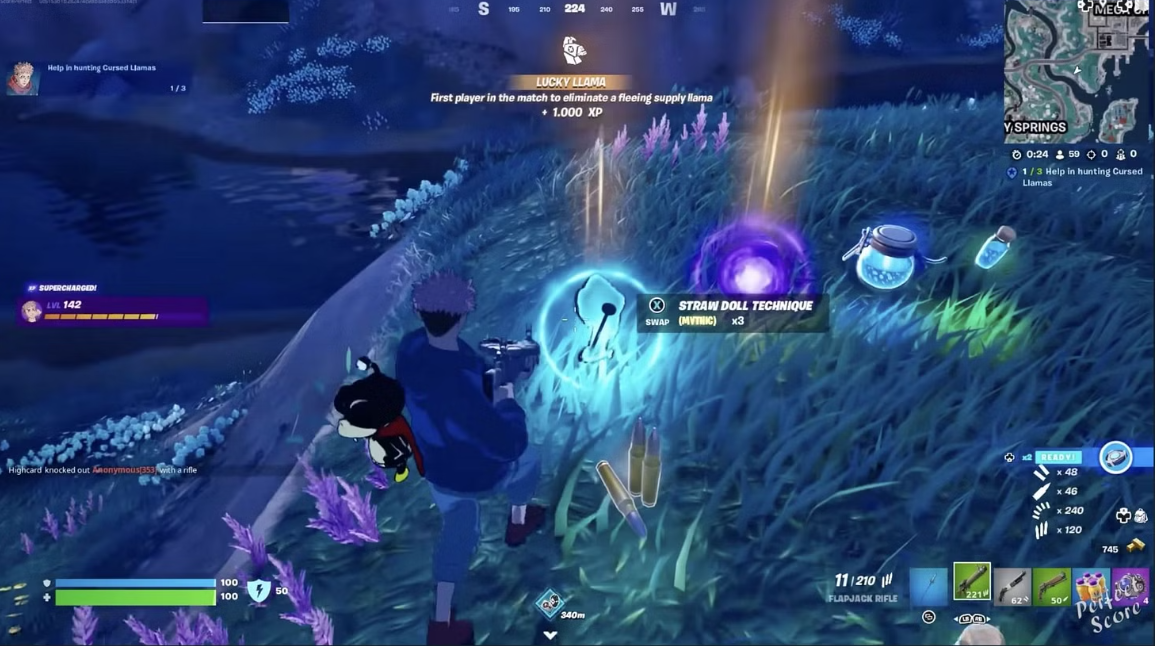 FAQs
What is hollow purple fortnite?
A clandestine fusion of cursed methods that destroys structures in its path and harms foes gradually.
How do you get hollow purple Fortnite?
In Fortnite Battle Royale, two fabled weapons that are easily obtained as floor loot and claimed from Cursed Loot Llamas roaming the island are Hollow Purple and Straw Doll Technique (inspired by the well-known anime Jujutsu Kaisen).
What is Gojo's strongest move?
His strongest attack to date, Hollow Purple, is created by joining a red orb of "Cursed Technique Reversal" and a blue orb of "Cursed Technique Amplication."
What is the purple bird on Fortnite?
A bright purple bird will drop an epic weapon if you come across one, while glowing orange birds will deliver a legendary weapon. Force abilities, lightsabers for the Star Wars 2023 event, and new Battle Pass skins are all included in Fortnite Chapter 4 Season 2!
Where is the ODM gear in Fortnite?
ODM Gear is available as ground treasure throughout the entire map. either inside or outside, high up or low beneath a bridge. It's conceivable that as you move across the map, you'll simply stumble upon it.