How to Get Obsidian Mode in Discord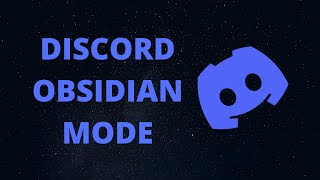 You probably already know this, but did you realize that there is now an Obsidian mode in Discord? If you are interested in learning how to obtain it, this concise guide will describe all of the steps that are required. It is a hidden mode, which means that you won't be able to access it as soon as you go into the settings. To be able to access it, you will need to perform a very precise action; therefore, let's jump right into the procedure.
Read Also: How to Add Someone on Discord on Computer
How to Get Obsidian Mode in Discord
If you want to activate the Obsidian mode and make the shift from the Dark side to an even more sinister one, follow these instructions:
1. Launch Discord.
2. You may find your username by going to the bottom left of the screen and looking there. From that point on, search for an icon that is labelled Settings.
3. Choose "Appearance" from the menu of available options.
4. Simply scroll down to reach the section labelled "Theme."
5. No Obsidian mode visible? Wait! You will have to tap the Dark button multiple times to proceed.
6. Carry on doing what you are doing until you receive a notification that reads "You hear a rumbling!" Keep knocking the door a total of five more times.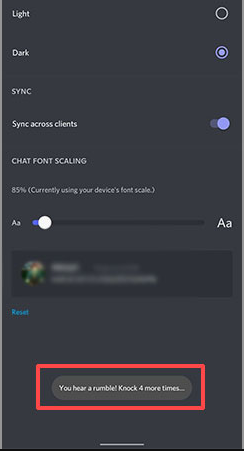 7. If you keep selecting the Dark option, at some point you will see a message that says, "Brave One, the path to darkness opens!"
8. Now, in addition to the previous options, there will be a new one available to select, and it will be the AMOLED optimized mode that may be utilized (experimental).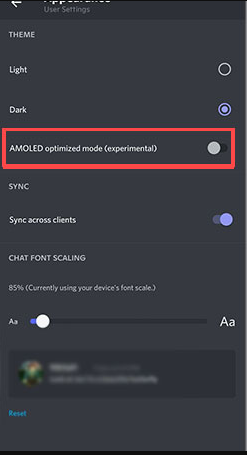 9. The following is a guide that will show you how to switch between Dark Mode and Obsidian Mode. Users now have the option to experience Discord with a far more ominous appearance that is all black. If that is the path that you would rather take, then I would ask that you move to the next stage and follow the directions that are given there.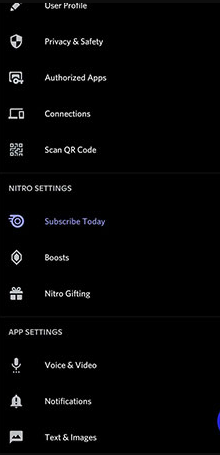 10. If the way this theme is configured isn't to your liking, you can always revert to the dark mode, or if you'd rather, you may switch to the bright option instead. Both of these options are available to you at all times.
This tutorial will teach you all you need to know to unlock the Obsidian mode in Discord and get it if you are using an Android device. The Obsidian mode is only available on Android devices.
FAQs
How do I get Discord darkest mode?
If you're using a desktop computer, you can access the settings menu by clicking the gear icon that's located in the bottom left corner next to your username. This will bring up a selection menu. You can launch a new menu by scrolling down to "App Settings," and then clicking or tapping on "Appearance." To switch to Discord's dark theme, go to the "Theme" menu and click or tap the "Dark" option.
Did Discord always have dark mode?
The Discord app has a variety of background colour modes, one of which is known as "Discord light mode," which is also referred to as "Discord light theme" or "Discord white theme." It was the first and only backdrop theme available for use in Discord when it was first released. The dark mode of Discord wasn't made available to the general public until.
Is BetterDiscord on mobile?
BetterDiscord is not compatible with mobile builds of Discord since mobile builds are built on entirely different frameworks than desktop builds.